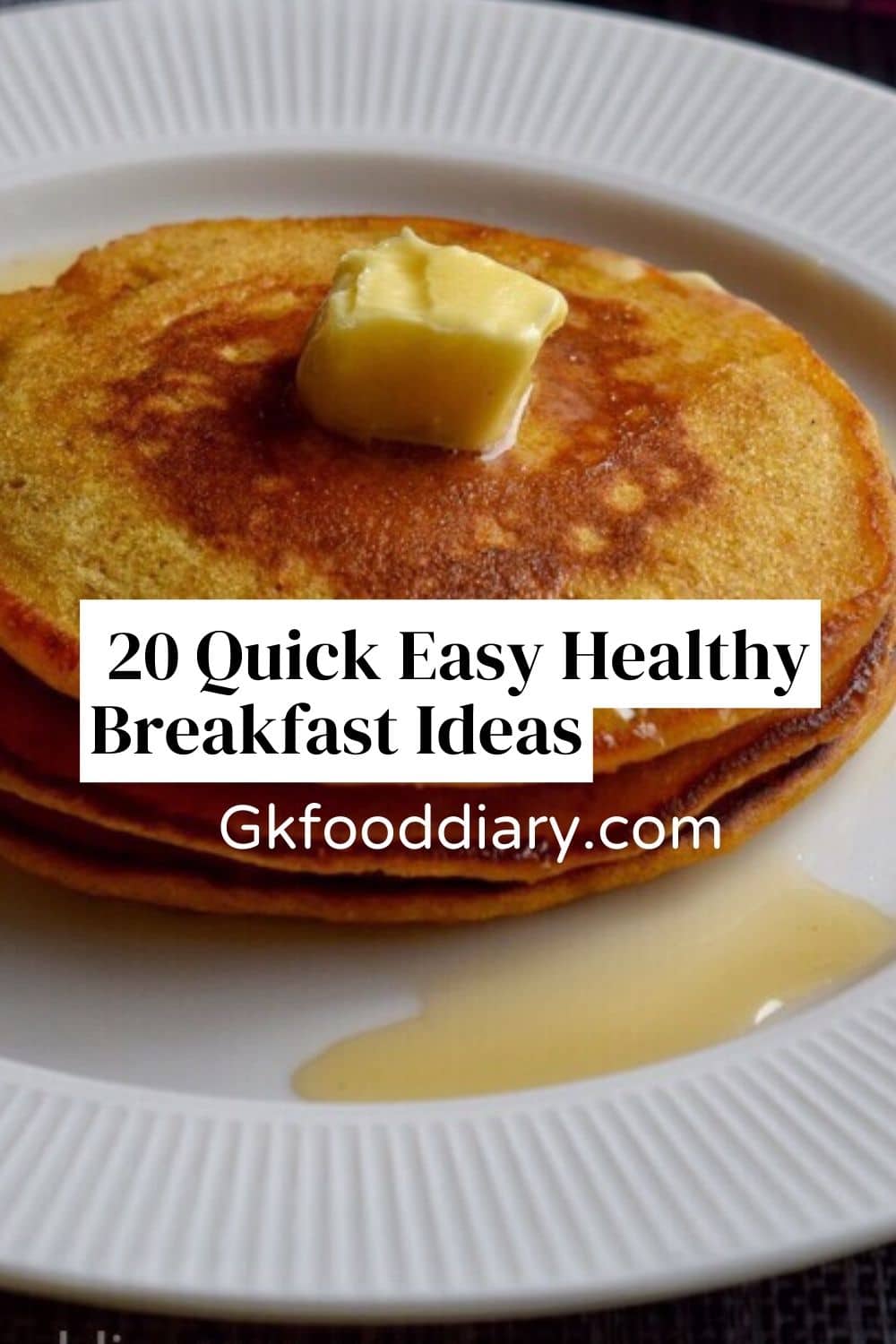 Good morning and welcome to my blog post about breakfast ideas for toddlers and kids! As a busy parent, you know how important it is to give your little ones a healthy and delicious breakfast to start their day. But sometimes, it can be tough to come up with new and creative breakfast ideas that your kids will want to eat.
That's why I have compiled a list of 20 breakfast ideas perfect for toddlers and kids. These recipes are not only healthy and nutritious, but they are also easy to make and will appeal to even the pickiest eaters.
From traditional favorites like idli and dosa to more innovative dishes, there is something on this list for every taste and preference.
Whether you are looking for ideas to add variety to your child's breakfast routine or just starting to introduce solid foods to your toddler, this post has something for you. So, grab a cup of coffee and get ready to discover some delicious and healthy Indian breakfast ideas you will love!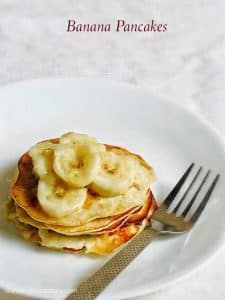 Banana pancakes are the best finger foods and a great snack for toddlers and kids. This simplest pancake can be made in minutes and needs only two ingredients: banana & eggs. It's quite filling and rich in nutrients as well. Also, check Pumpkin Pancakes, Apple Pancakes, and Beetroot Pancakes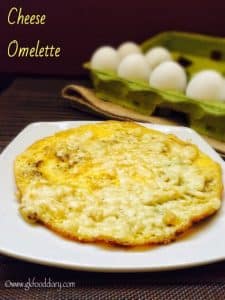 Easy omelet recipe with cheese and eggs, It's the best healthy weight-gaining recipe for kids and tastes delicious too. Hence even fussy eaters can't say no to it . Also, check pizza style omelet, Paneer omelet, and oats omelet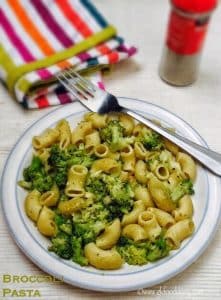 Easy healthy breakfast or quick snack recipe made with pasta, cheese & broccoli. Broccoli with pasta is so filling, yummy, and perfect for Toddlers. Also check Avacodo Pasta, Spinach Mushroom Pasta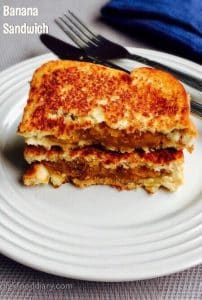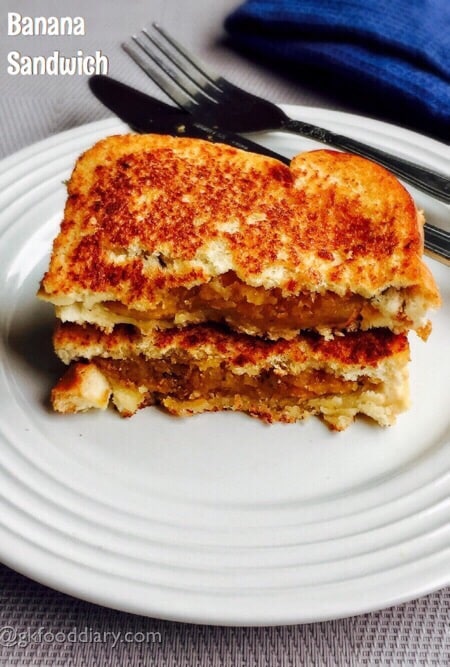 Banana Sandwich is a delicious snack made up of ripe bananas. Bananas are an excellent source of fiber and carbs your kids can use growing up. The delightful sandwiches are crispy on the outside and soft inside. The snack is a beautiful combination of bread and healthy bananas that are smashed and added with sugar to create a mouth-watering taste. These sandwiches are traditionally prepared in South India and are so yummy that your kids would want more!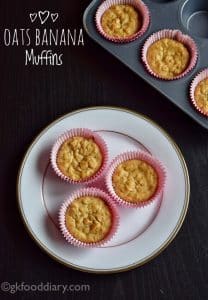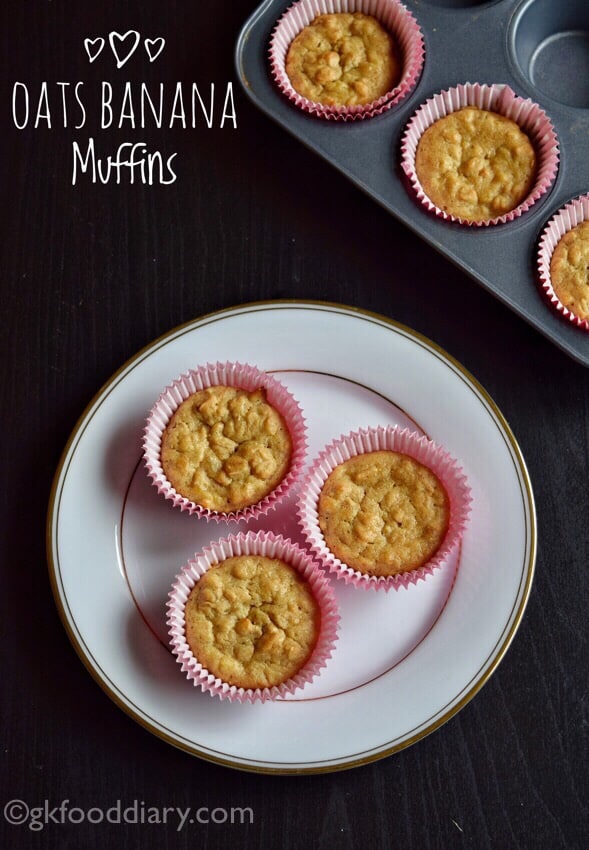 For sweet-dish lovers, the oat banana muffin is an excellent fit. The two huge sources of energy - oats and bananas- come together as a cupcake to take your kid's hunger away as it is a good source of high-calorie intake; it induces energy. The muffins are easy to digest and make it even more exciting for the child to treat. Choosing ripe bananas is suggested as they are more suitable for younger kids.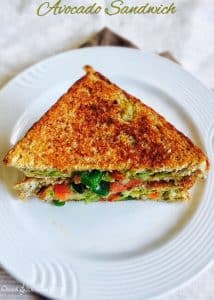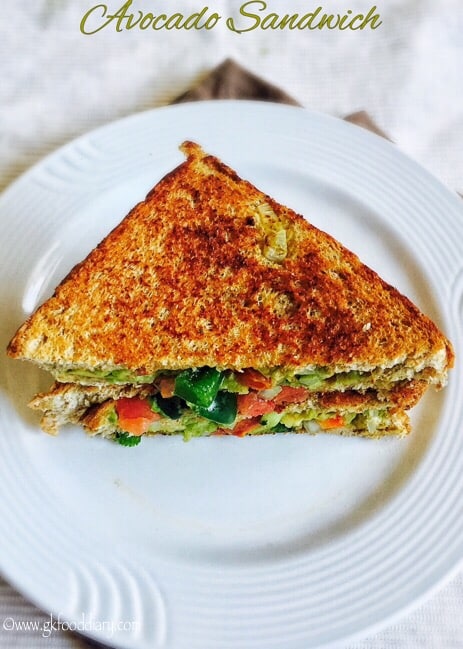 It is a delicious recipe made with Avocado paste to form a sandwich. It can be served along with milk for evening snacks. It can also be served with a Banana smoothie Mango Smoothie . Just see what your kid likes the most and keep bringing that smile to his/her face every time. Avocado Sandwiches can be had as a daily menu. Freshly sliced and creamy avocados as a sandwich are a delicious and highly nutritious snack for kids. The buttery fruit, with juicy, tangy tomatoes, is healthy for kids.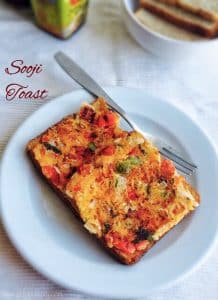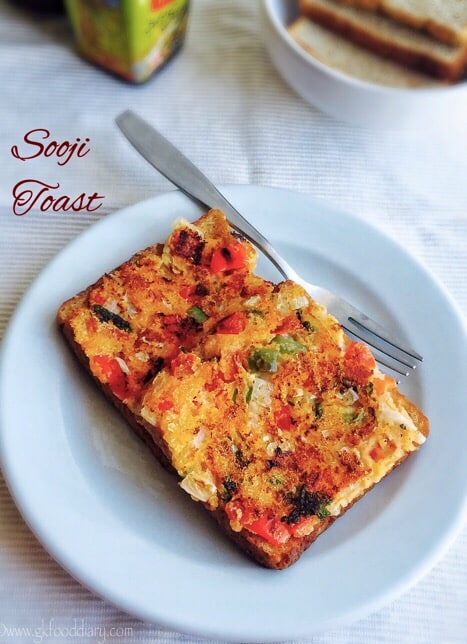 This snack is a mouth-watering treat. Melted cheese with onion, bell peppers, and tomato together creates a yumminess to live for. Sooji toast is very easy to prepare. In fact, in a matter of a few minutes, you can have it on the table.
You can also refer to the bread recipes collection for toddlers and kids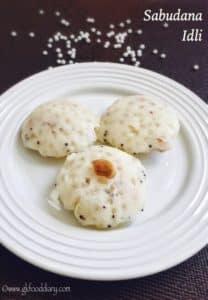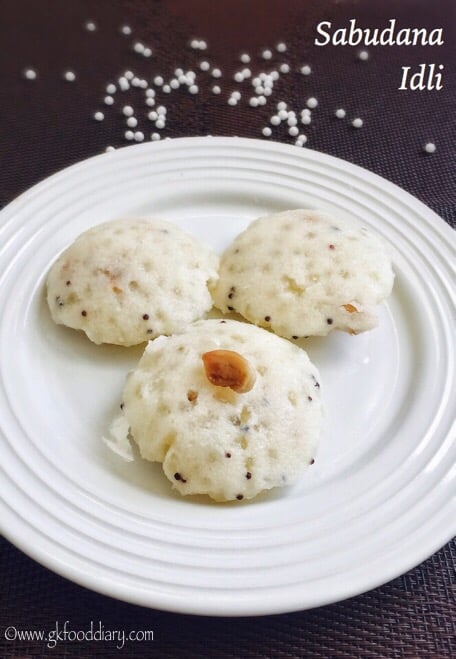 Sabudana idli/ Sago Idli/ Javvarisi Idli/ Tapicoa Idli - a quick, no fermentation idlis are made with sabudana, idli rava(cream of rice/rice rava), and curd. Sabudana is loaded with carbohydrates, and it's light on the stomach. Hence it is preferable when your child is down with a fever, cold, cough, or diarrhea. This idli is a quick and easy breakfast recipe you can make for a busy morning. Carrort Rava Idli, Ragi idli, Instant Poha Idli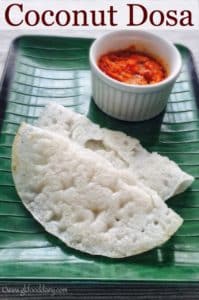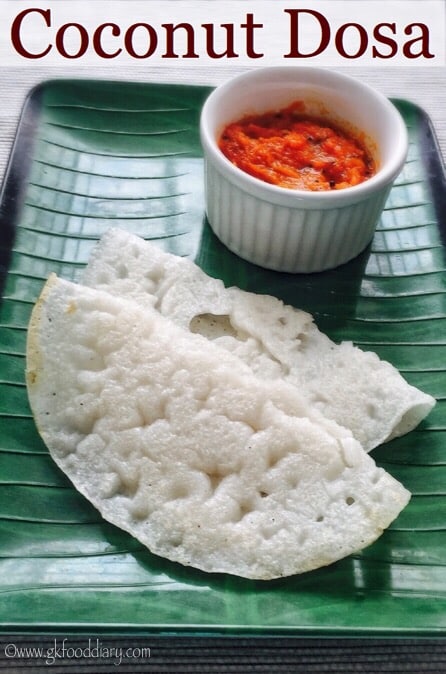 Coconut Dosa- coconut dosa preparation with rice and coconut. Perfect for breakfast/dinner. Check 20 dosa varieties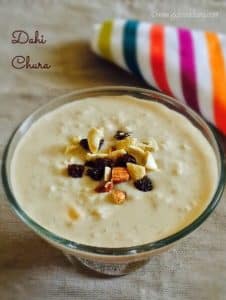 Easy and no-cook Bihari dessert with flattened rice that can be served as breakfast for kids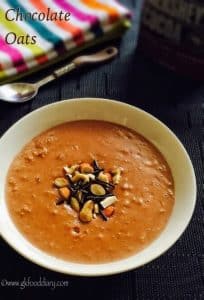 the delicious oatmeal recipe made with oats, milk, nuts, and cocoa powder. This chocolate oatmeal is perfect for breakfast and tastes different from the usual oats porridge. It was a massive hit with my little daughter; I am sure most kids will love it! It tastes so good with the addition of cocoa powder and makes you forget its a porridge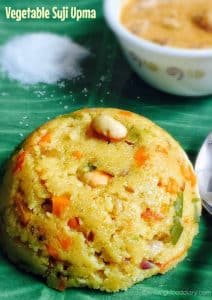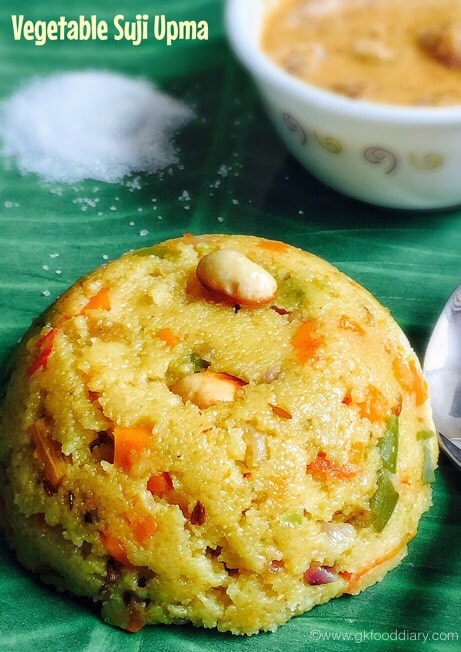 Tasty khichdi or upma with suji & vegetables. It can be served as breakfast or dinner.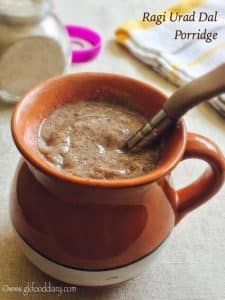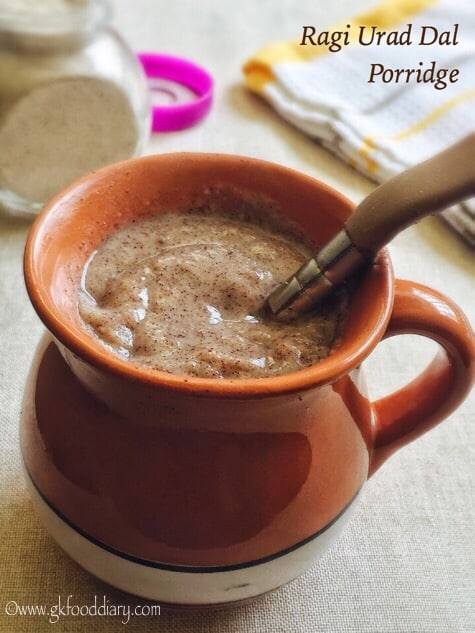 Homemade ragi urad dal porridge mix powder is calcium, an iron-rich mix made with ragi flour and urad dal. Ragi, aka finger millet, is a superfood for babies & growing kids as it's rich in Calcium, iron, fiber, and protein.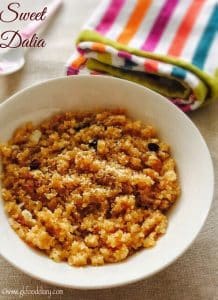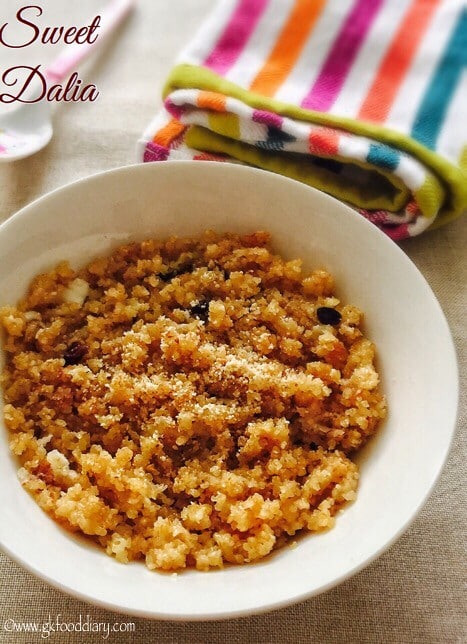 Sweet Dalia /Sweet broken wheat upma /Gur Ka Dalia - healthy nutritious breakfast for toddlers, kids, and the whole family. This sweet dalia is loaded with fiber, proteins, and iron.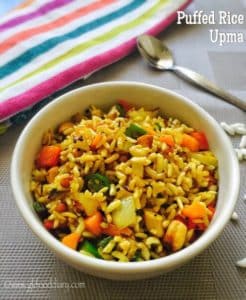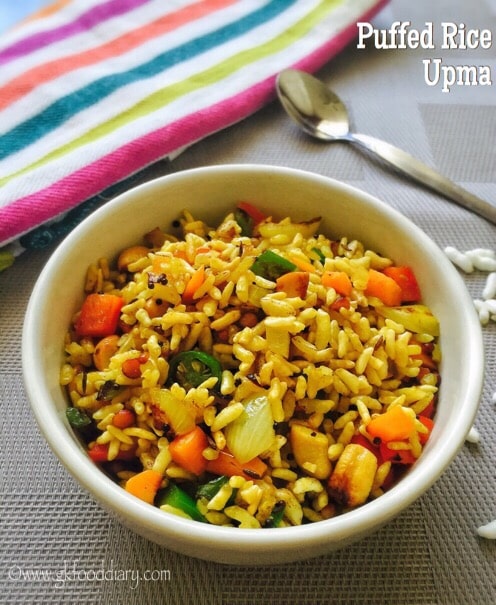 Puffed Rice Upma/Pori Upma- easy and filling breakfast recipe made with puffed rice & vegetables. This puffed rice upma is perfect for an evening snack or breakfast. It can be done quickly, and it is tasty and wholesome as it is loaded with vegetables. You can add any available seasonal vegetables to make this puffed rice upma.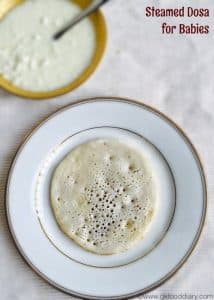 Healthy and wholesome steamed Dosa for babies which is apt for breakfast/dinner.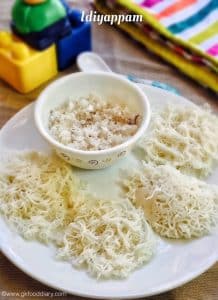 Idiyappam/string hoppers/rice noodles/sevai is a healthy, traditional & easily digestible steamed food that can be given to babies from 8 months. Many people make Idiyappam with rice flour, but my mom makes Idiyappam in quite different ways as it is made with freshly ground rice paste. Hence its ideal for babies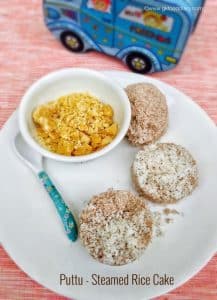 Red rice puttu aka red rice steamed cakes is a Kerala traditional healthy breakfast. It can be made with white rice,red rice, ragi, wheat, foxtail millet etc
Cheese uttappams are the best breakfast or dinner option for babies, toddlers, and kids. This can be made in minutes and needs only dosa batter & grated veggies and cheese.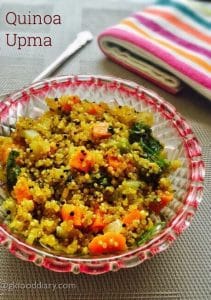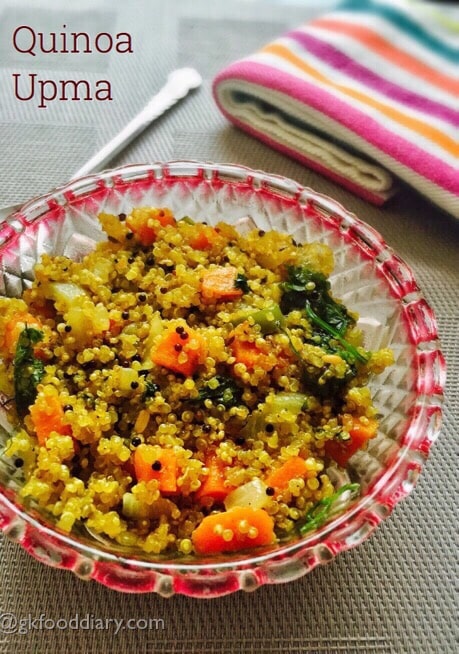 Quinoa Upma- easy and healthy breakfast recipe made with quinoa & vegetables. Its a nice variation to the usual upma varieties and tastes so great. Try to believe it! Quinoa upma can be done very quickly and is ideal for kids after one year once they start eating all family foods
20 Good Breakfast Ideas for Toddlers and Kids
20 Good Breakfast Ideas for Toddlers and Kids- a collection of Indian /American foods From traditional favorites like idli and dosa to more innovative dishes, there is something on this list for every taste and preference. 
Nutrition