Healthy Soup Recipe collection - Soups are healthy, delicious, easily digestible comforting nutritional food for babies, toddlers & kids during the rainy/winter season and when they have a common cold. Soups are even the best to opt when the child is fussy about food or eating vegetables.
Here are some healthy, easy to make soup recipes for babies, toddlers, and kids. Also, check out our collection of the entire homemade baby food recipes for 6-12 months if interested.
Bookmark this page for future reference as I will be updating this post regularly. Click on each thumbnail image given below for the soup recipes. Choose recipes according to your baby's age, which is mentioned in the brackets along with recipe heading.
Points to note while preparing Soups for your baby: 
Before making the soups, wash the vegetables and fruits thoroughly.
Always serve the soups fresh and warm. Better to consume the soups within 1 hour from the preparation.
Start with 4-5 teaspoon and gradually feed more quantity based on the baby's interest and tolerance.
Watery soups can be added to baby porridges or cooked rice.
Spices can be added to soups after eight months, add one spice at a time when you are introducing, which helps to prevent allergic reactions and upset tummies.
If the recipe calls for formula milk, make sure not to boil/cook it. Prepare the soup with water and once the soup is warm, add prepared formula milk.
Don't add salt to the soups until your baby turns one year.
If your baby is allergenic to any ingredient used in the soup recipe, please remove it while preparing.
Soups should be preferred occasionally during illness or monsoon/winter seasons To get the baby to adapt to different textures and tastes. Make sure to include a variety of foods in their monthly diet other than soups.
Healthy Soup Recipe Collection for babies, toddlers, and Kids:
This carrot sweet potato soup is a delicious, creamy soup blended with the goodness of almonds. It's also a good source of Vitamin A and Vitamin C. The natural sweetness of carrots and sweet potatoes make this soup more tasty as well.
This south Indian style tomato soup with mild spices like pepper, garlic, and cumin seeds is the best remedy for cold & cough, also ideal during monsoon/winter season. It boosts immunity, helps in digestion, and increases the appetite in kids. It can be given to kids as soup or mixed with steam cooked rice.
This clear chicken soup is the best way to introduce chicken to babies. It's very nutritious, easily digestible, and also helps in treating cold and cough. It's effortless to make and tastes delicious too. You can also add some vegetables or corn kernels to make the chicken soup tastier and filling.
Cream of mushroom soup is a heartwarming soup and best suited for winters. Mushrooms being great immunity boosters, if given during cold and cough in children, it boosts up energy and helps to fight the disease.
Nutritious and tasty soup with bottle gourd, garlic and moong dal for babies, toddlers, and kids. This excellent soup has a sweet flavor of a bottle gourd, and it is surprisingly easy to make. Also, adding moong dal in the bottle gourd soup increases the protein content.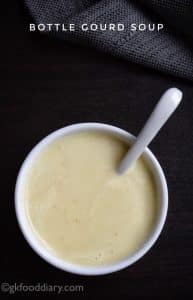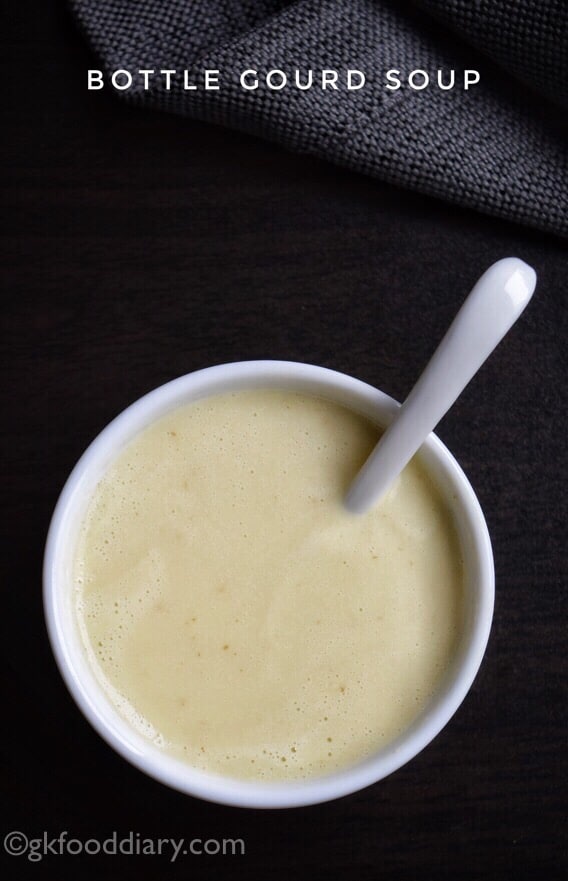 Drumstick Leaves Soup/Moringa Leaves Soup/Murungai Keerai Soup – healthy, tasty soup with drumstick leaves, and little spices for babies, toddlers, and kids. Moringa leaves are a rich source of antioxidants, protein, calcium, iron, and vitamins, especially Vitamin C. It is highly beneficial for babies, kids, and lactating moms who require essential nutrients.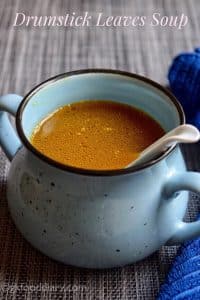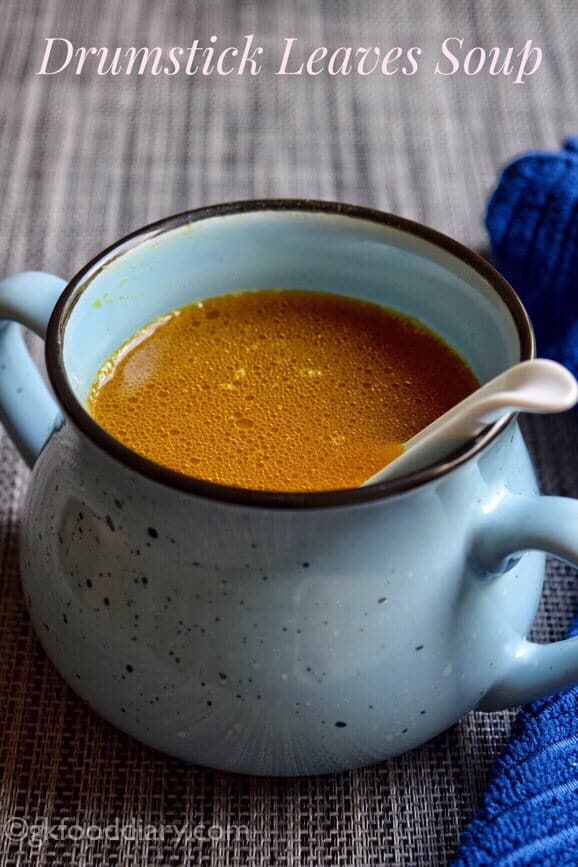 Pumpkin Soup – Healthy and tasty soup with pumpkin, garlic, and pepper powder for babies, toddlers, and kids. Pumpkin is a nutritious vegetable, rich in minerals, fiber, and vitamins.  This pumpkin soup is one of the easiest ways to include pumpkin in the baby's diet.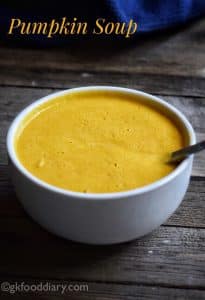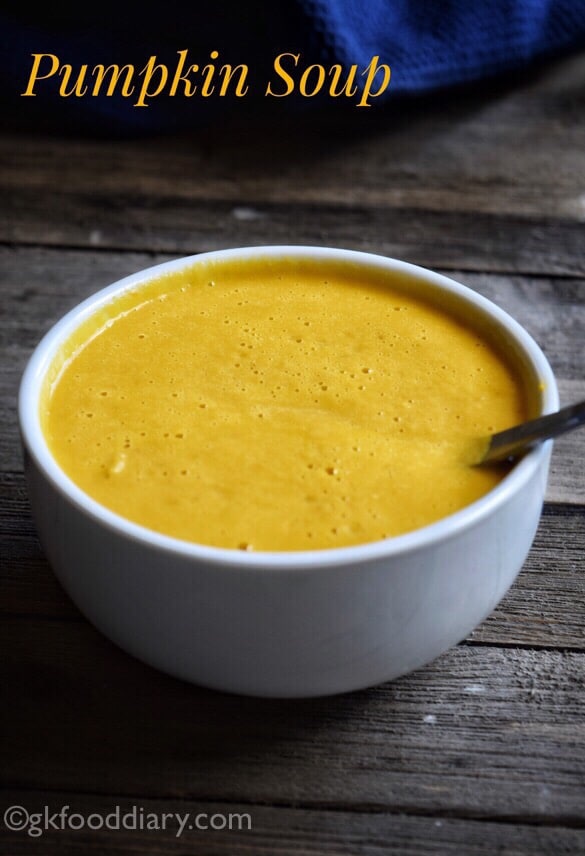 Important Note: 
Make sure you have introduced each food separately and checked for allergies before trying any soup recipe.
Always check with your pediatrician before giving any food.
Avoid salt and any sugar at least till one year.
Adjust spices according to your child's tolerance level.