Sweet poha is sure a better alternative to corn flakes. Also, it can be made in a jiffy as it doesn't require cooking.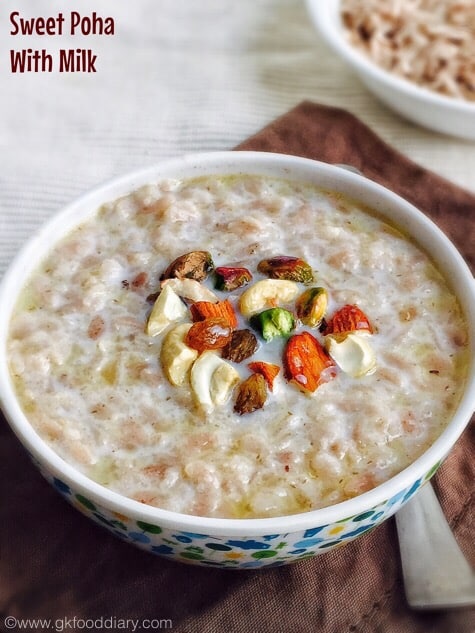 Instant poha idli is a quick, no grind, no fermentation idlis are made with poha, idli rava, and curd. It's a quick and easy breakfast recipe you can make for a busy morning for your kids. This poha idlis are little bland in taste, so serve it with sambar, chutney, or any tasty side dish of your choice!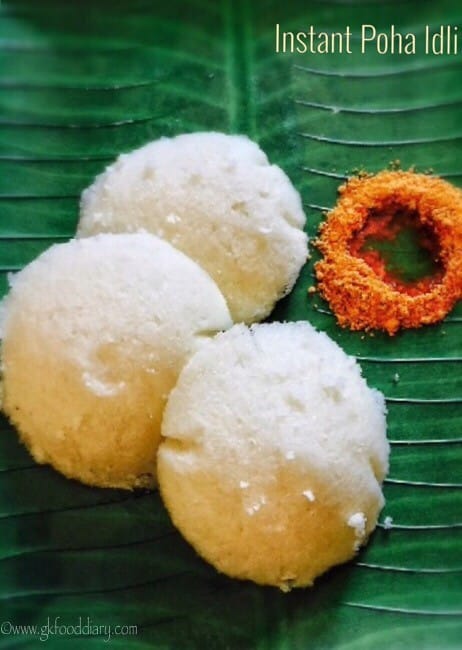 Easy healthy breakfast recipe made with poha & sweet potatoes. This healthy poha can be done in a jiffy and hence it is ideal for busy mornings. You can even make it with aloo/potatoes instead of sweet potatoes.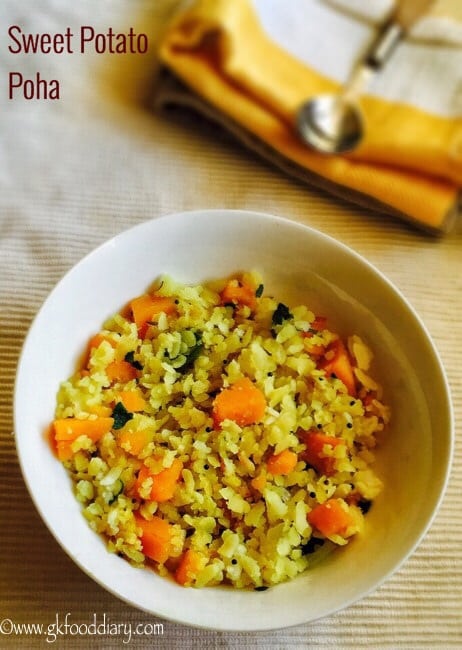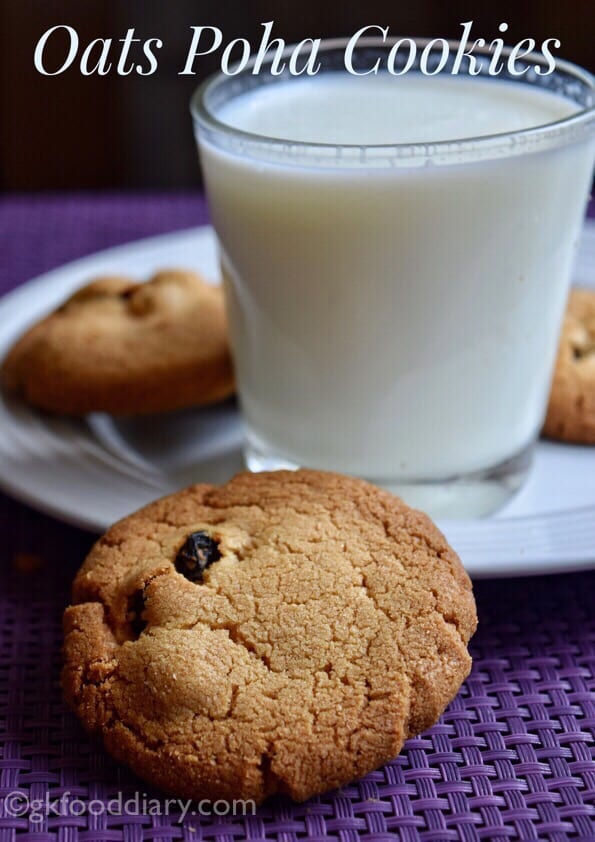 Easy, no-cook, quick poha porridge recipe made with poha aka flattened rice, fruits, and milk. This porridge is super fast to make within 10 minutes, and it doesn't require any cooking. Hence it is ideal when you travel with your baby or toddler.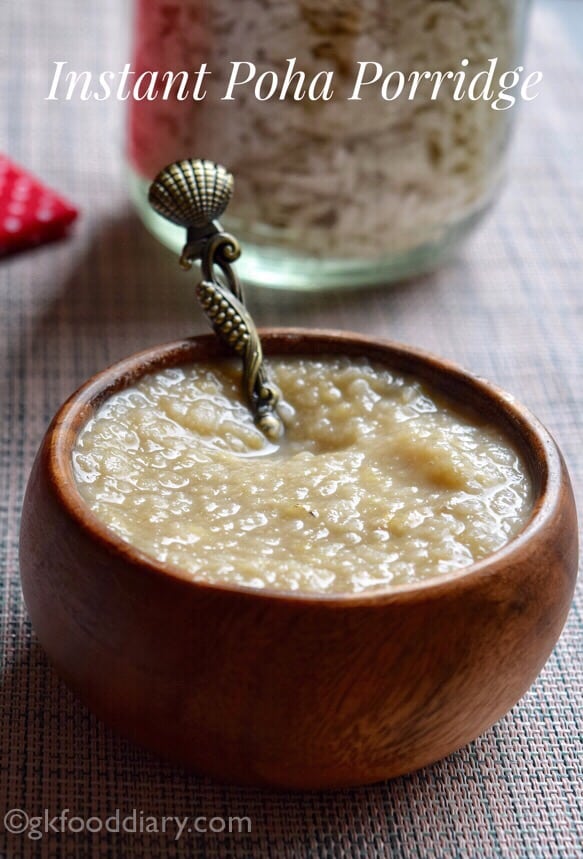 A healthy sweet recipe made using instant poha mix powder, grated coconut, nuts, and jaggery syrup. If your toddler is bored of poha porridge, try this easy sweet with the poha powder. Its very simple to make but tastes so good. This poha sweet mix is ideal as an evening snack for kids from one year.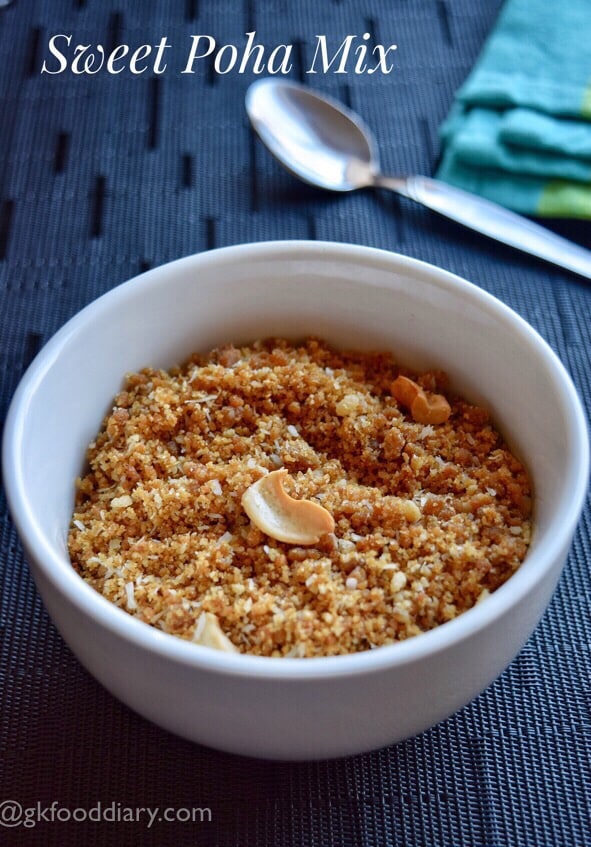 An evening snack recipe made with poha & nuts. Also, its ideal when you travel with your toddler/kid as it can be made ahead, packed up and eaten during your journey. This poha chivda is usually made with deep fried thick poha and nuts, to make it healthier I have opted for shallow fry and used thin poha.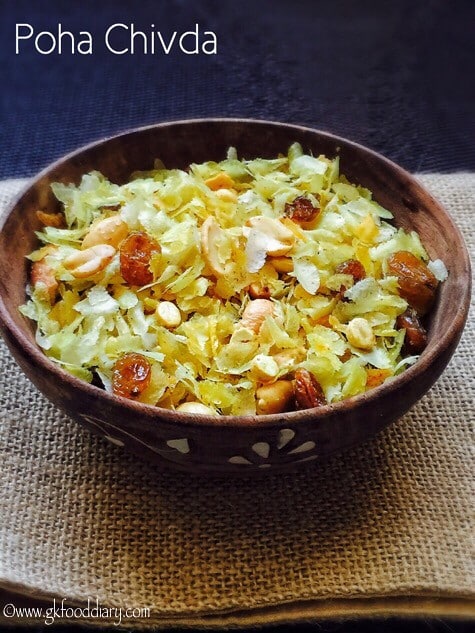 Try these healthy and nutritious poha recipes for babies and kids! Don't forget to share your feedback!
You may also like: