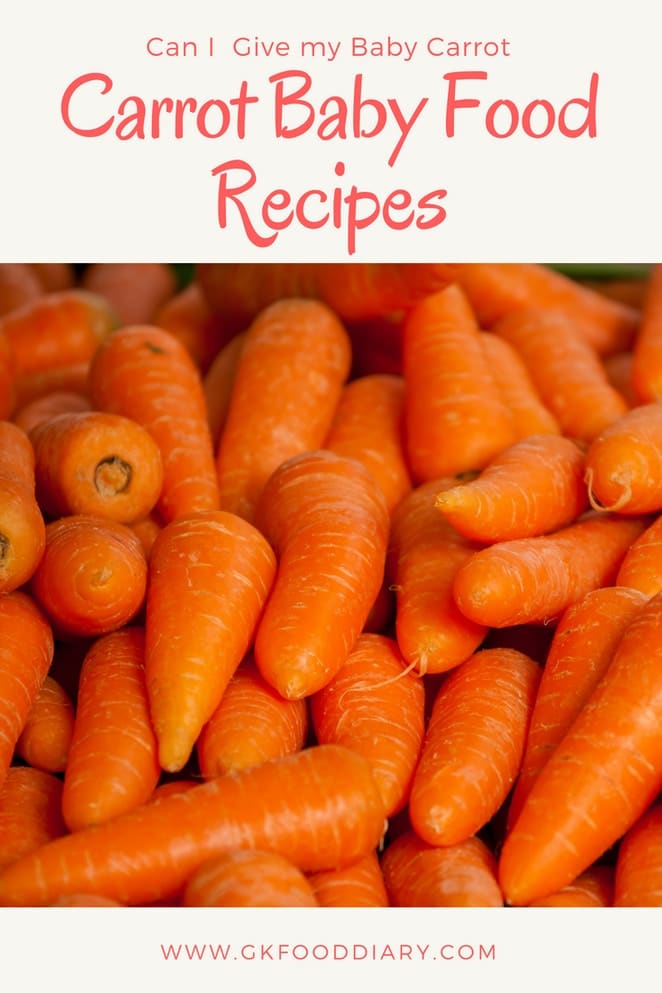 Carrot is a widely used vegetable all over the world. It makes great first food for babies. Carrots are rich in beta-carotene, Vitamin A, Vitamin C and packed with many other nutrients.
Carrots are great for your baby's health and can be prepared in a variety of ways. Here are some ways to include carrots in your baby's menu with more information about the health benefits of carrots, how and when to introduce carrot to baby etc.
When can I introduce Carrot to my baby?
Carrot is a great first food for babies as carrots are less likely to cause allergies and easily digestible. You can introduce carrots to your baby after six months, Wash, peel the skin of carrot, steam cooks the carrots for baby food. Peeling the carrots is very important as babies can't digest the carrot skin. Always serve carrot in moderation for baby, as too much of beta-carotene may discolor the baby's skin.
Start with plain carrot puree when you introduce carrot to your baby. Gradually you can combine with other fruits or vegetables like apple, beetroot, potato, sweet potato, lentils, rice, etc. After eight months you can include sliced, steam cooked soft carrot sticks as finger food to babies.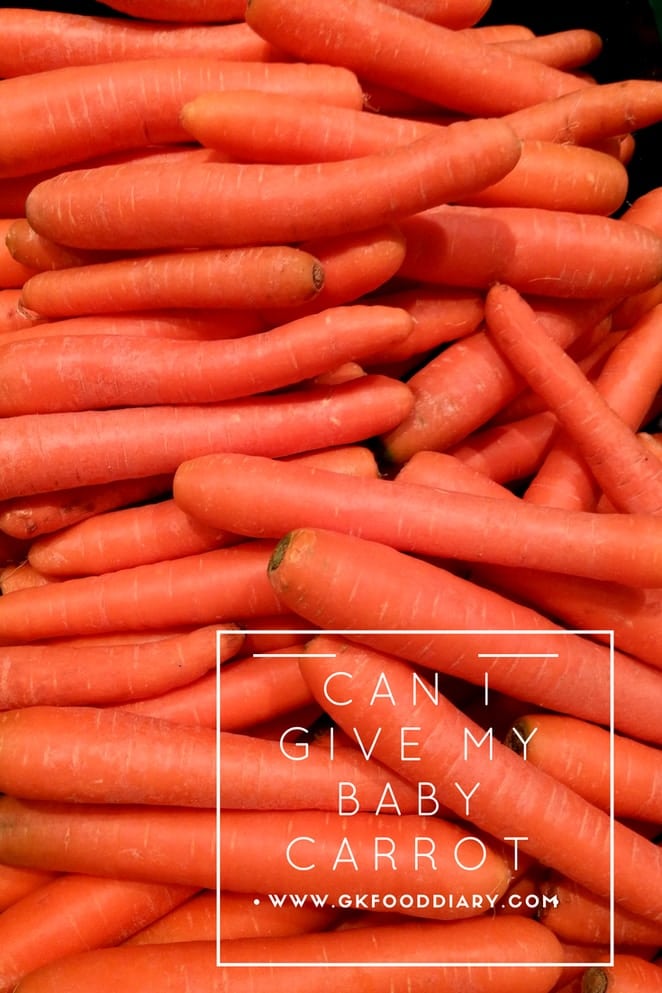 How to select and store Carrot for Baby Food
Choose carrots with fewer sprouts and little hairs.
Store the carrots in the refrigerator after buying them and consume them within a week.
Buying organic carrot is preferable for babies.
Nutrients in Carrot
Here is the nutrition information of one cooked carrot (46 g)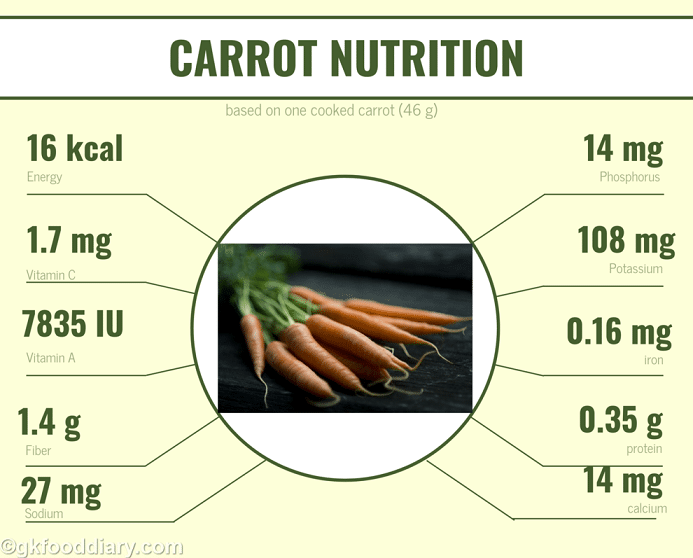 * Source - USDA
Health Benefits of Carrot for Babies and Toddlers
Carrots are high in Vitamin C which enhances your baby's immune system.
Carotenoids in carrots can improve a baby's complexion by giving skin a healthy glow.
Carrots help to stimulate the gums and enhance saliva production, which prevents tooth decay in children.
The dietary fiber in the carrot can help maintain excellent digestive health for babies.
Carrot is rich in beta-carotene and Vitamin A which helps in improving the eyesight of babies and kids.
Carrots are highly beneficial for heart health.
Carrot Recipes for Baby & Toddler
so with delicious carrot recipes, experiment what suits your baby's tastes!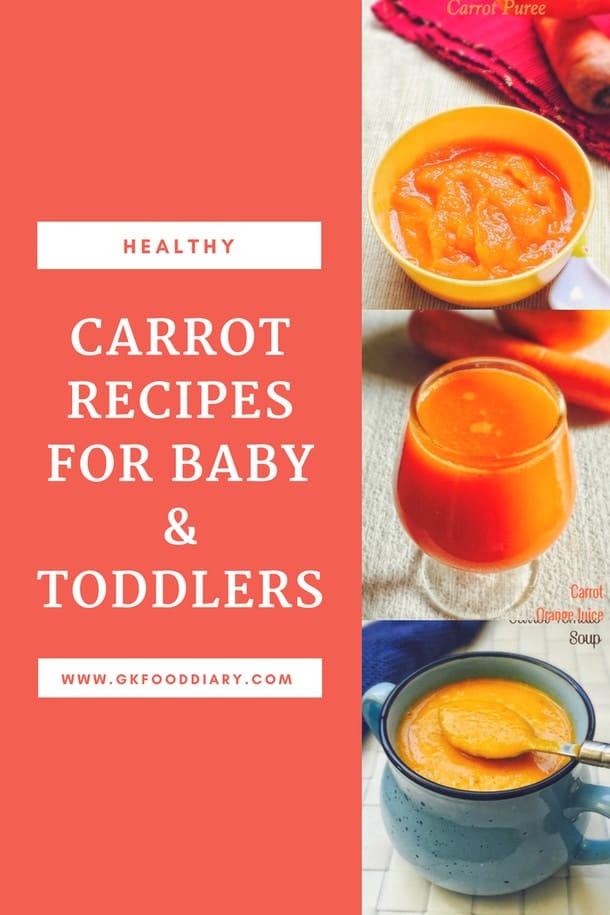 You may also like: