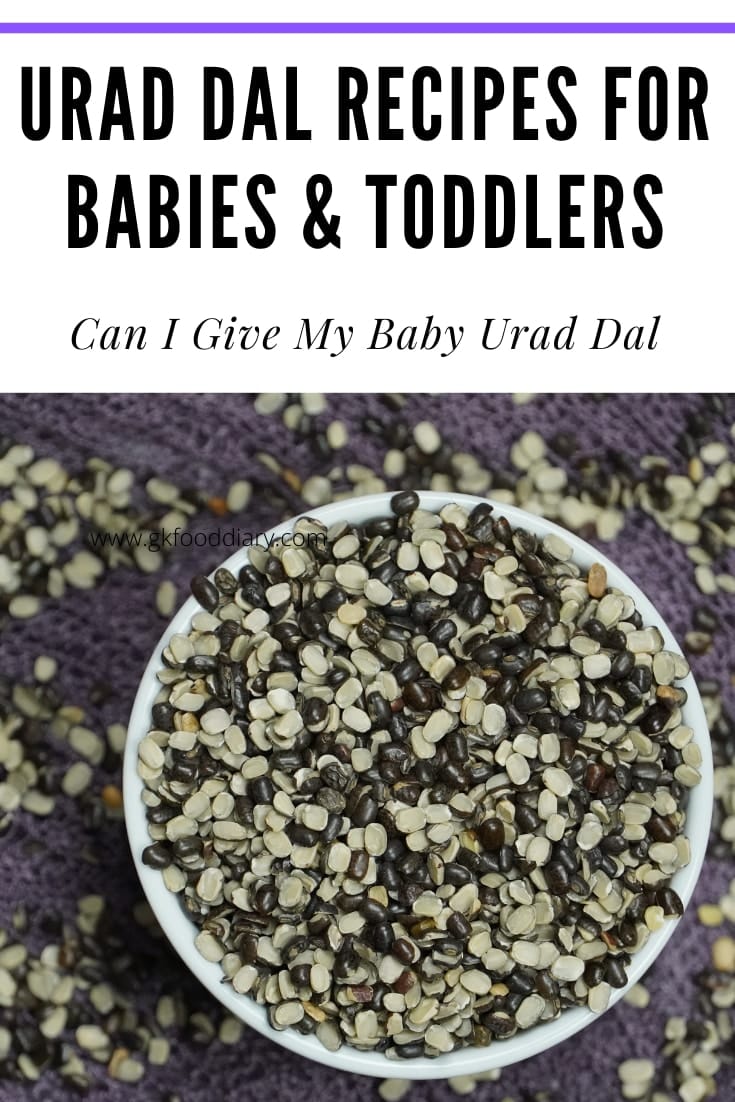 Urad Dal/Black gram Recipes for Babies - Black gram, also known as black lentil, is a rich source of calcium and protein. It is known as 'Urad' in Hindi, and 'adad' in Gujarati, mostly used to prepare Dosa, idli, vada, famous dal makhani, etc. It helps blood circulation, weight gain and also purifies our body, which is essential for babies and growing children!
Here are some recipes to add Urad Dal/Black gram to your baby's menu. Read more about the health benefits of Urad Dal/Black gram, how and when to introduce Urad Dal/Black gram to the baby etc.
When can I introduce Urad Dal/Black Gram to my baby?
Urad Dal/Black gram can be given to babies from 8 months as it is easily digestible. Homemade Urd Dal Cereal and Urad Dal Porridge is the best way to start urad dal for your baby. Always feed Urad Dal/Black gram to your baby with dry ginger/cardamom to ensure easier digestion.
When you introduce Urad Dal porridge to your baby, start with 2-3 tablespoon of porridge and gradually increase the quantity. Follow three days rule. If your baby does not have any allergies, continue with urad dal.
How to select and store Urad dal for Baby Food
There are two types of urad dal available in the market: black(whole/split) and white(whole/split). Black urad dal is believed to be more nutritious than white urad dal as it is whole-skinned.
You can buy Urad Dal/Black gram from grocery stores or online stores like Amazon. Make sure there are no moisture, stones, or dirt particles. Store in an airtight glass container after buying. Please keep it in a cool and dry place, away from moisture. Always wash the Urad Dal/Black gram thoroughly before cooking.
Nutrients in Urad Dal/Black Gram
Here is the nutrition information of  Urad dal/Black Gram (nutrition value per 100 g)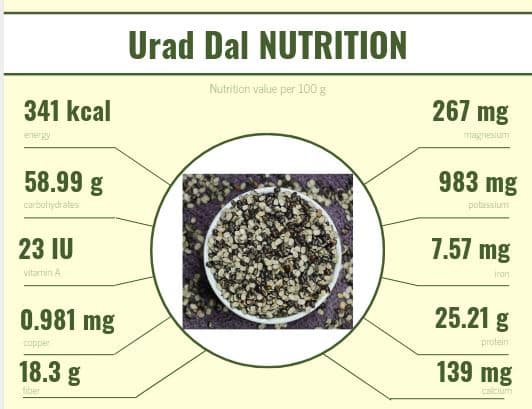 Source: USDA
Health Benefits of Urad Dal/Black Gram for Babies and Toddlers
Urad Dal/Black gram contains more protein, which is good for healthy weight gain in babies and toddlers.
A good source of calcium that helps in building healthy teeth and bones.
Rich in folic acid, which helps to produce and maintain new blood cells.
High fiber content improves bowel movement and helps control constipation.
Urad Dal/Black Gram Recipes for Babies Toddlers, and Kids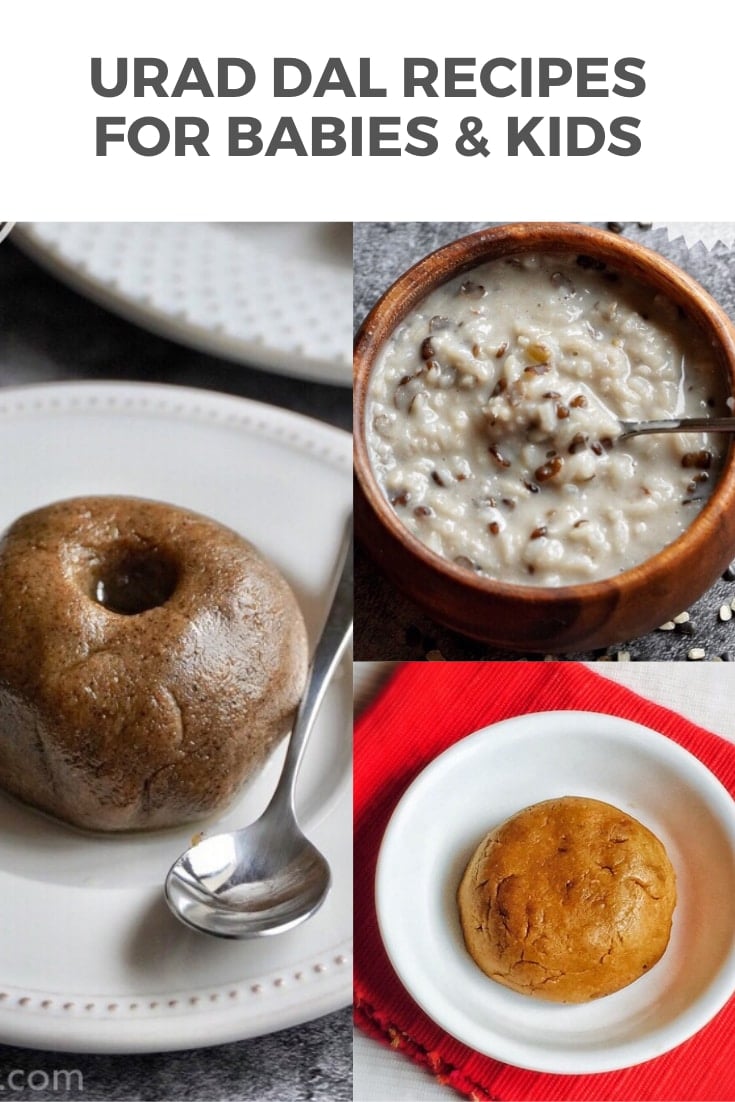 Here are some recipes to include the Urad Dal/Black gram in your child's menu.
Super healthy sweet prepared with black urad dal, rice, and palm jaggery. It is a calcium-rich weight gaining food for growing toddlers and kids after one year.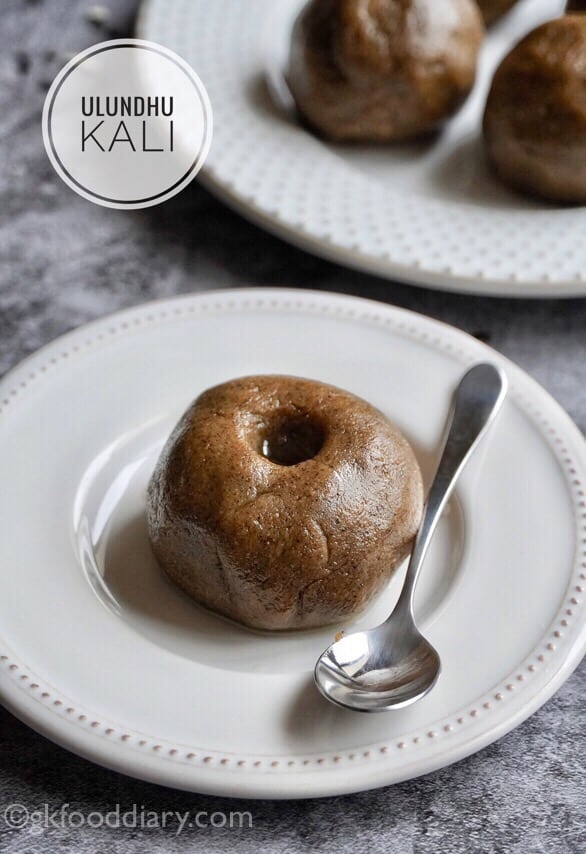 Urad dal halwa can be given to babies from 10 months after introducing urad dal to your baby separately. This urad dal halwa is not only a healthy treat for babies & toddlers, but it's for the whole family as well.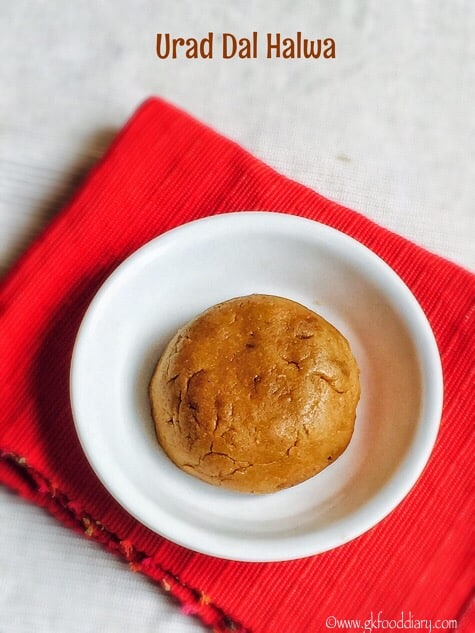 Urad Dal Khichdi/ Gram Dal Khichdi/Ulundhu Khichdi: Easy and quick lunch recipe for babies and toddlers made with rice and urad dal/gram dal. Urad dal is a healthy lentil that helps in weight gain in babies and kids.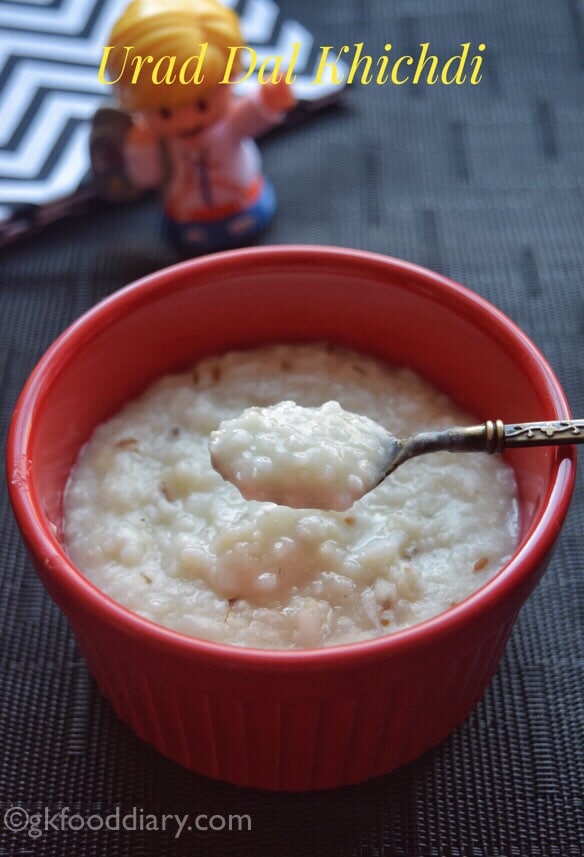 Urad dal is a staple in Indian cooking for its health benefits, and it's rich in iron and protein. This urad dal porridge/ulundhu kanji is an aromatic, very healthy food that helps gain healthy weight in kids. I am sure it will be a healthy addition to your kid's diet!
Urad Dal ladoo is a healthy, calcium-rich ball made with urad dal powder, sesame seeds, nuts, and palm jaggery. It's a tasty sweet treat for kids with extra health benefits. This urad dal ladoo is a healthy snack and the best weight-gaining recipe for toddlers and kids. It can be given to kids for one year after introducing each ingredient separately.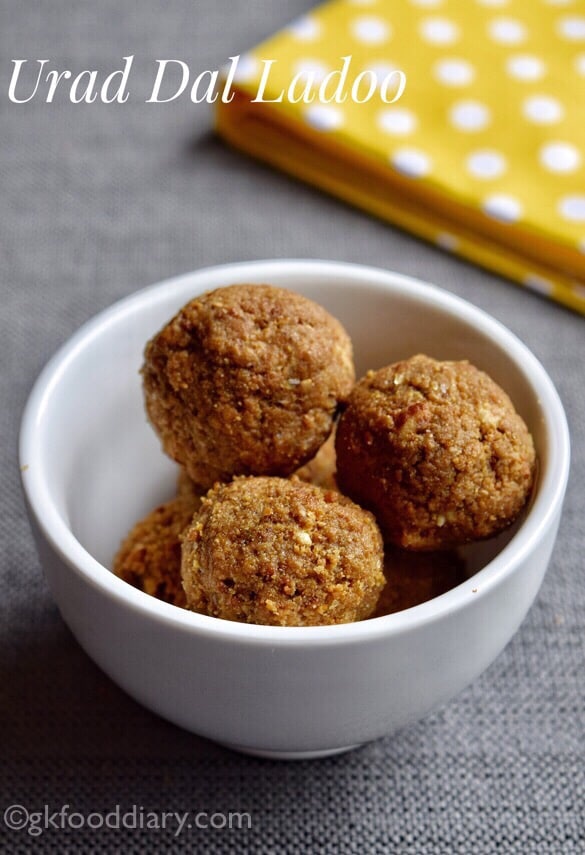 10. Whole Black Gram Dosa  (10 Months+)
Do you have some exciting barley recipes for babies? Let us know by leaving a comment below.