Every mother of a toddler knows the frustration that can come with mealtimes. One day, your little one can't get enough of a particular food, and the next, they push it away in disgust. While picky eating is a normal developmental stage, it's essential to address it appropriately. Here's how to navigate the tricky waters of toddler pickiness and encourage healthy eating habits: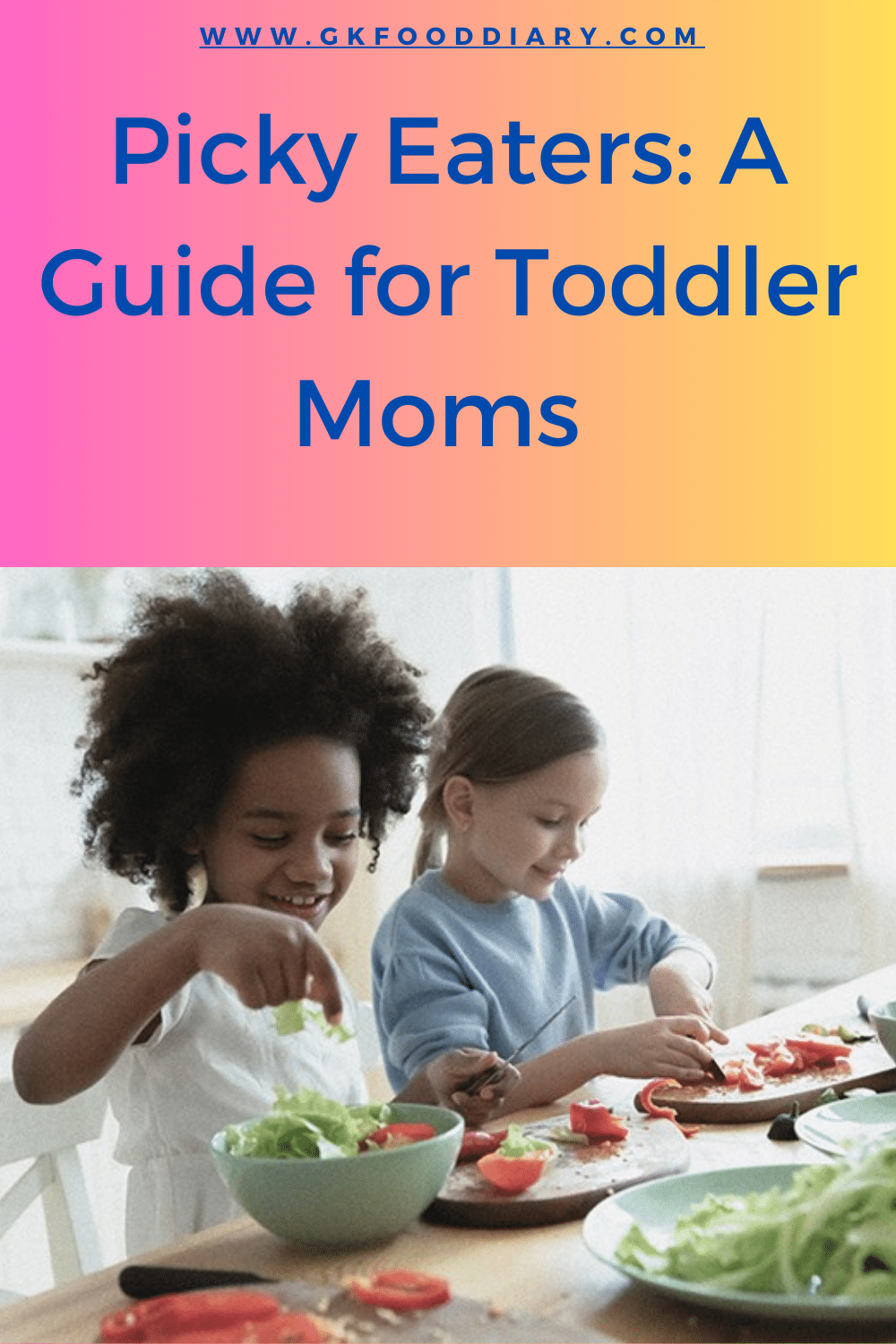 Understand the Why:
1. Developmental Phase: Many toddlers start becoming wary of foods around age one. This can be a natural evolutionary defence mechanism. Our ancestors wanted to prevent their curious toddlers from eating potentially harmful substances.
2. Asserting Independence: Toddlers are at a stage where they are beginning to assert their independence. Saying "no" to foods can be one way they exert control over their environment.
Strategies for Handling Picky Eaters:
1. Stay Calm: Reacting strongly can create a power struggle. Instead, be neutral. If your toddler refuses food, remove it without fuss.
2. Offer Variety: Regularly introduce new foods without forcing them. It might take numerous exposures before a child accepts a new food. Remember the "one bite rule." Ask them to try at least one bite; if they don't like it, that's okay.
3. Make it Fun: Use playful plates, cut foods into exciting shapes, or turn mealtimes into a fun game. The more engaged a toddler is, the more likely they'll be interested in trying different foods.
4. Involve Them: Let your toddler be part of the food preparation process. They can help wash veggies, stir the pot, or set the table. When they feel involved, they might be more inclined to eat.
5. Set a Routine: Stick to regular meal and snack times. If your toddler knows there's a snack time after a couple of hours, they might be less likely to fuss at meal times.
6. Avoid Making Separate Meals:
It can be tempting to cook something different for a picky child, but this can reinforce picky eating. Offer the same meal to everyone, but always include at least one thing you know your child likes.
9 Food Choices to Try:
1. Finger Foods: These are great for toddlers wanting to assert independence. Examples include soft carrot sticks, Banana pancakes, steamed broccoli florets, Paneer fry and cheese cubes.
2. Smoothies: If your toddler refuses veggies, try blending them into a fruit smoothie. The sweetness of fruits like bananas, strawberries, and blueberries can easily mask spinach, kale, and carrots.
3. Whole Grains: Instead of white bread or rice, offer whole grains like quinoa, brown rice. They're packed with nutrients and have a pleasant texture that might appeal to toddlers.
4. Dairy Alternatives: If your toddler is not keen on milk, try alternatives like almond, soy, or oat milk. Yoghurt and cheese are also good sources of calcium.
5. Lean Proteins: Offer lean proteins like chicken, turkey, or tofu. You can make them more appealing by creating fun shapes using cookie cutters or making them into patties.
6. Dips: Toddlers often love to dip their foods. Hummus, yoghurt-based dips, or even a little tomato sauce can make veggies more appealing.
7. Pasta: Whole grain or vegetable-based pasta can be combined with various sauces and veggies(Avocado pasta, Broccoli pasta and Spinach mushroom pasta ). Mac and cheese can be mixed with pureed butternut squash for added nutrition.
8. Muffins: Try recipes for muffins that incorporate fruits, vegetables, and whole grains.
9. Mini Pizzas: Using whole grain tortillas or English muffins, let toddlers add their favourite toppings. They might even be willing to try some veggies on their "own" creation.
Also try the below
Remember:
It's essential to be patient and persistent. Most toddlers grow out of their picky eating phase. Always consult a paediatrician if you're concerned about your child's nutrition or growth. They can offer guidance tailored to your child's specific needs.
Picky Eaters: A Guide for Toddler Moms - 9 Food Choices to Try
Picky Eaters: A Guide for Toddler Moms - 9 Food Choices to Try like Finger Foods, Smoothies, Muffins, Pasta, mini pizza etc
Nutrition