One of the common concerns among parents is ensuring their little ones receive the proper nutrients for their age and growth. Weight gain in a healthy and steady way is significant for toddlers as it signifies proper growth and development. Today, I will share some nutritious recipes that incorporate nuts and dry fruits – powerhouses of nutrients known for their weight-gain potential.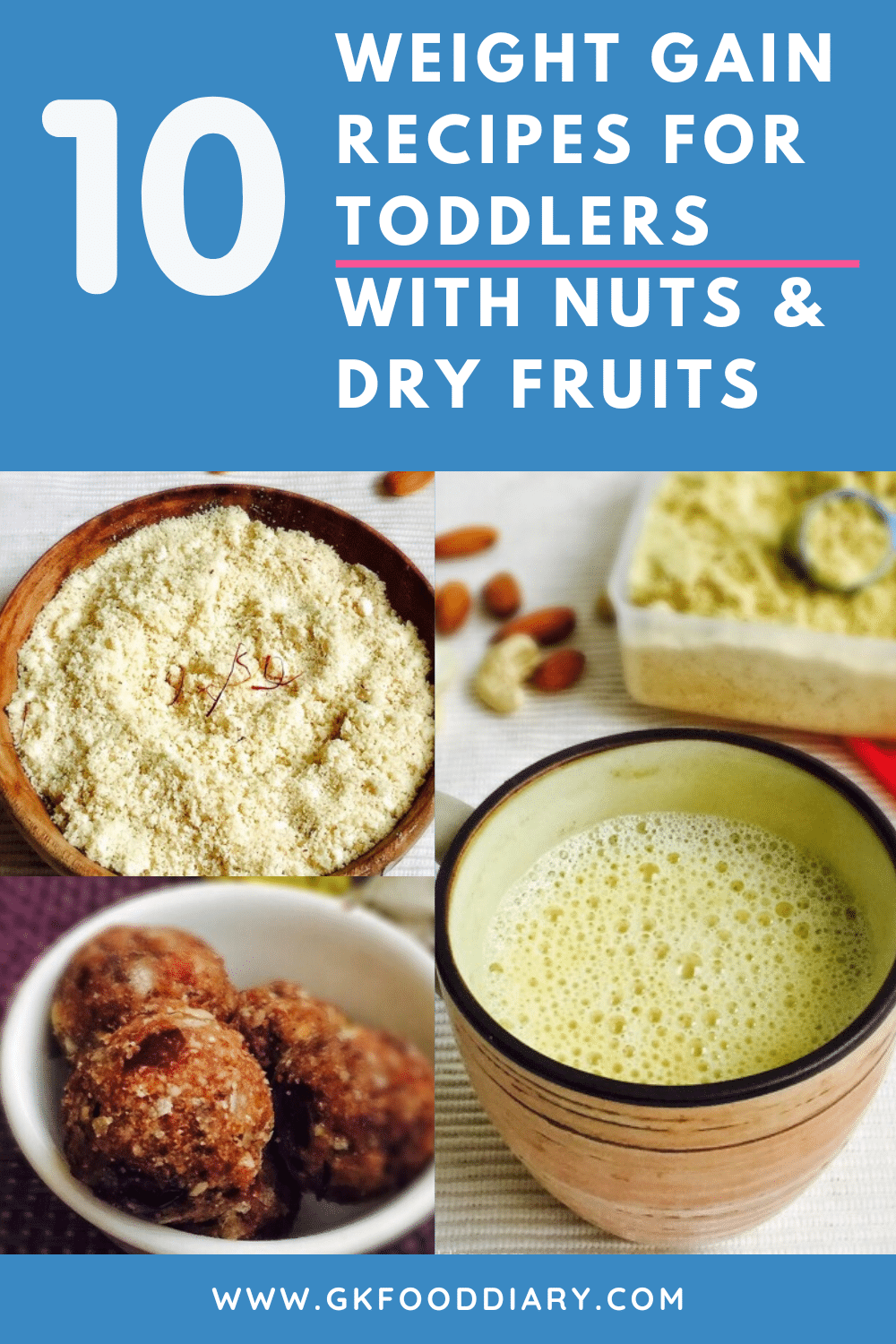 Nuts and dry fruits are rich in essential nutrients such as healthy fats, proteins, fibre, vitamins, and minerals, contributing immensely to a toddler's overall growth and development. However, as these foods can also be a choking hazard, they should be introduced carefully and always in a form suitable for your toddler's age.
Now, without further ado, let's get into the nutty and fruity world of delicious toddler recipes.
Healthy milkshake recipe for toddlers and kids with nuts and dry fruits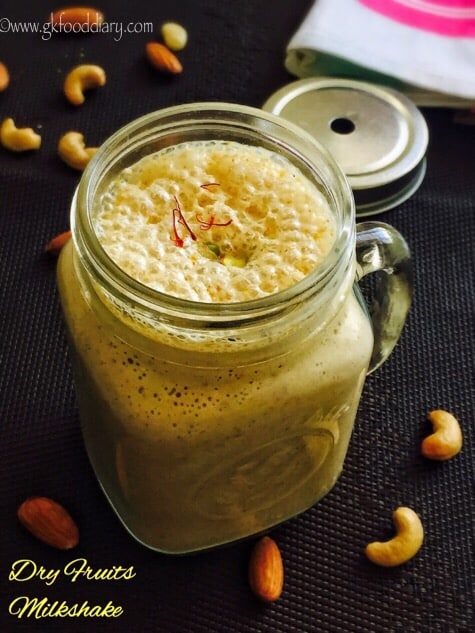 Dry fruits powder milk is made with this healthy homemade Dry fruits powder. It has goodness of nuts and a mild aromatic flavour. Dry fruit powder milk helps weight gain in toddlers & kids. It can be given to babies above one year. It is one of the best ways to make my baby drink milk as she hates plain milk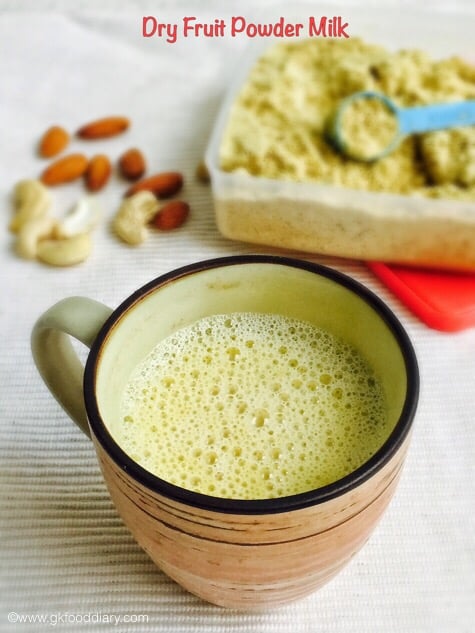 Healthy chocolate powder mixed with cocoa powder and nuts. Chocolate milk powder is readily available at stores but homemade is always best! Cocoa powder is rich in antioxidants and I have also added nuts to this chocolate powder mix to make it healthy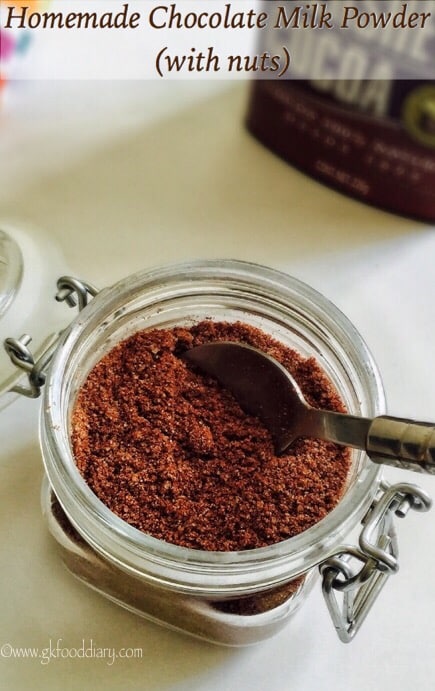 Healthy dry fruit Barfi made with a mix of dry fruits and nuts. Dry fruits and nuts are super healthy foods for growing children because of their nutritional value. This dry fruit Barfi is an excellent way to include them in your kid's diet and make a healthy snack to keep them energetic.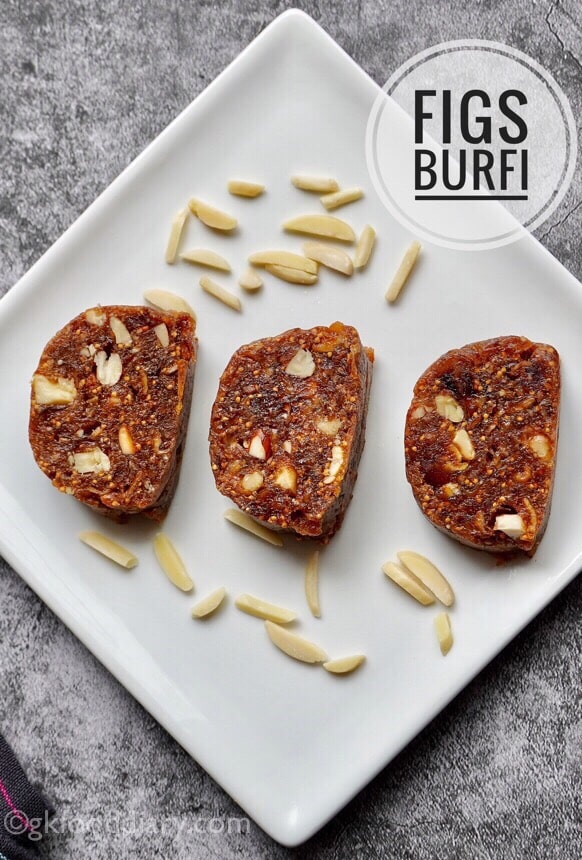 Dry Fruits ladoo recipe for babies, toddlers and kids - easy, quick, no-sugar energy balls made with a mix of dry fruits and nuts. My little daughter loves to eat dry fruits and nuts, so I make these ladoos once in a while. These ladoos are healthier snacks than any store-bought ones and the best part is you can customize them as per your liking and preference:)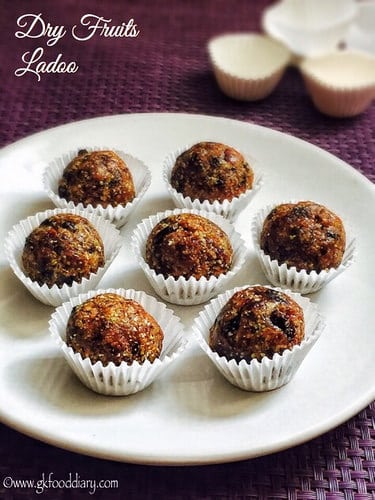 A quick kheer made with poha aka flattened rice, nuts, dry fruits coconut milk/cow's milk or formula. Poha recipes are usually very easy to make and taste great. Agree? This poha kheer recipe is no different and so simple with fewer ingredients and it takes only 15 minutes to make this delicious-tasting kheer. Isn't that very quick? It can be served as a dessert or as a quick evening snack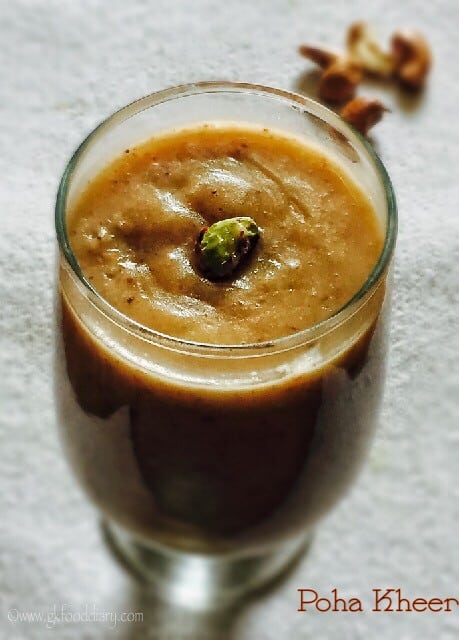 Healthy homemade nuts powder which is high in nutrients, is the best instant mix for milk.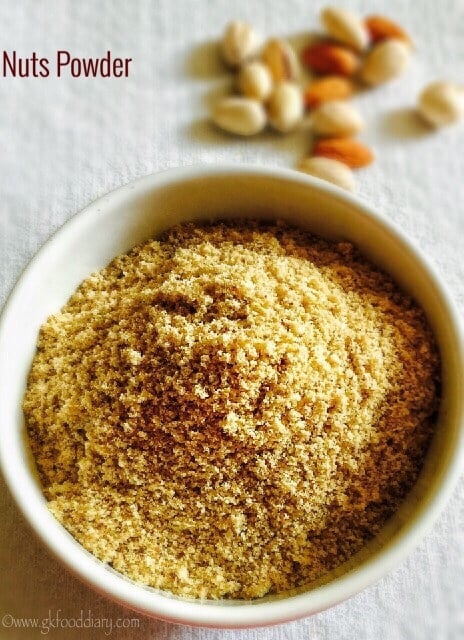 Easy and healthy rice variety made with rice, dry fruits and nuts. This dry fruits rice is a special rice recipe that can be served as a snack/dessert or even as a meal for toddlers and kids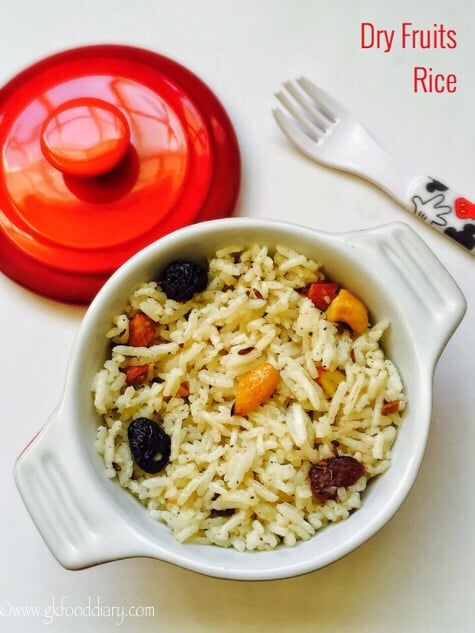 Quick, easy and healthy ladoos made with walnuts, poha and dates. Walnuts are loaded with omega-3 fatty acids and vitamins hence its good for brain development in growing children. This walnut ladoo is a healthy treat for babies and kids, it can be served as a snack and it's ideal for travel too. It's not only healthy but also tasty.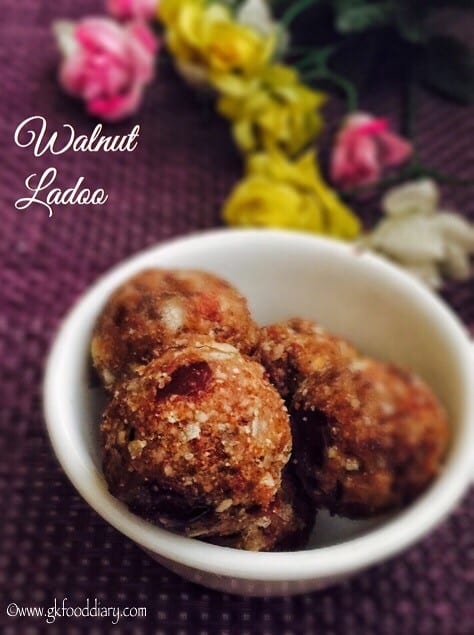 Is a nutrition-rich powder that makes a great health drink for kids. It is sure a healthy alternative to commercial health drinks which are loaded with synthetic nutrients.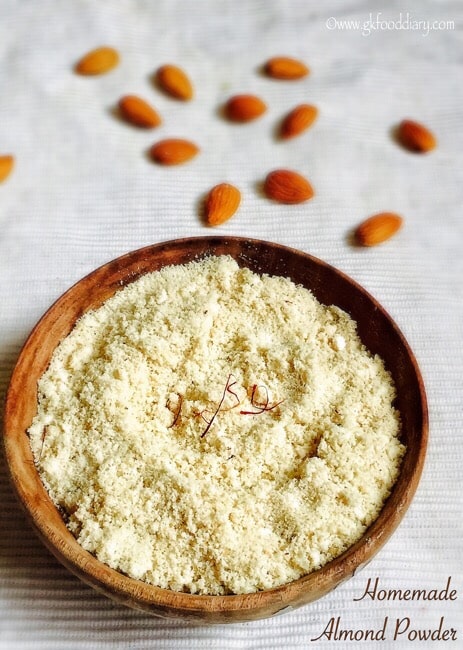 Boost Your Toddler's Growth with Nuts & Dry Fruits: 10 Weight Gain Recipes for Toddlers
Boost Your Toddler's Growth with Nuts & Dry Fruits: 10 Weight Gain Recipes for Toddlers- a collection of Indian /American foods From traditional favourites like flavoured milk, rice, and milkshakes, there is something on this list for every taste and preference. 
Nutrition