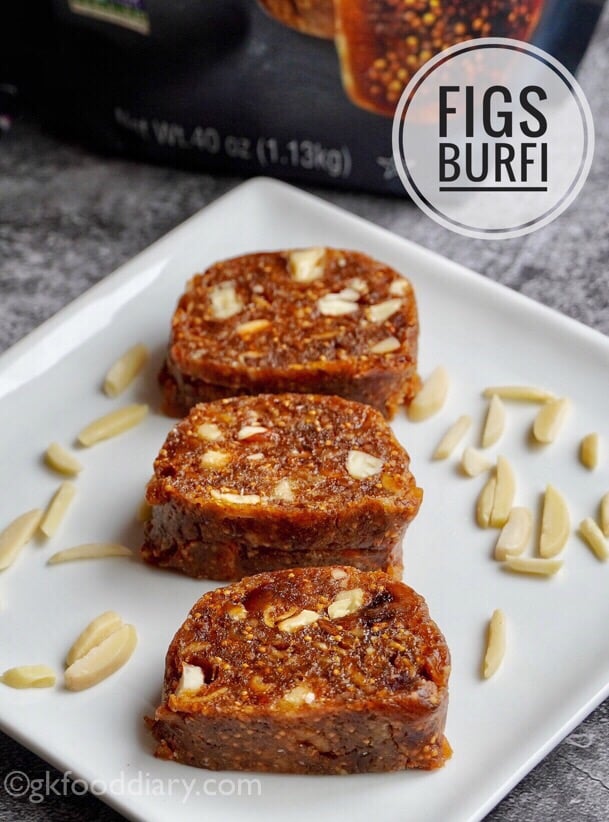 Dry Fruits Barfi for toddlers and kids - Healthy dry fruit Barfi made with a mix of dry fruits and nuts. Dry fruits and nuts are super healthy foods for growing children because of their nutritional values. This dry fruit Barfi is an excellent way to include them in your kid's diet and make a healthy snack to keep them energetic.
These dry fruits Barfi is ideal for toddlers from one year once the baby started chewing the food well. You can customize the recipe as per your kids' likings and also make sure to avoid whole nuts for children below three years. Check out other recipes with dry fruits and nuts here:
Here is how to make healthy and tasty dry fruits Barfi for toddlers and kids.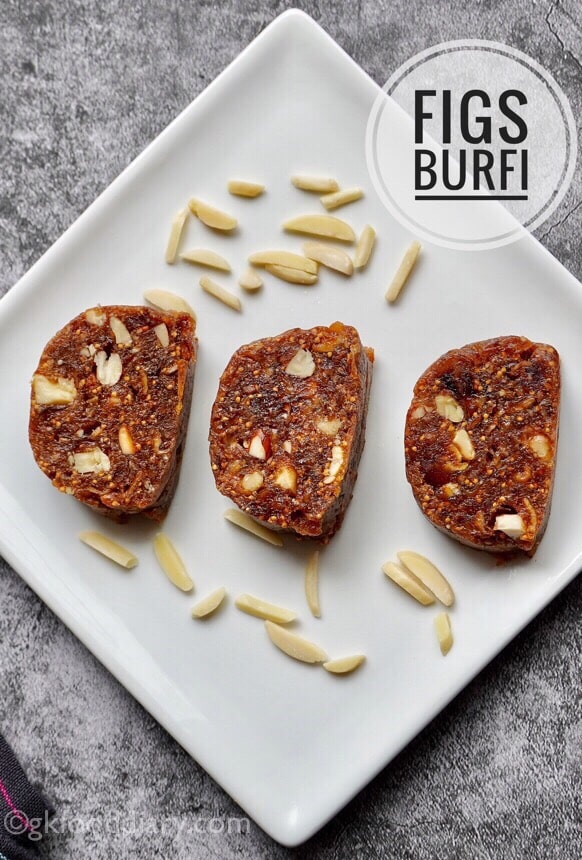 Dry Fruits Barfi for Toddlers and Kids (with figs) | Figs Burfi Recipe
Dry Fruits Barfi for toddlers- healthy and tasty Barfi with mixed dry fruits & nuts.
Ingredients
Dried Figs – 30 or 1.5 cups chopped

Dates – 15 or ½ cup chopped

Chopped assorted Nuts – ¾ cup

Ghee -2 tbsp
Instructions
Roast the nuts in a pan until its hot to touch

Grind it to a smooth powder. Reserve some 2 tablespoon of nuts to add it later

Add figs to the mixer jar and grind it to a slightly coarse paste

Add figs to the mixer jar and grind it to a slightly coarse paste

Add a tablespoon of ghee in a pan, add grounded figs and dates mix together

Fry it in low flame for 5-7 minutes or until the figs dates mixture is soft

Add the powdered nuts and reserved nuts. Mix well

Switch off the flame once done and cool it down. When the mixture is still warm, divide it into two equal parts

Shape it into cylinders. Wrap it in a foil or butter paper

Refrigerate it for 2 hrs. Then slice and serve. Store it in an airtight container once done
Nutrition

Method :
You could alter the number of nuts and dry fruits as per your preference. But make sure to adjust the number of dates and figs for the sweet taste.
Make sure to ground the nuts finely for small babies to avoid choking hazards.
This dry fruits burfi stays well for four days at room temperature and keeps well for a week if stored in a refrigerator.
Always check with your baby's doctor before giving any new food to your baby.
Make sure to introduce everything separate to your baby before you try this dry fruit burfi for your baby.