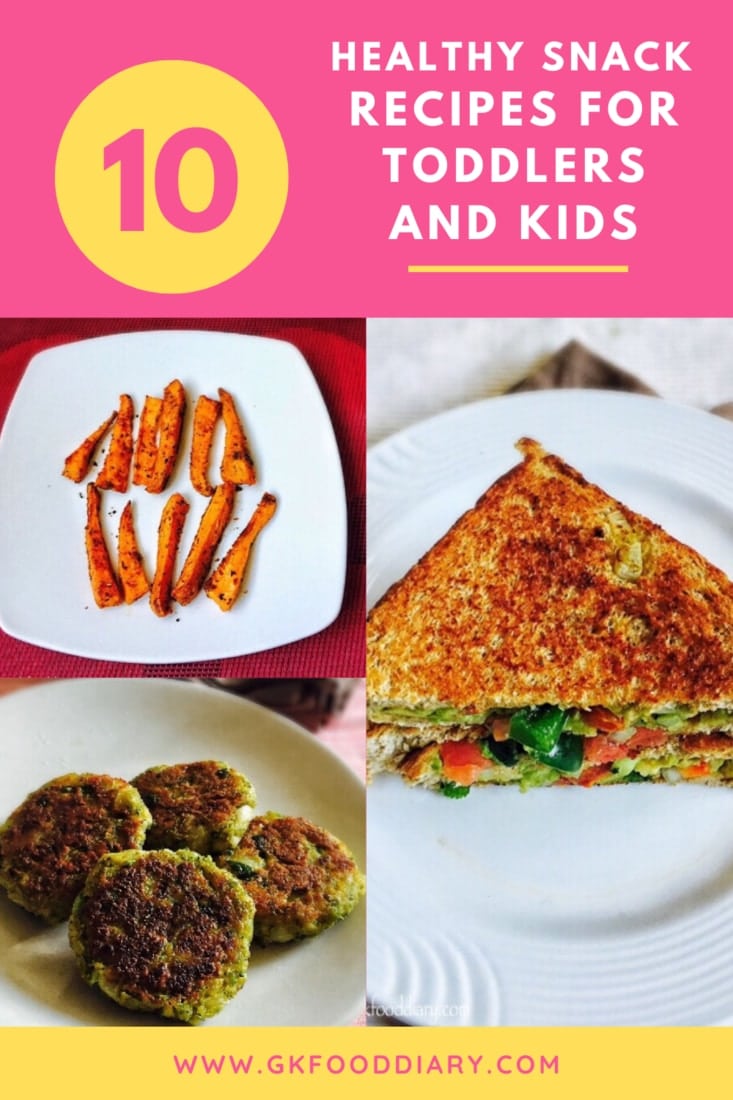 Kids love to indulge in evening savories right after they come home after an eventful playing session, especially in the summer. From a quick 'utterly butterly' sandwich to a bowl of burrito, kids can gobble up delightful snacks without tantrums. However, you might have a tough time if you try to feed them those monotonous everyday snacks. But we got your back. Here are some easy evening snack ideas for kids.
I hope you like the snack recipes listed here. Feel free to comment on which snacks your kid loves the most. Or if you have other delicacies that your kids like, comment and let us know. Check out our complete collection of healthy snack recipes for toddlers and kids.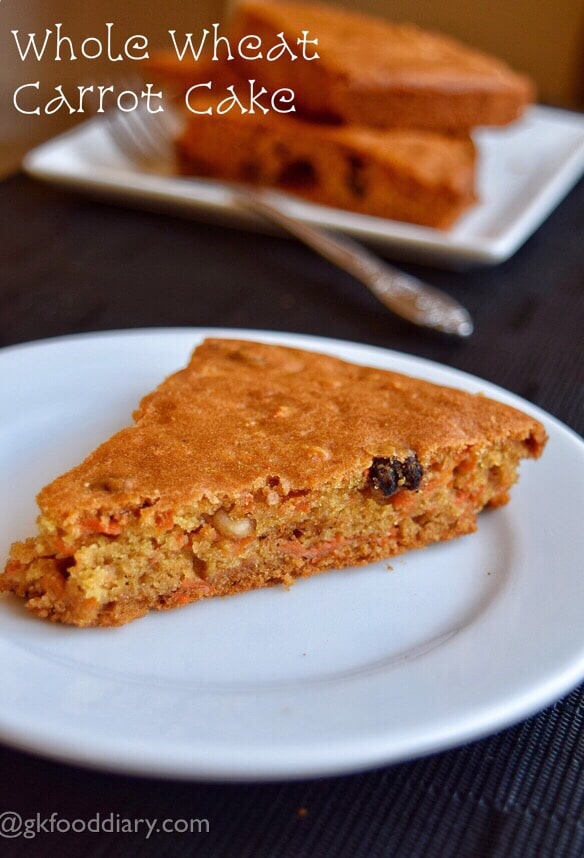 The goodness of carrots and the nutrients of nuts make a perfect Carrot Cake for your kids. The carrot cake is made with whole wheat. This eggless cake is full of texture, tasty looks, and is a mouth-watering delicacy. The yumminess in the cake will keep your child asking for more. And this a healthy snack will add to your child's growth as it combines the nutrients of carrots and whole-wheat along with a rich taste that's easily a tempter!

Check out our collection of whole-grain cake recipes for toddlers and kids too!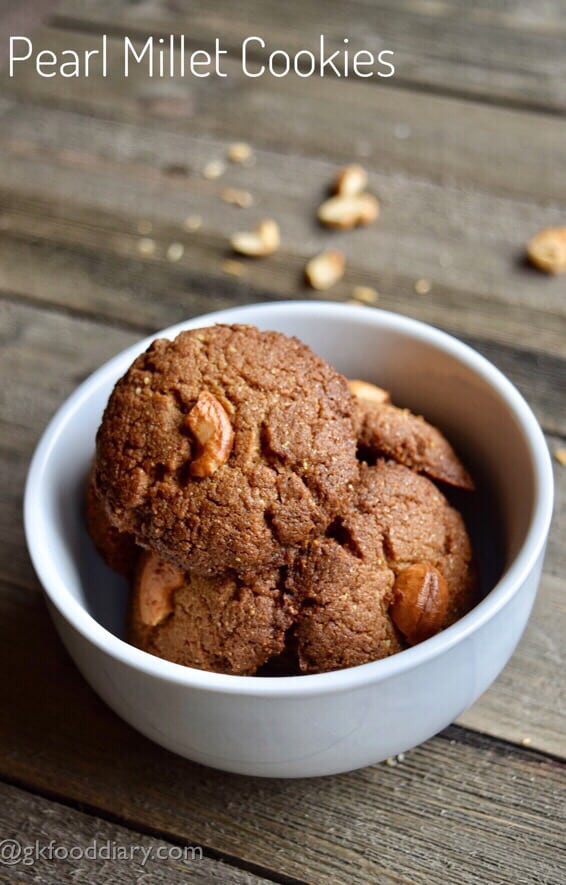 Who doesn't like a fully baked, great looking brown cookie? This tempting snack for your kids is effortless to make too. Made with Pearl Millet flour (which has its own health benefits) and clubbed with Almonds and cashews, the snack gives the best of the taste and nutrients both. Bajra cookies are crispy and tasty. They are a fulfilling dish to a kid during evenings or other snack times of the day. Children will relish the taste, and the nutritious value will maintain the health quotient. The mixture of nuts and milk is an excellent source of energy and provides essential nutrients for growing children.
Check out different types of healthy cookies recipes for toddlers and kids here.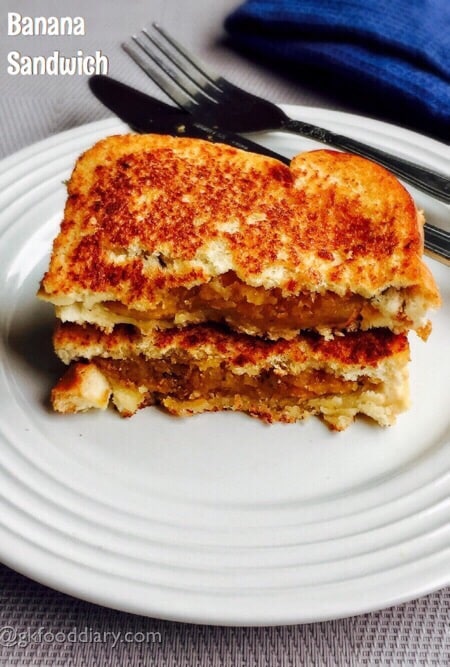 Banana Sandwich is a delicious snack made up of ripe bananas. Bananas are an excellent source for fibers and carbs that your kids can use while growing up. The delightful sandwiches are crispy on the outside and soft inside. The snack is a beautiful combination of bread and healthy bananas that are smashed and added with sugar to create a mouth-watering taste. These sandwiches are traditionally prepared in South India and are so yummy your kids would want to have more!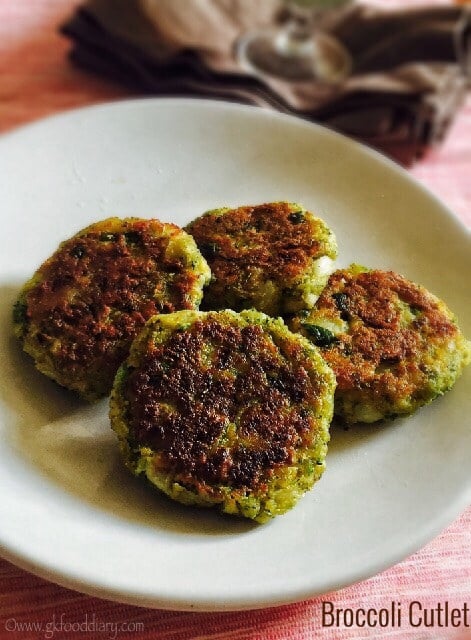 Does your kid hate vegetables? Nothing to worry about it! The Broccoli cutlets that are filled with the nutritional value of broccoli are also packed with taste. It is an exciting delicacy for the kids. The cutlets can be served with tomato ketchup or mild green chutney the way your kid prefers. The good calorie based snack will add to your kid's overall nutritional intake and will keep him/ her happy and energetic for the remaining day. These are better than having junk food as they are healthy and nutritious.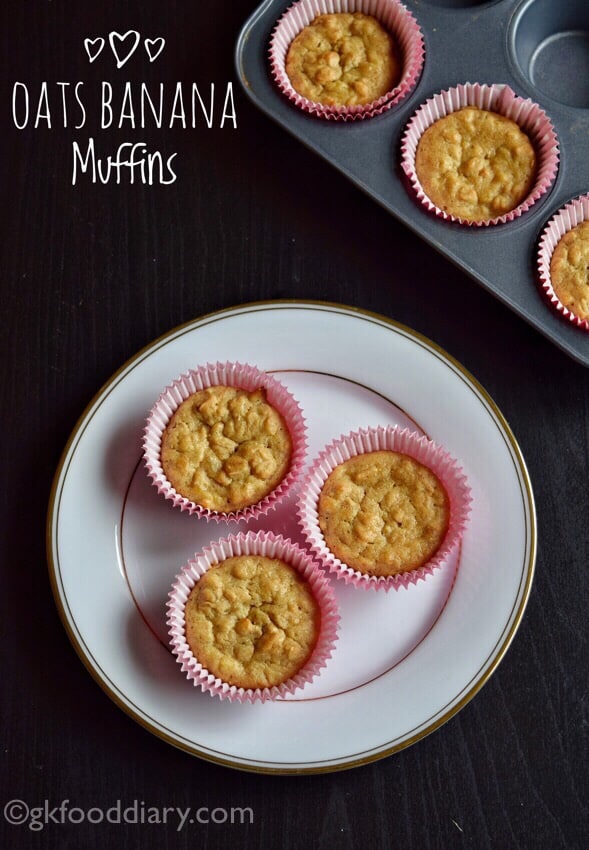 For sweet-dish lovers, the oat banana muffin is an excellent fit. The two huge sources of energy - oats, and bananas come together in the form of a cupcake to take the hunger of your kid away as it is a good source of high-calorie intake; induces energy. The muffins are easy to digest and make it even exciting for the child to treat on. It is suggested to choose ripe bananas as those are more suitable for younger kids.
Check out our other whole-grain muffin recipes for toddlers and kids.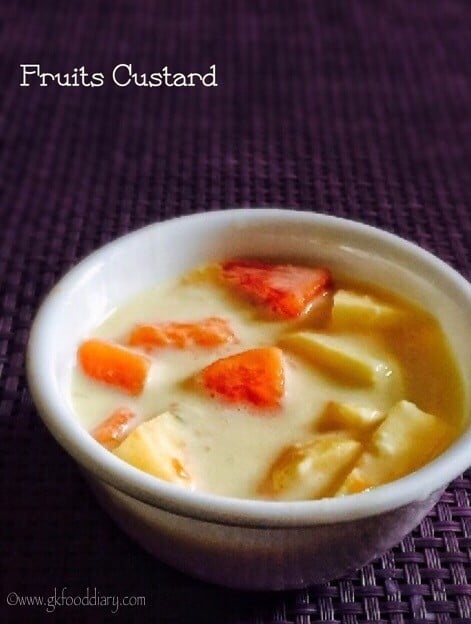 The classic fruit custard that makes anybody crave. A great way to ensure all the fruits are a part of your kid's diet, Health booms out of the custard bowl, and its taste is limitless! The recipe is easy to make and involves fruits that you'd like to serve to your kid. Serve the snack without delay after it's made as freshly cut fruits will be a delight for the kids' taste-buds and appetite both. 
Do check other yummy custard recipes for toddlers and kids that will surely put a smile on your child's face!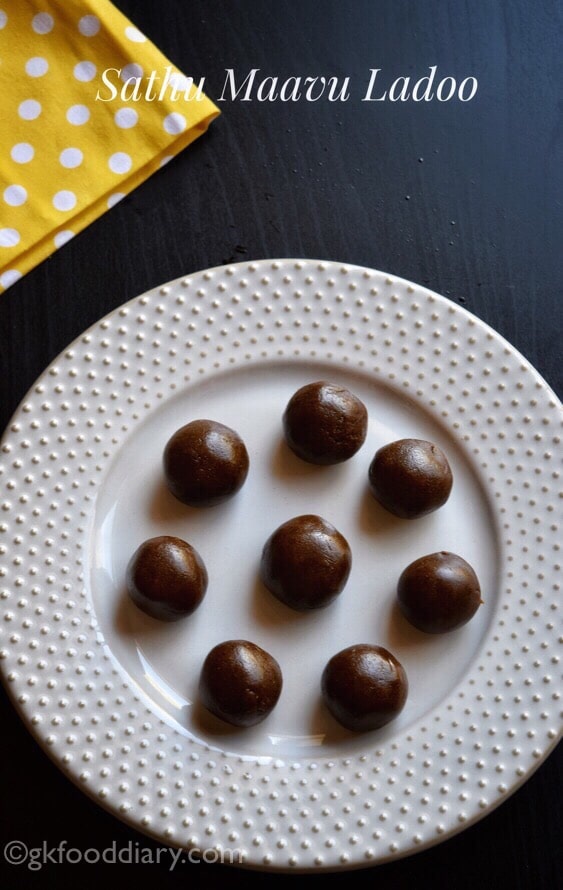 Health Mix Powder Ladoo recipe is no doubt much desired by kids as it is tasty and also a super healthy, high protein recipe containing sweetened energy balls. It can be packed for kids in their snack box when they attend a school or after playtime. It can also be had as a quick bite and when the kid is feeling low on energy. It boosts up energy levels of the kids when they are on a picnic or travel, and can be stored at home to be had whenever the kid desires a tasty snack and with a cup of milk!
Read the collection of healthy sweet recipes for toddlers and kids if your little munchkin has a sweet tooth!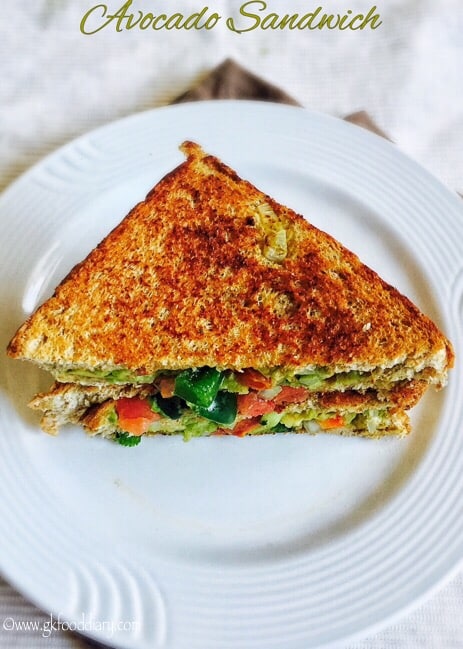 It is a delicious recipe made with Avocado paste to form a sandwich. It can be served along with milk for evening snacks. It can also be served with a Banana smoothie or Mango Smoothie or  Almond Date milkshake. Just see what your kid likes the most and keep bringing that smile to his/her face every time. Avocado Sandwich can be had as a daily menu. Freshly sliced and creamy avocados in the form of a sandwich are a delicious and highly nutritious snack for kids. The buttery fruit, when had with juicy, tangy tomatoes, is indeed very nutritious for kids.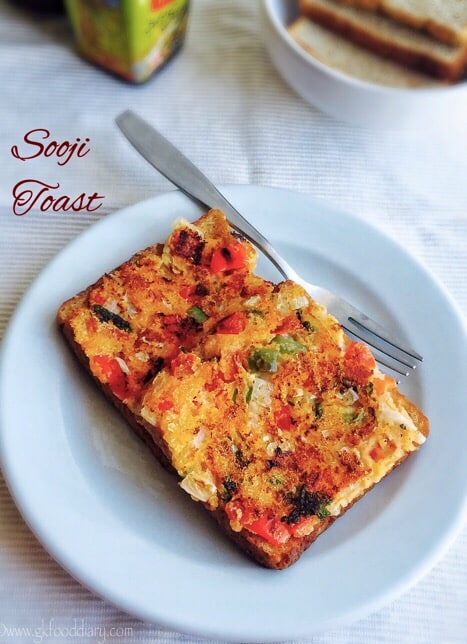 This snack is a mouth-watering treat. Melted cheese with onion, bell peppers, and tomato together creates a yumminess to live for. Sooji toast is very easy to prepare. In fact, in a matter of a few minutes, you can have it on the table.
You can also refer to the bread recipes collection for toddlers and kids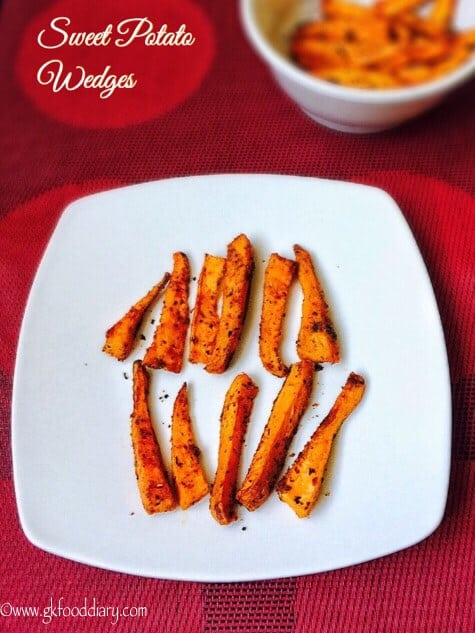 Yummy and easy to eat. Kids love it. The sweet potato wedges are baked/fried snacks and are an excellent fit for younger kids. Sweet Potato wedges are very healthy to eat and are an excellent substitute to those store-bought deep-fried potato wedges or potato fries. 
If hunger pangs attacked your little one and family at a definite time, it would've been another story. But sadly, that's not the case. Ordering food is a lifesaver. But if you feel that constant ordering hits hard on those debit and credit cards, it's time we show you some fantastic offers on food that you can use while ordering from Swiggy.
In the meantime, happy serving 🙂
Author Bio:

Jaya Dwivedi – An impulsive backpacker, a storyteller, fashion enthusiast, and an unsophisticated foodie, Jaya loves exploring new destinations, culture, and cuisines. Content Writer by the day, foodie by night, she's always on a lookout for an extended weekend to mark her map with another destination.