Ragi Malt Drink For Toddlers and Kids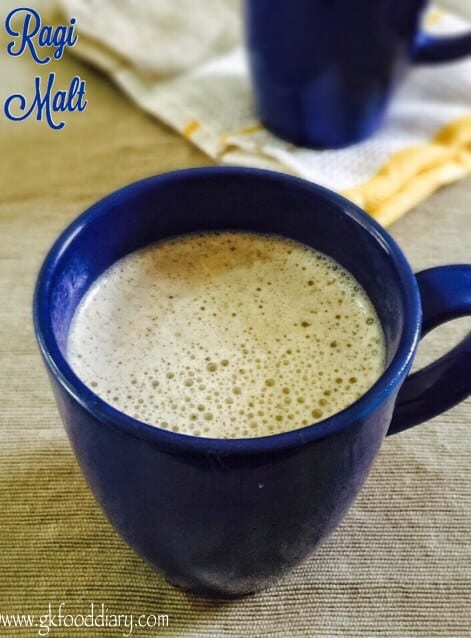 Homemade Ragi Malt Powder - 2 tbsp
Powdered Jaggery/ Palm Sugar/ Brown Sugar - 1 tbsp
Water - ½ cup
Boiled milk - 1 cup
Keep all the ingredients ready. Take 2 tbsp of ragi malt powder and add ½ cup of water to it. Mix well with a hand whisk so that no lumps are formed.
Cook the ragi malt powder in medium flame for 5 minutes or until it gets cooked completely & becomes shiny. Stir it continuously while cooking otherwise it may stick to the vessel.
Once the ragi malt powder is completely cooked, add 1 cup of milk along with sugar/jaggery to the cooked ragi malt powder. Mix well. Boil it for 5 more minutes or until rolling boil. Remove from flame once done and cool it down. The malt drink becomes thick after cooling down. So switch off the flame accordingly.