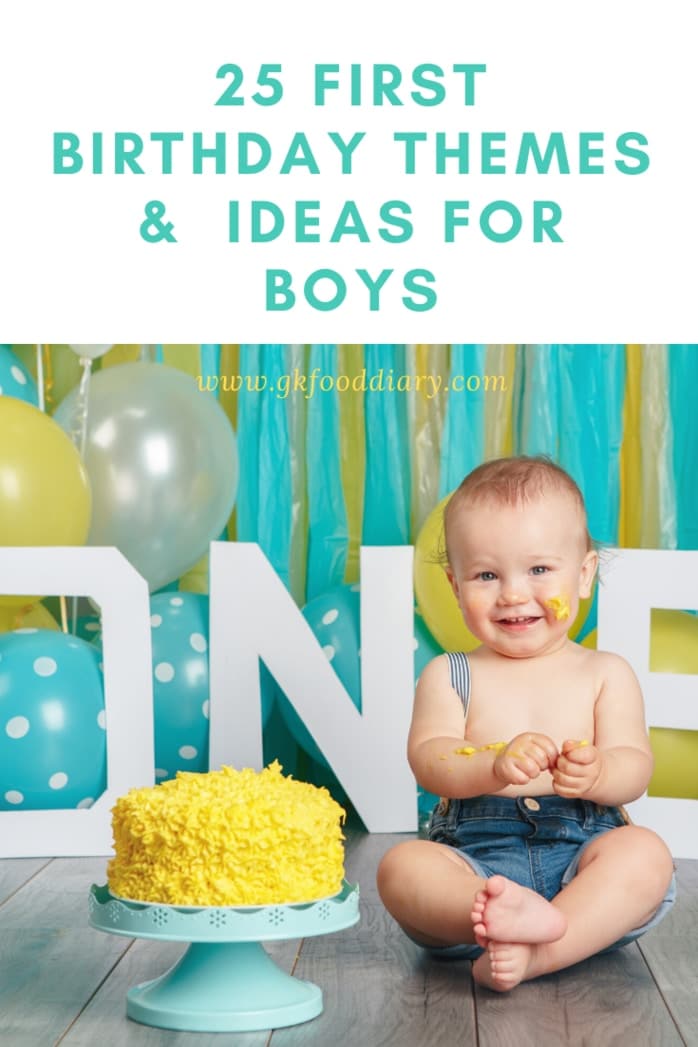 The charming little prince has turned ONE, and it's time to celebrate THE BIG DAY with all your kith and kin. As you start planning for the party, the first-ever job is to finalize the theme that best suits your budget and preferences. To make your job easier, we have handpicked 25 remarkable themes that are widely celebrated in India. To guide you better, we have added the hyperlinks of online sources from where you can purchase all the party supplies and return gifts.
If you are looking for your girl's birthday party themes, check out here; You will also find more boy birthday Ideas too as few themes go well with both the genders.
Enjoy the BIG DAY with your loved ones!
1. Car Birthday Party Theme
Cars are celebrated as the favorite toys of boys. Nevertheless, selecting it as a party theme is the best thing you can offer to your baby. Choose the car type depending on your choice; it can be race cars, the most popular Disney cars, or anything as per your liking. To make the cake cutting event visually appealing, place miniatures of your boy's favorite cars/toys alongside the birthday cake. Now, to purchase party supplies like a cap, plates, cups, etc. do your shopping here. For innovative car birthday theme decoration ideas and also for car birthday theme cake varieties have a glimpse into these pages.
2. Chotta Bheem Birthday Party Theme
Here comes an exciting theme for your kid's birthday party – "Chotta Bheem"; Pick this theme and get ready for a lively party. The adventure television series is a big hit among kids and would love to attend the party just for its theme. When it comes to decoration, plenty of options are available, if you wish to buy all essentials like masks, hats, cups, plates, and stickers, check here. You can also purchase the cartoon character balloons separately, which can be hung near the stage. How about conducting games for children and gifting this Chotta Bheem toy to the winner? Have a look and decide. We also have links for inspiring chotta bheme birthday cake ideas and chotta bheem theme decorations.
3. Superhero Birthday Party Theme
Every kid fantasizes about being a superhero. It's indeed a delight to decorate the party hall with your little one's favorite star! Be it Spiderman, Superman, Batman, Captain America, or even a combo of two or more stars and welcome visitants to a Superhero birthday party.
To make the party more fun, before it starts, you can learn about each child's favorite superheroes, and then go to customize superhero pins on GSJJ. You can add their famous quotes, choose pattern and size, and even the shape of the attachment. Then let them role-play, I believe they will be very engaged and have a lot of fun!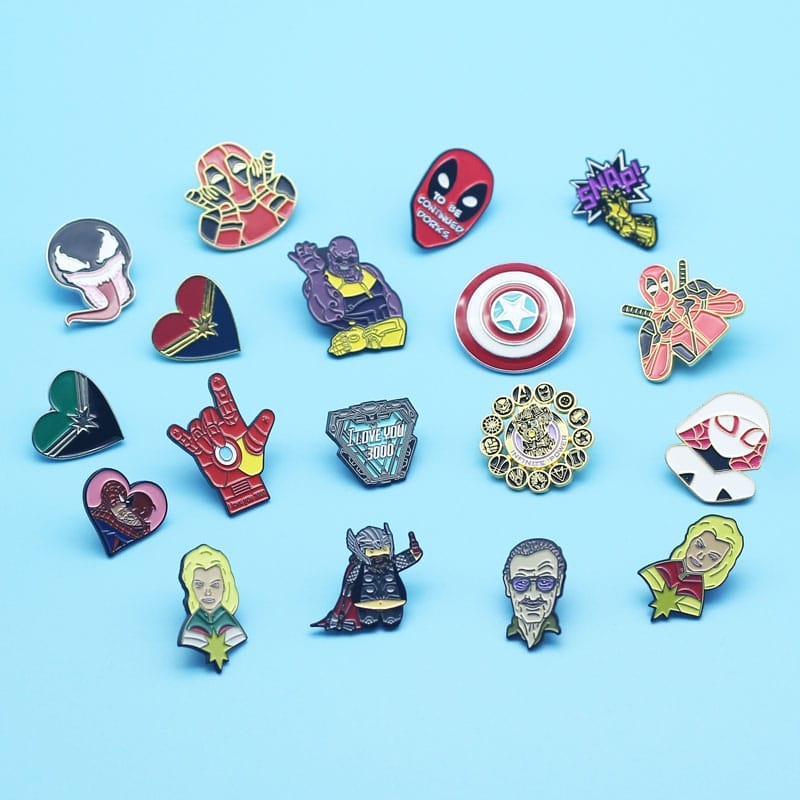 Masks of stars can be distributed to all children along with these eye-catchy return gifts. You may also select appropriate decorations and birthday dress that blends well with the theme. Check here for more innovative Superhero birthday party ideas and superhero birthday cake ideas.
4. Airplane Birthday Party Theme
An airplane is a unique idea that can be adopted as a party theme if your prince loves airplanes. You can make the event exceptionally attractive by ordering party props that gel well with the theme. Captivating airplane Banners and airplane shaped balloons are just a click away. A pilot costume can be selected as your prince's birthday wear, and you can look for more airplane party ideas and airplane theme cake varieties here.
5. Royal Prince Birthday Party Theme
Here's an opportunity to dress your baby like a prince and make him as charming as possible on his special day. This theme is indeed a popular one, and there are ample numbers of choices for decoration. Starting from personalized banners, you can easily shop for all theme related items like wristbands, balloons, golden eye masks, cut-outs stickers by browsing here. Check here to get better ideas on royal prince birthday cakes and royal prince theme ideas. Royal blue can be the best choice for decoration as it enhances the beauty and creates an exciting environment.
6. Toy Story Birthday Party Theme
The well-known 3D Animation film can be the best choice for a birthday party. It's even easier to decorate the room/party hall with the theme-related props as they are easily available in the market. If your son likes toys, go for this theme and make it an enjoyable day for your little one. You can purchase all toy story related balloons here. Have a look here for personalized toy story birthday cake and 'toy story' birthday decorations ideas
[MyAdscodefeed]
7. Lego Birthday Party Theme
Go for a Lego theme if you wish to make your party bright and colorful. The vibrant colors of Lego blocks can be chosen for decorations, balloons, and for snacks too. Make the birthday cake special by lighting candles resembling Lego - isn't that awesome? If you still wish to explore more on lego theme birthday cakes and lego theme party ideas
8. Xbox Birthday Party Theme
The world-famous video game can go as your party theme as it's trendy among kids as well as adults. The best way to make the theme eminent is by choosing an apt outfit for your little boy and the appropriate party supplies. You can also check on how to design your Xbox theme cake and ways to organize your Xbox birthday theme party
9. Football Birthday Party Theme
Games gel well with boys as they love playing all the time. For your son's birthday celebration, select a game that is close to your heart, which can be Football, Basketball, Golf, or any other game of your choice. Once you finalize the game, start planning the rest. We have provided ideas for football theme, while similar ideas can be applied for other themes as well. If you wish to plan an innovative party, check here for more ideas on a football birthday theme. Customized football birthday cakes can be easily ordered online and to give a punch on the decorations get football-shaped balloons.
10. Minions Birthday Party Theme
Minions, the well-known Animation film has a huge fan base all over the world. Following its popularity, its funny characters were made as soft toys, stationery sets, bags, key chains, and more as an attraction to kids. If you decide to go with this theme, we are sure all kids and adults will be mind-blown at the Minions party. Have a look here for minion theme birthday party ideas and select a cake that's loved by the entire family. Though you have numerous options for return gifts, our suggestion would be this kids' all-time favorite minion sketch pen stationery set.
11.Construction Birthday Party Theme
A construction birthday theme can be an idyllic choice for your handsome boy's special event. Make the party hall bright by decorating with unique welcome banner, construction theme-oriented danglers, buntings, balloons, and it will be awesome if you can order a custom construction theme designed cake here. Distribute thank you cards as a token of gratitude along with awesome return gifts such as under construction blowouts, which are sure to excite the kids. Have a look here for more construction birthday theme ideas.
[MyAdscode2]
12. Circus Birthday Party Theme
Imagine a party hall resembling a carnival or circus! Sounds exciting, right? Yes, you can easily implement this idea and make it more joyous by conducting as many games as possible, also gift circus wristbands to all winners. Check out circus birthday party supplies like circus theme wall cut-outs, and clown shaped balloons and circus theme birthday banner. Also, have a look here for more inspiring circus theme party ideas and circus birthday theme cakes. Make the event a joyous, fulfilled one.
13. Harry Potter Birthday Party Theme
The fantasy film Harry Potter is loved by all age groups while making it a party theme can be an excellent idea. You may be wondering about the options available; don't worry, there are plenty of choices. For cakes, you can go for a custom-designed one and check out here for more harry potter theme cake ideas and harry potter part theme as well. Also purchase party supplies like banners, caps, danglers, etc. all in one place by here.
14. Zoo Birthday Party Theme
The Zoo party theme can also be called as Safari Theme or Jungle Theme, or you can even customize it as a Favourite Animal Theme Party. Choose a title as per your liking. Once you decide upon it, move further into other departments like food, gifts, activities, decorations, and so on. For zoo birthday theme cakes, check here. Also, for more innovative ideas and decorations for zoo birthday party theme here. For birthday boy, you can either go for formal attire or get a casual t-shirt with animal pics. Get these jungle masks for all children who attend the party as they look so pretty and colorful, also, go for animal-headed balloons and hang them in your party wherever possible.
15. Space Birthday Party Theme
Are you looking for an exceptional theme? Here you go! Invite your friends and family for a "Space Party." Arrange the event in such a way as it becomes a memorable one to all your guests. Select invitations with space/rocket image and go with the same images for balloons and other party props as well. Get rocket shape toppers and pin them on top of snacks or starters and to get some inspiring ideas here on space party theme cakes and space birthday party decorations.
16. Robot Birthday Party Theme
Yet another interesting theme which can be selected for your little boy's birthday party is Robot Theme, and the theme is sure to trigger interest and curiosity among invitees. Though the term is ubiquitous Robots are not seen everywhere; make your men wear robot dresses while serving the guests, or else you can also go for robot mannequins if it suits your budget. Get more props in accordance with the theme; grab some robot shaped balloons to hang on the party, and for kids, don't forget to gift fancy robot eraser. Also, check out robot theme based cake and 'robot theme' birthday decoration ideas.
17. Big Hero 6 Birthday Party Theme
There is a huge fan base for the popular 3D movie Big Hero 6, and if you too are a fan, select the theme, and we'll give you excellent ideas for party planning. Cakes and decorations can be done around the popular characters Baymax and Hiro. Both white and red colored balloons go well with the theme. Get a personalized big hero 6 cake and check here if you wish to seek more big hero 6 party ideas, and how about gifting Disney Big Hero 6 self-inking stamps to all guests? Wouldn't that be something awesome?
18. Winnie the Pooh Birthday Party Theme
It's no wonder the cute looking teddy is all-time favorite of many kids and adults. The fictional character is prevalent and indeed can be selected as your little one's party theme. In case you wish to order all items like danglers, hats, welcome banner, and invitations in one place, you can check here. Wouldn't it be awesome to distribute stationery sets to all kids in Winnie the Pooh pencil pouches? For more information, you can check this space for Pooh theme ideas and this one for cakes.
19. Underwater Birthday Party Theme
The underwater theme can be the best choice for your son as you can plan the entire party in a blue shade. Get blue formals for your boy as it mends well with the theme, hang balloons, and swirls of sea creatures all over the party hall or home as it makes the theme livelier. Check out here for the underwater theme cake and underwater theme setups,
20. ABC Birthday Party Theme
Have you ever imagined a party with an ABC theme? Of course, it sounds thrilling and exciting. No doubt, alphabets are loved by kids, and by selecting this theme, you are sure to make all kids go wow. To make the party attractive, you might have to select the apt party props. Check here for ABC theme Party Ideas; numerous innovative ideas are mentioned which are easy to implement. Check out a variety of ABC theme cake designs available here. You can also make the day special to all guests by offering an amazing return gift like a book, toy, or the write and wipe activity which can be easily ordered online.
21. Kung Fu Panda Birthday Party Theme
The adorable chubby Panda has won the hearts of millions, and if your son is familiar with pandas, select this one as his first-year birthday party theme and give him a pleasant surprise. Try some vibrant colors like yellow and orange for party decorations as it brightens up the place, go with the same combo for your baby's birthday costume as well.  Learn more on Kung Fu Panda themes and check here for cake ideas. Buy party accessories like eye masks, plates, paper cups, swirls, and bunting. If you wish to excite your guests, present them with this Panda key chains, which are sure to fit your budget.
[MyAdscode]
22. Angry Birds Birthday Party Theme
The famous Angry Birds movie can become the best choice for a birthday theme party as its lovers are scattered all around the world. We can also get all party supplies easily online, in case you can order an angry birds banner here and proceed. Look out here for the angry birds birthday theme cake and more research on an angry birds birthday theme.  How will a party complete without return gifts? Here you go, follow this link to order cute angry bird candles.
23. Mickey Mouse Birthday Party Theme
Go for Mickey Mouse party and excite your guests! The ever-charming Disney cartoon character is sure to impress your guests with its cute smile. You can get a suitable costume for your boy or may go with casuals as per your wish. Decorate your home or party hall with adorable Mickey Mouse balloons and go for toppers to place on cupcakes and other snacks/starters which you order. Check here for more ideas on mickey mouse theme and mickey mouse theme birthday cake.
24. Doraemon Birthday Party Theme
Plan a Doraemon party if your baby loves the character, and just like all other themes, we help you with all the necessary items as you can plan the party effortlessly. It would be lovely if you can distribute party caps with the funny character to all guests as they would love to wear them, for decorations make sure to tie Doraemon balloons to brighten up the place. Check here for inspiring ideas on Doraemon theme cake and explore here more on the Doraemon theme.
25. Cricket Birthday Party Theme
How about planning the birthday theme around the world-famous game Cricket? As we are well aware, the game is loved by boys; nevertheless, to say bat and ball are always the favorite of boys. This eye-catchy theme can also be customized around your favorite cricketer by ordering a cake with your best-loved player's photo. Check out an innovative approach to snacks and more ideas on this cricket birthday party theme here. You can order a cricket based theme cake here. Purchasing party supplies too is not a tedious task; from invitations to welcome banners, all accessories, including hats, buntings, and balloons, can be ordered in bulk .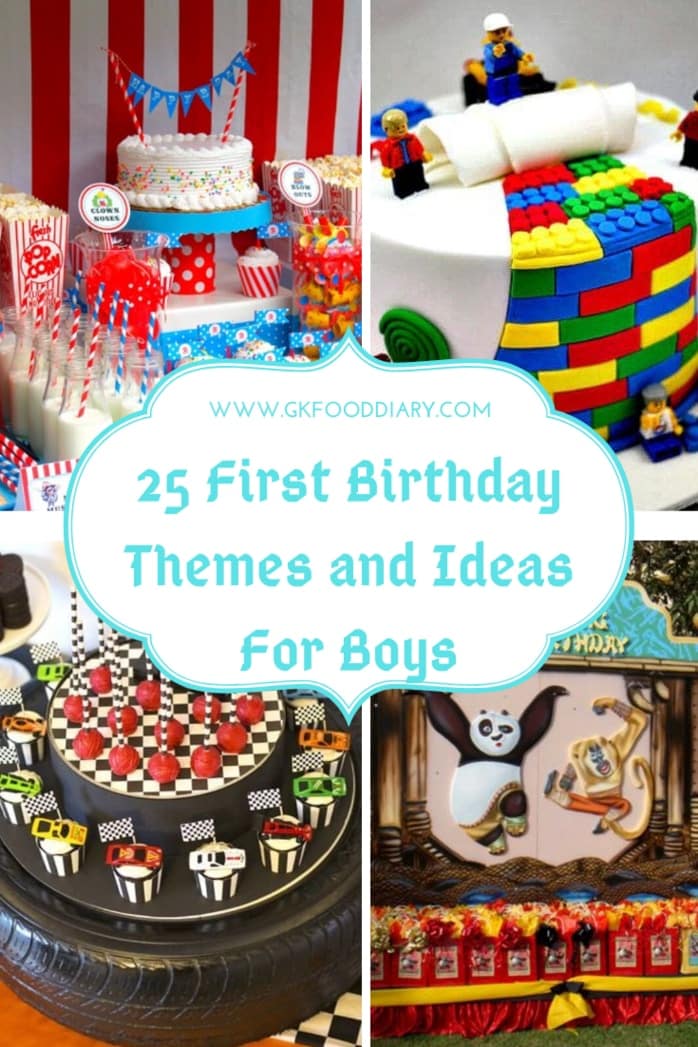 Author bio:
Viji, a freelance writer who loves to write articles on various domains. She worked as a developer for a couple of years, later moved to content writing as she had a strong passion for the same.