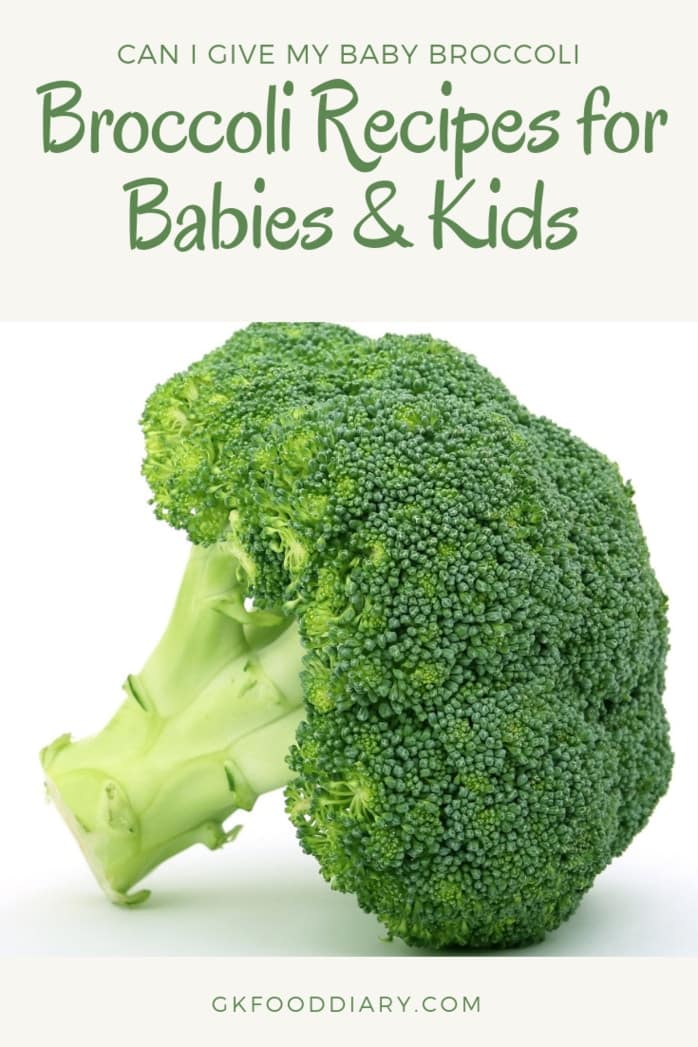 Broccoli is a nutrition-rich vegetable, loaded with vitamins and minerals. Including broccoli in children's regular diet ensures proper growth and development.  But unfortunately, many kids are not big fans of broccoli, so here are some delicious recipes to incorporate in your kid's diet. Read further to know about the nutritional benefits of Broccoli, how and when to introduce Broccoli to baby etc.
When can I introduce Broccoli to my baby?
You can introduce Broccoli to your baby when he/she completes eight months. Broccoli is not a great first food for babies as it might cause gas and indigestion. So always ensure to feed broccoli to your baby in moderation.
When you start broccoli to your baby, begin with plain broccoli puree. Gradually you can combine other vegetables or offer as broccoli soup, broccoli khichdi, etc. You can also give steamed broccoli florets like finger food to your baby from 8 months.
How to select and store Broccoli for Baby Food
Select broccoli with a uniform bright green color, stalks with compact heads, without loose florets, and no yellowing.
Store the broccoli in the refrigerator for up to 4-5 days. Don't wash the broccoli before storing it in the fridge.
Always wash the broccoli, cut into small florets and steam cook the broccoli for 5-7 minutes for baby food.
Nutrients in Broccoli
Here is the nutrition information of  ½ cup of cooked broccoli (78 g)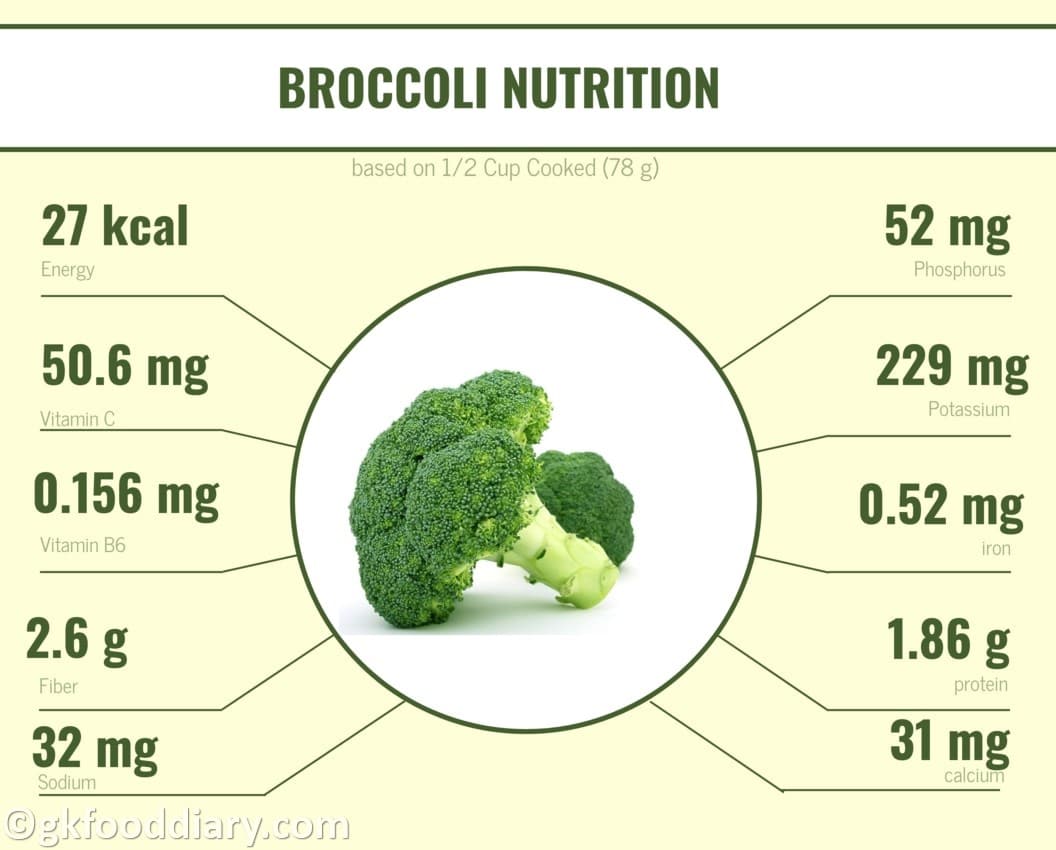 Health Benefits of Broccoli for Babies and Toddlers
Broccoli has a high amount of calcium, which supports bone and teeth development in babies and kids.
Vitamin C in broccoli acts as an antioxidant and helps build up your child's immune system.
It is rich in Omega 3, which reduces inflammation and allergic reaction in children.
Broccoli has a significant amount of soluble fiber, which prevents constipation in kids.
Protein and iron in broccoli help fighting anemia in children.
Vitamin K in broccoli improves memory in growing kids.
Broccoli Recipes for Babies, Toddlers, and Kids
Do try all these nutritious broccoli baby food Indian recipes:)