8 Broken Wheat Dalia Recipes for Babies Toddlers, and Kids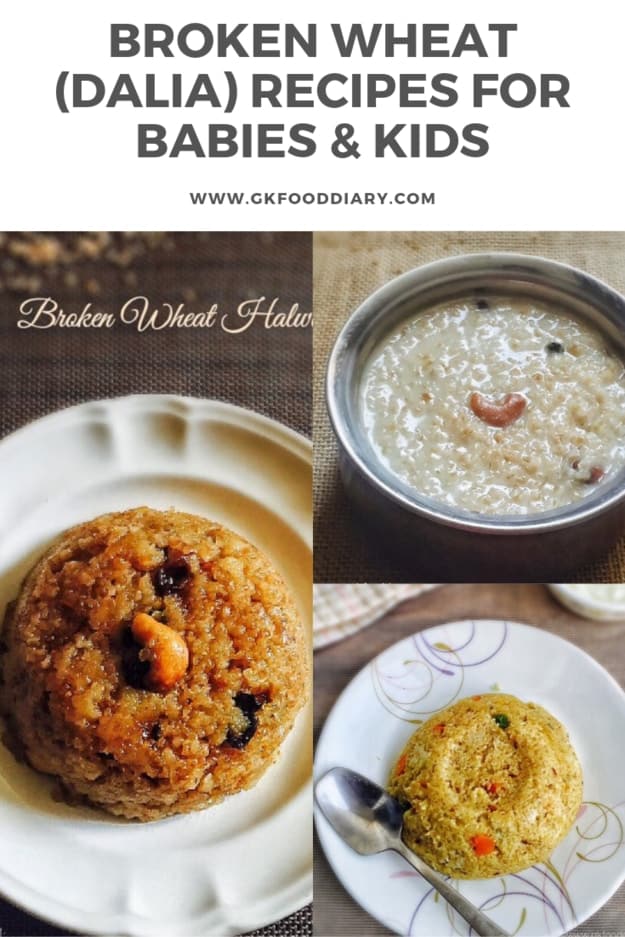 Here are some recipes to include cracked wheat or dalia in your child's diet.
Broken wheat porridge is the best choice when you introduce cracked wheat to your baby. It is a filling food for babies and keeps them satisfied for long hours. Add cows milk to this porridge after your baby completes one year.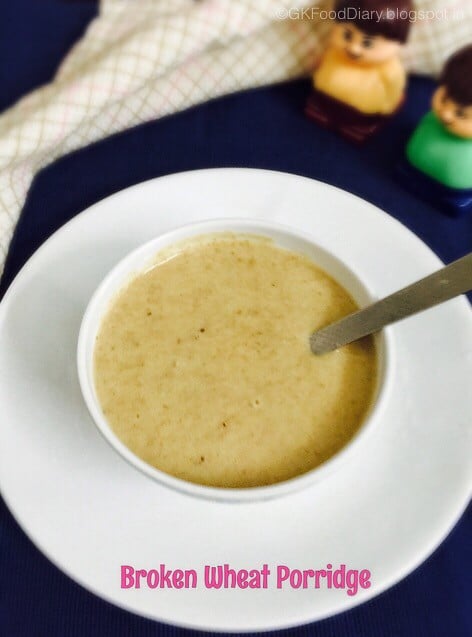 Dalia Kheer is a healthy dessert made with broken wheat, nuts, and coconut milk!  Do try this broken wheat kheer a try and am sure your little one & the whole family will like it!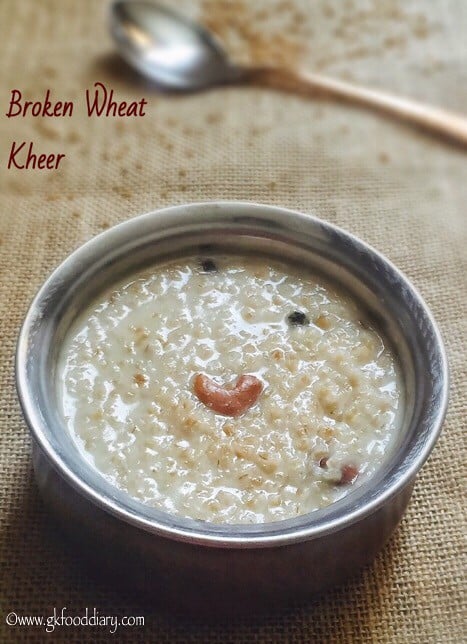 Daliyakhichdi is healthy, wholesome, and comforting food for babies and kids. It's a quick fix meal that can be served for breakfast or dinner.

Instant dalia khichdi mix comes handy, useful during travels and whenever you want to make instant dalia Khichdi recipe for babies. Introduce this mix to your baby after introducing dalia and moong dal separate.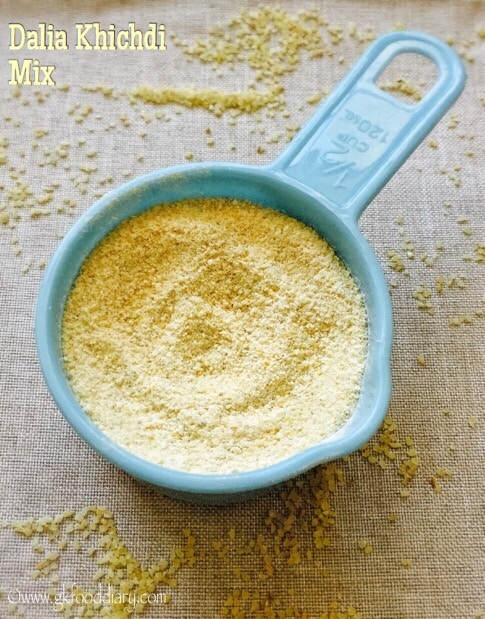 Quick dalia or broken wheat khichdi recipe for babies using homemade Dalia khichdi mix! It is beneficial during travel if you want to give homemade food to your baby. Dalia Khichdi tastes bland without salt, hence add vegetable purees to this khichdi to make it more wholesome, healthy and tasty!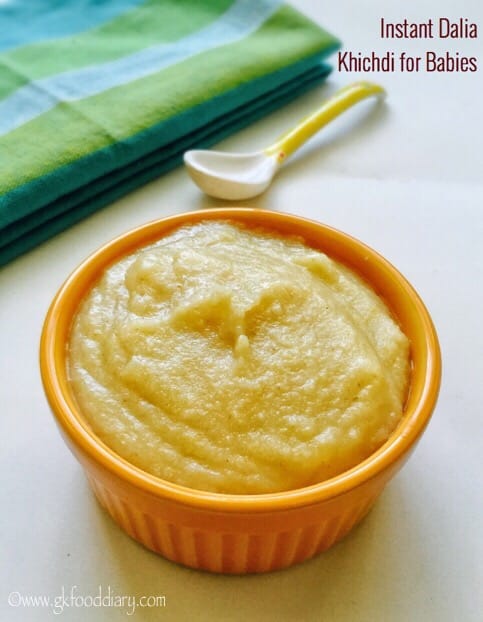 Sweet Dalia /Sweet broken wheat upma /Gur Ka Dalia is a healthy nutritious breakfast for toddlers, kids, and the whole family. This sweet dalia is loaded with fiber, proteins, and iron, hence its perfect for growing kids!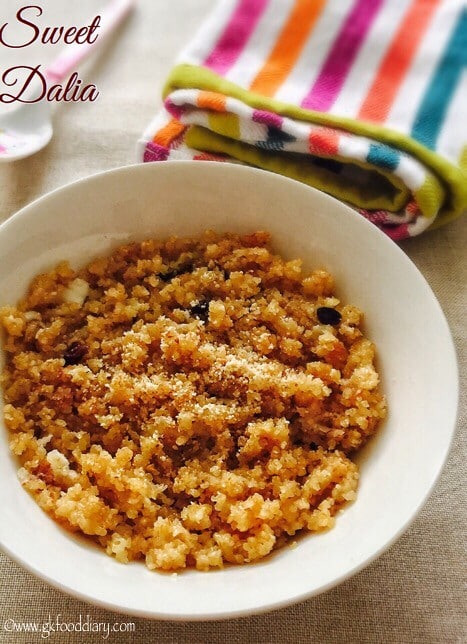 Healthy dessert with Broken wheat, apple, and ghee! It tastes so good that your baby will love it for the soft texture!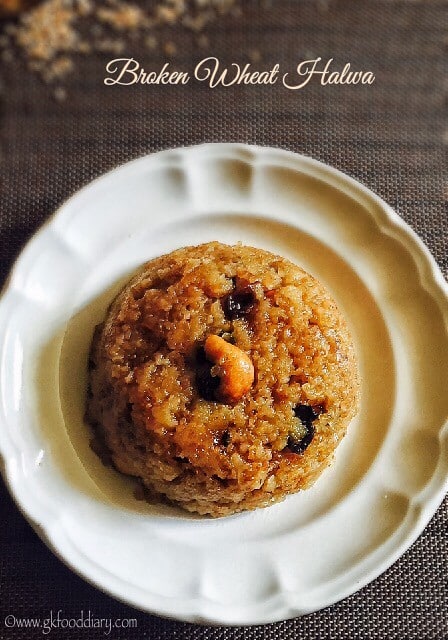 This cracked wheat milk porridge is a creamy porridge which is prepared by soaking and extracting milk. It is a husk free method; it tastes different and good variation to the usual porridge's.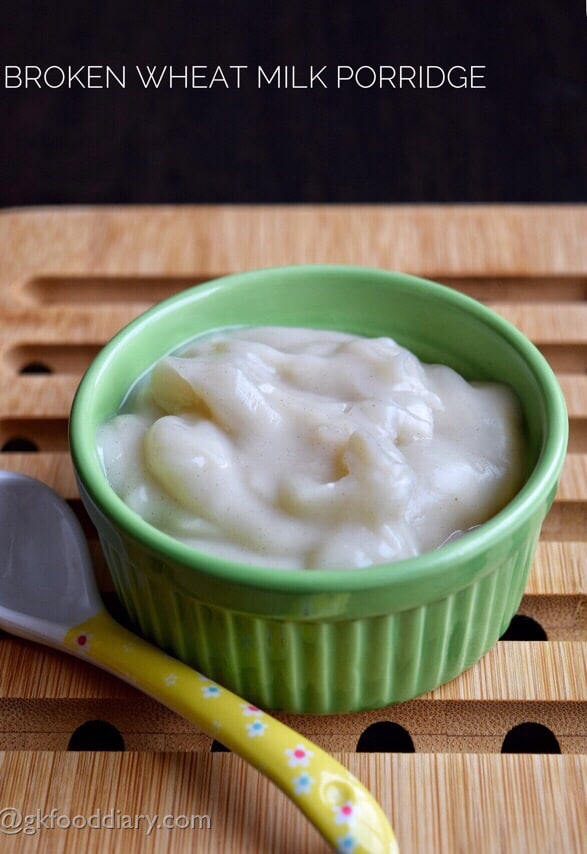 Do try to include broken wheat in your weekly menu for the benefit of your baby and family 🙂
You may also like: