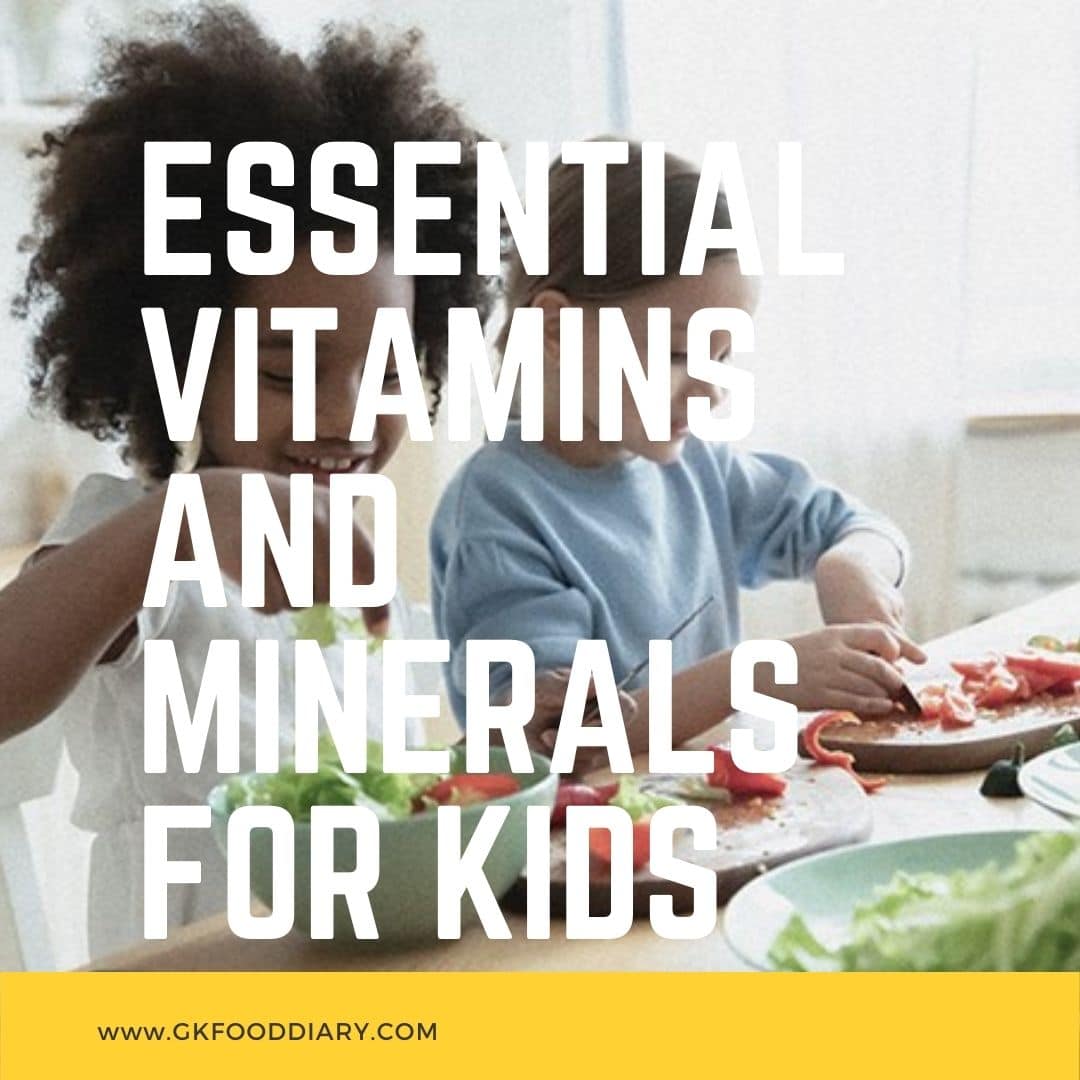 Did you know that the average child takes more than 30 vitamins minerals and enzymes? Not only that, but kids also need more vitamins than adults do.
That said, for parents, finding the best nutrition for their kids is often a daunting task. Thankfully, there is now a lot of evidence about what vitamins are essential for children, but wondering how can you find out which ones are the most important? Well, this article will guide you on which food items are useful in terms of getting essential vitamins for your kids!
Which Vitamins and Minerals are Essential for Kids?
Kids need to be given a balanced diet to stay healthy. In addition, they require the intake of certain vitamins that are important for their development and growth. The most vital vitamins and minerals for children include vitamin B, D, K, iron, zinc, and calcium. Other vitamins that a child needs include vitamin A, vitamin C, vitamin E, and vitamin B7.
How to Get Required Minerals and Vitamins for your Kids?
In this blog post, I'll outline the food items that are rich in certain vitamins and minerals. So let's see which food items can keep your kids healthy and provide the required vitamins and minerals to their bodies.
Vitamin D Rich Foods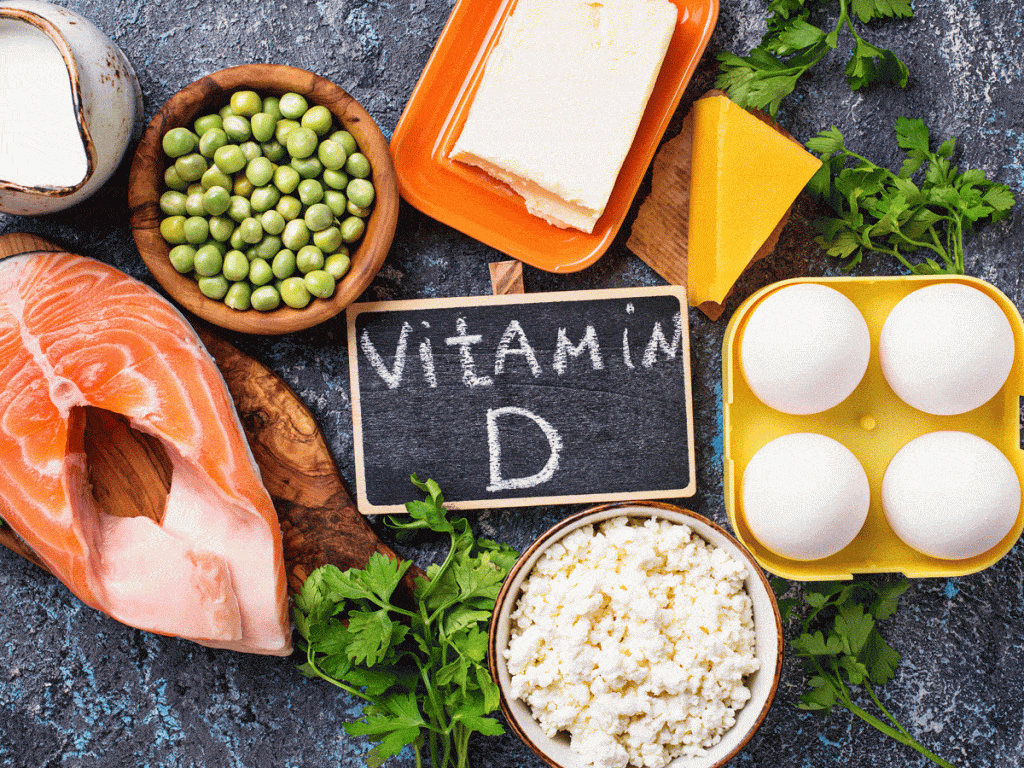 Vitamin D is a fat-soluble vitamin that is found in fish, milk, and eggs. This vitamin is important for the growth of bones and teeth, for proper development of your immune system, and for promoting a good mood.
When you're looking for vitamin D rich foods, your first stop should be the skin itself, which is naturally exposed to the sun. This makes a great place to look for vitamin D, but it's not the only one. You can also get it from milk and fortified orange juice. Vitamin D is essential for good health, and many people are deficient. In fact, 40% of people in the United States are Vitamin D deficient. If you're interested in more vitamin D rich foods, try salmon, cod, sardines, mackerel, herring, and eggs.
Vitamin K Rich Foods
If you can't find vitamin K in your grocery store, look at the foods you already eat. You may be surprised to find that many foods contain some form of vitamin K. Here are some examples: beans, broccoli, leafy greens, cabbage, cauliflower, citrus fruits and oranges, carrots, spinach, tomatoes, and zucchini.
Vitamins like K are called micro-nutrients because they are essential for our body, but we can get plenty of them from our diet alone. However, some foods contain high levels of vitamin K. Leafy greens, fish, cheese, and eggs are all high in vitamin K. Beans also contain vitamin K, but most of it is lost during processing.
Calcium-Rich Foods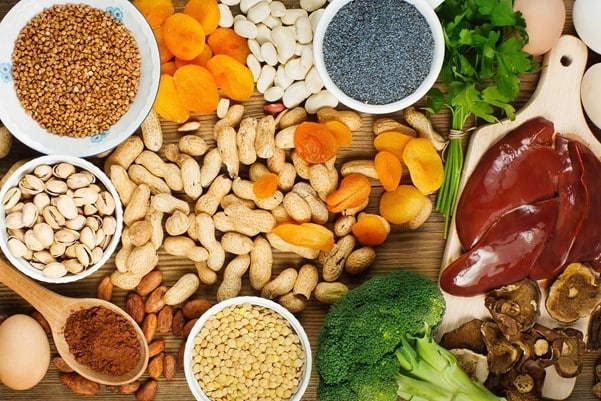 A lot of people don't realize how important it is to consume calcium-rich foods to stay healthy. The National Institute of Health (NIH) recommends that adults between the ages of 19 and 70 consume 1,200 mg of calcium daily. So if you're over the age of 70, start with 1,200 mg. If you're under the age of 19, start with 500 mg. So for kids, they must at least have 300mg to 500mg of calcium intake every day! 
Did you know that dairy products are a rich source of this important mineral? Milk, cheese, yogurt, and ice cream are all good sources of calcium. Other high-calcium foods include legumes, broccoli, cabbage, kale, beans, sardines, salmon, and oysters. Also, High Calcium Indian foods like Ragi(Finger Millet), Bajira(Pearl Millet) & Sesame seeds
Iron-Rich Foods
The first thing you need to know about iron is that it's a mineral found in many different foods, including meat, fish, milk, vegetables, and fruit. The second thing you need to know is that there's a difference between the two types of iron: iron and heme.
Heme iron is found in animal products, whereas non-heme iron is found in plant foods. Heme iron is more easily absorbed, and the body uses it first. Non-heme iron takes a little longer to absorb, but it's what the body will use if the other type isn't enough. To be iron-rich, a food must contain at least 10 mg of iron per 100 grams of the food.

For More Iron-rich foods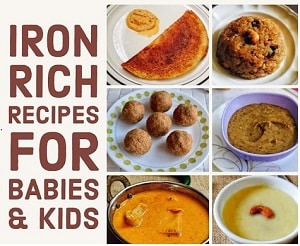 Vitamin C Rich Foods
When it comes to vitamin C, citrus fruits are the king of all foods, right? Not really. A recent study found that people can get more than their daily requirement for vitamin C from other, less well-known foods.
Researchers say that consuming spinach and broccoli, and even some dark-green vegetables, can meet the needs of most people. Other surprising vitamin-C-rich foods include mushrooms, potatoes, papaya, and tomatoes. And remember, if you are eating plenty of citrus fruits, you won't need to worry about missing out on vitamin C.
Also check Can give my baby gooseberry/amla ?
Zinc Rich Foods
Foods rich in zinc are foods that can help to build immunity, strengthen the immune system, and keep infections from spreading.
These include dark-green vegetables such as broccoli, kale, spinach, and collard greens, as well as beans, legumes, nuts, whole grains, dairy products, and seafood. Foods that contain moderate amounts of zinc include fish, red meat, poultry, dried fruit, sunflower seeds, and peanuts.
Biotin (B7) Rich Foods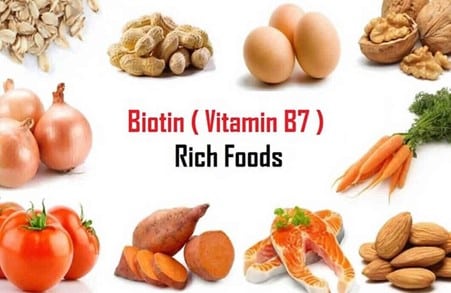 Biotin is the form of Vitamin B7 that is used to make sure our hair, skin and nails grow strong. The most common form of biotin is called L-biotin. L-Biotin is often found in meat products and is also added to cereals, nuts, and bread.
Biotin is naturally present in eggs, fish, and vegetables, but most people don't get enough of it from these sources. Biotin is a fat-soluble vitamin that helps the body break down fats into usable energy.
Closing Thoughts!
So overall, you need to keep the diet neutral and doesn't go the extra mile to try too much. Just get the basics right with regular food items every day and your kids will not be short of any vitamin or minerals in their bodies! Hope you found the information valuable!
Author Bio:
Keta Shah is a content marketer at GeniusGeeks.com and she's a foodie too! She is well aware of what she consumes at the end of the day - taking care of all required vitamins and minerals that are included in her diet! She's often found having fun with friends while not blogging about food and tech!