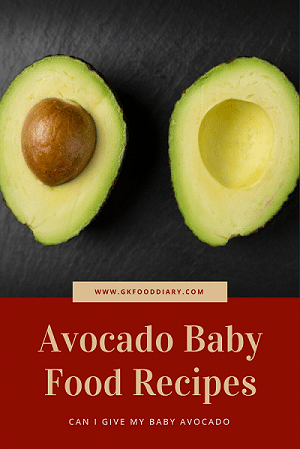 Avocados are often referred to as nature's perfect food as its full of vitamins, minerals, healthy fats, fiber, and many other nutrients!  The good fat in avocados is especially suitable for the baby's brain and overall development. Avocado has a unique taste, excellent flavor, and has many uses in cooking, snacking, and baking! It is known as "butter fruit" in parts of India.
Here are some ways to include avocados in your child's diet with more information about the health benefits of avocados, how and when to introduce avocado to baby etc.
When can I introduce Avocado to my baby?
Avocado makes excellent first food for babies because of its green deliciousness and creamy texture. It can be given to babies from 6 months. No need to cook the avocados for baby food, remove the outer layer, seed and use the meat inside.
Start with plain avocado puree when you introduce avocado to your baby. Once your baby is doing good with it, you can combine with other fruits like banana, mango, apple, pear, yogurt/curd, etc. After eight months you can include sliced ripe avocados/avocado salad as finger food to babies.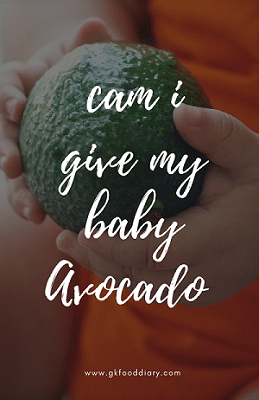 How to select and store Avocado for Baby Food
Choose avocados that are firm, dark green, and with fewer indentations.
A ripe avocado yields out when pressed gently. Consume the ripe Avocados within a day or two. Place it in the refrigerator to slow the ripening process if not using immediately.
If the avocados don't yield to gentle pressure, it firm and unripe. Unripe avocados can take four to five days to ripen at room temperature.
How to tell an Avocado is ripe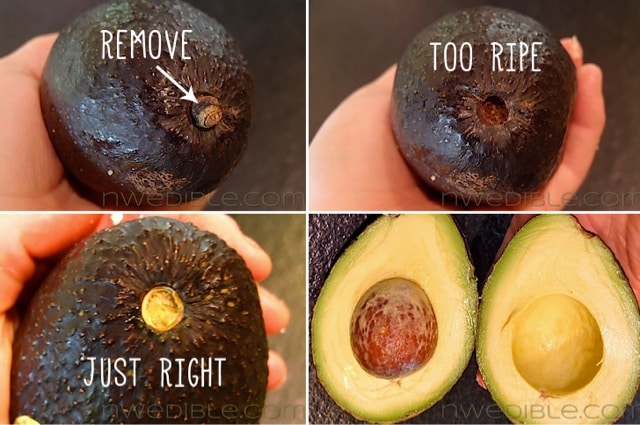 Picture Courtesy: handimania
You can do a stem test, pull off the stem after purchasing an avocado. Pull off the stem. If the stem doesn't pull off quickly, avocado is not ripe yet. You should wait for a few days to do the test.
If the stem comes quickly and the color underneath is bright green, it is perfectly ripe and ready to use. If the color beneath is brown, it's overripe and doesn't taste good.
Nutrients in Avocado 
Here is nutrition information of one sliced avocado (146 g)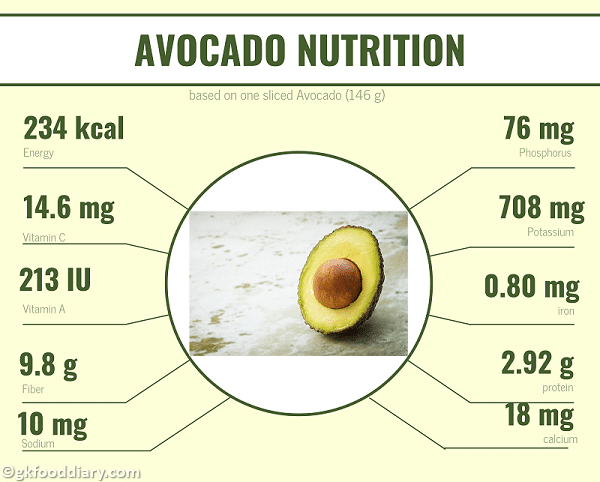 * Source - USDA
Health Benefits of Avocado for Babies and Toddlers
Avocados are an excellent source of healthy fats. It helps your child's body absorb nutrients more easily from other plant foods.
Antioxidants in avocado are suitable for the baby's eye health.
Vitamin C in avocados protects the baby's body tissue from damage, which results in healthy skin and hair.
Avocado contains more protein, which is suitable for vegetarian kids.
The high potassium levels found in avocados are useful for regulating your baby's muscle growth.
Avocados have the right amount of calcium and protein. That helps to build & maintain healthy bones and teeth in children.
The fiber content in avocados helps to develop the digestion system and prevents constipation in babies and kids.
Avocado supports heart health because of its folic-acid content.
Avocado Recipes for Baby & Toddler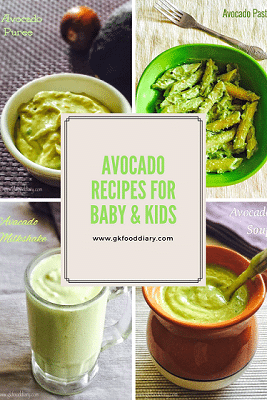 Avocado Puree is the best way to introduce avocado to the baby. Some babies don't like the bland taste of avocado as it has a mild flavor. Combine it with apples, bananas, or mangoes to enhance the taste. Choose ripe avocados for making this avocado puree!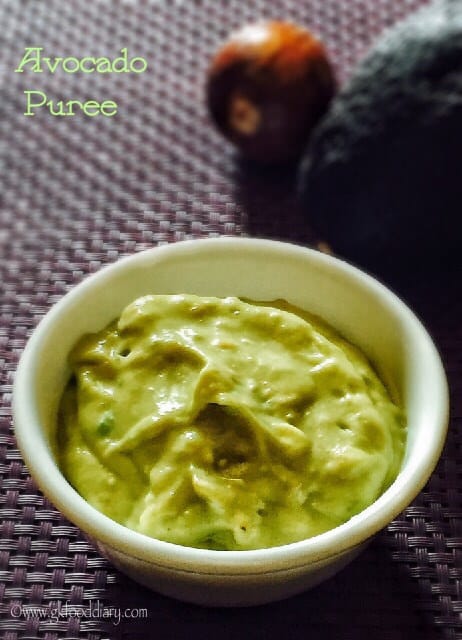 Smooth, creamy, and healthy soup with avocados, onion, and little spices. The creamy soup is sure a winner with babies!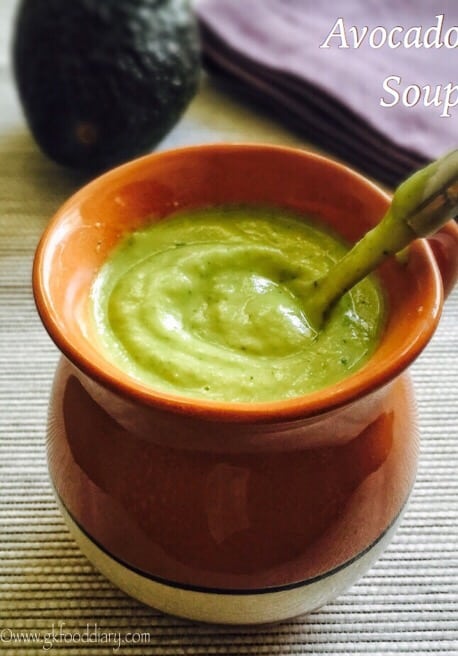 A quick healthy salad recipe made with avocados and mangoes. As avocados are bland in taste, combining it with mangoes gives a great taste:) This avocado mango salad is excellent finger food for babies to encourage their self-eating skills!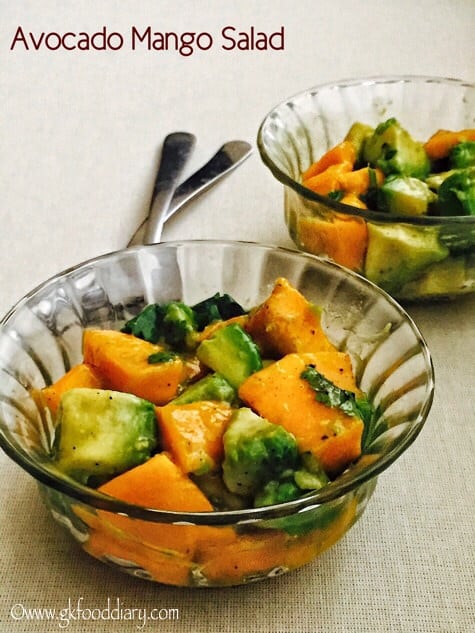 Pasta cooked and tossed in avocado sauce, a great healthy meal for babies, toddlers, and kids. Pasta is a highly nutritious food, when it's combined with avocados makes it more healthy and delicious treat for babies, toddlers, and kids. This creamy avocado pasta can be given to babies after introducing pasta and avocado separate.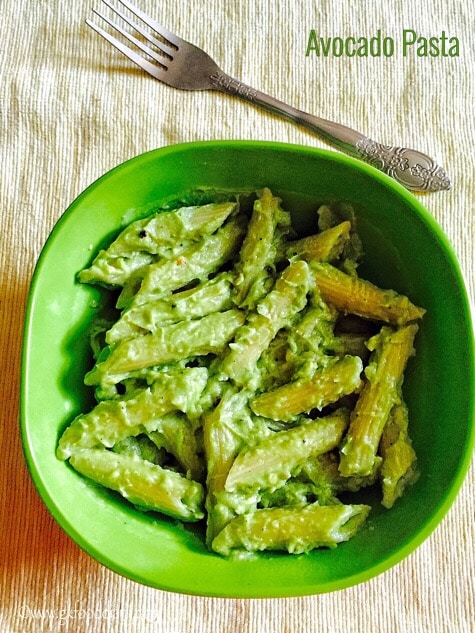 Easy and healthy sandwich with wholewheat bread and avocado for toddlers/kids. It is not only easy to make but also tastes yummy. Even avocado haters would love this creamy avocado sandwich.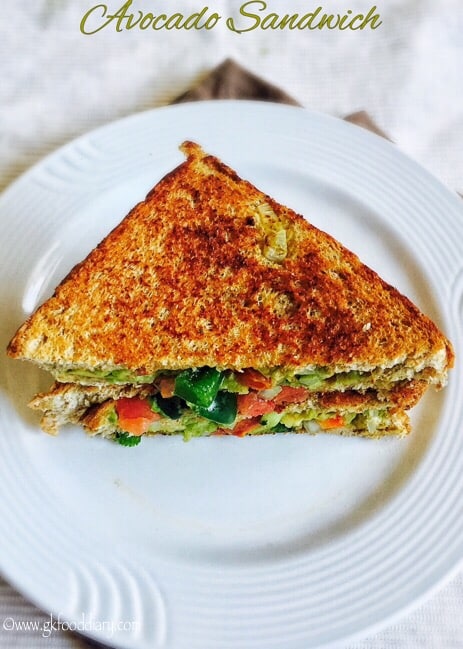 Creamy milkshake with avocado, banana, and milk! This avocado milkshake is one of the best ways for kids to eat avocados. Some kids don't like the taste of avocado as it has a mild flavor. Combining it with bananas or mangoes enhances its taste.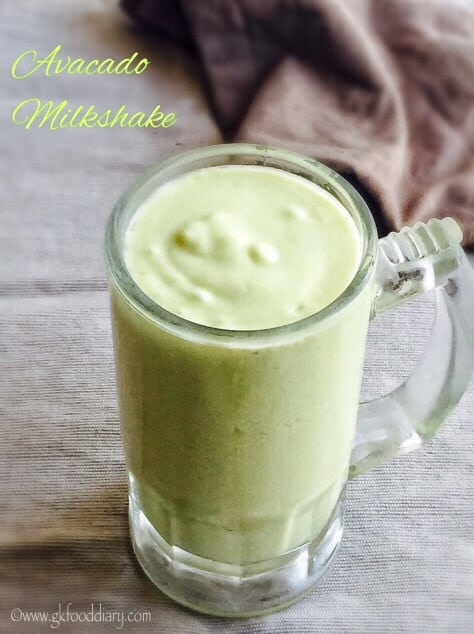 Chocolate pudding recipe with avocados and bananas. It is a tasty dessert for kids. The pudding is made without eggs and chia seeds as an egg replacement!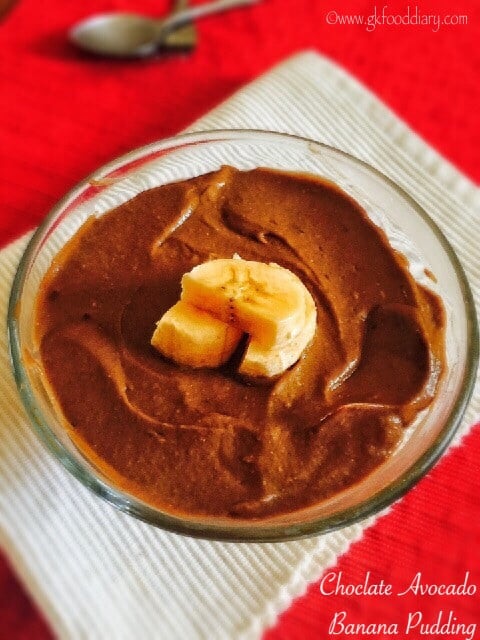 Indeed, avocado is an exotic fruit for babies and kids!