Jump to: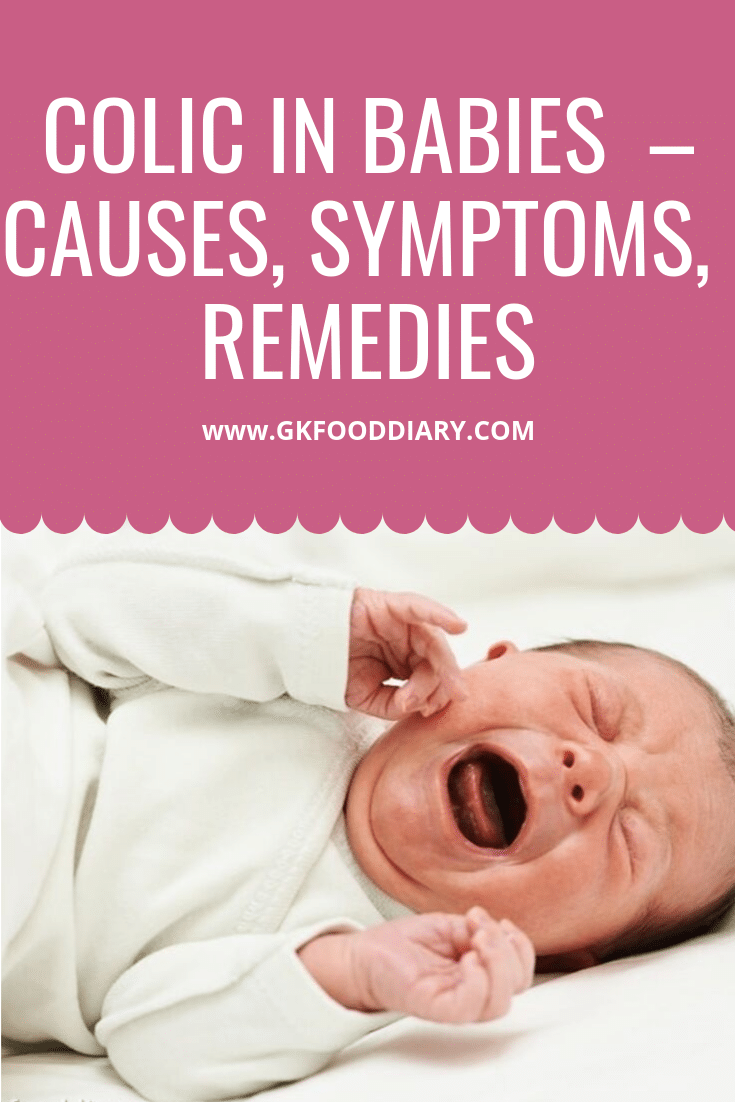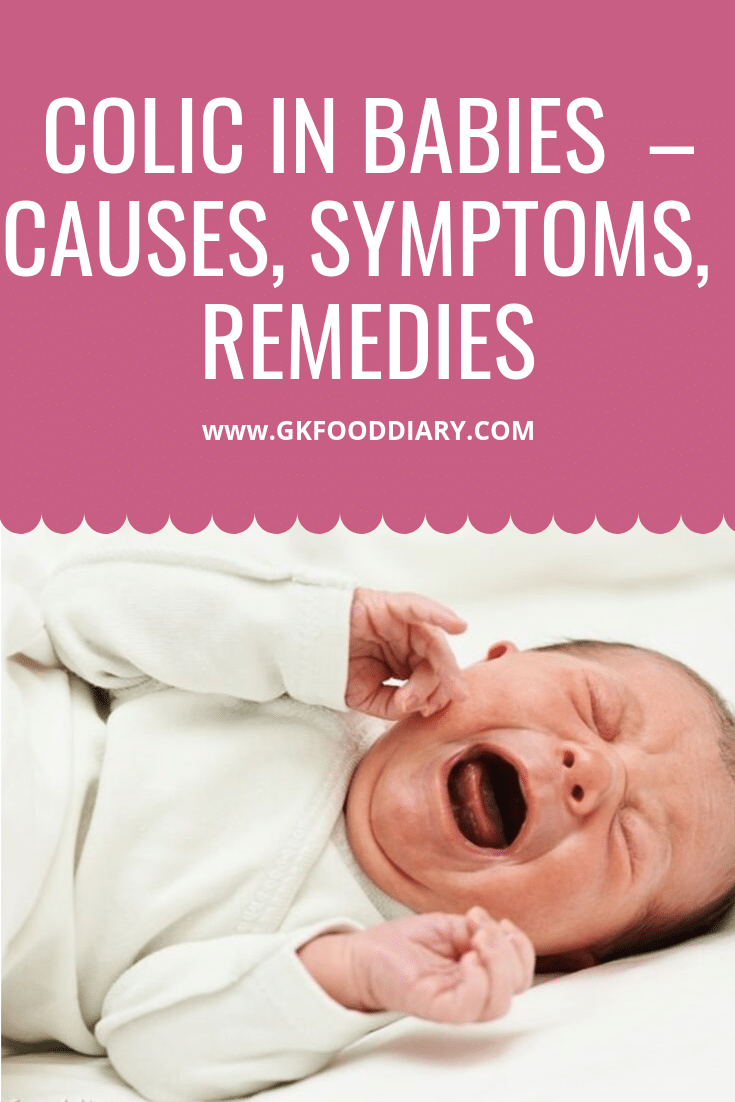 Colic is one thing that every new parent fear. It can make your usually calm, happy newborn seem like someone stole them and gave them a personality transplant when they take to fits of crying and clenching their fists for no good reason. If you're the parent of a baby with colic, know you're not alone: it's believed that one-quarter of all babies have the condition. In this article, we bring some tips for handling colic in babies.
What is Colic?
What makes colic so frustrating is that its exact causes are unknown and can occur without reasonable explanation. If your baby is fed, has a clean diaper, and isn't sick yet becomes inconsolably cry for hours, that can be defined as colic.
Signs Of Colic in Babies
Pediatricians generally define colic by the "rule of three."
Baby cries for at least three hours
The crying bouts occur at least three days a week
The crying episodes occur at the frequency above for at least three weeks
Should I take my baby to the doctor?
Yes. You should take a colicky baby to a doctor to rule out any underlying medical conditions that may be causing the crying. If you find any of the following symptoms in infants and kids, Make an appointment immediately if the baby
seems inconsolable, crying turns to scream for 3-4 hours
vomiting after every feed
fever
blood in the vomit or stool
less wet nappies than usual
Can breastfeeding mom's diet or formula milk cause colic in babies?
Occasionally baby does cry because of the breastfeeding mom's diet or an allergy to formula milk. Discuss with your doctor about the food allergies running in the family. The doctor may suggest you eliminate a food item in your diet if you are breastfeeding or change the formula milk brand if you are formula feeding. Often cow's milk, milk products, garlic, onion, or gas-causing vegetables like cabbage, broccoli, cauliflower, etc., can cause colic in babies if the mother eats them.
Avoid the prime food suspects for a few days, and if the colic in the baby reduces significantly, then possibly, it may be the cause. To conclude the suspect, reintroduce one food at a time a few weeks later and see if colic resumes. Check with your doctor and remove the food item from your diet that makes your baby colicky.
10 Tips to Soothe a Colicky Baby 
The excellent news is colic doesn't last forever. It begins to subside when babies are about 10 to 12 weeks old and are usually gone for good after three months. In the meantime, try a few tactics to help soothe your baby and sanity. Try the following tips the next time your baby turns on the waterworks for no reason.
1. Reduce Their Stimulation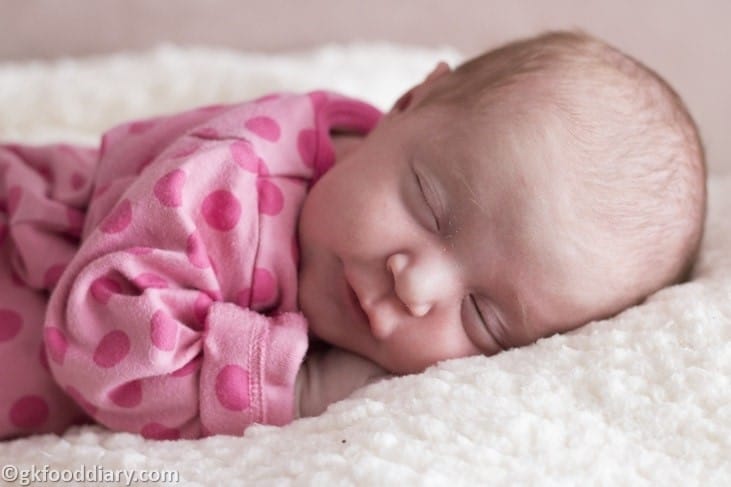 One theory about colic is that it's a baby's response to overstimulated senses. We're all born with a natural ability to filter out background noises, but this goes away after about a month, which may explain why babies with colic tend to develop it between four and six weeks old. Our bodies get used to the stimulation again after a time.
Try to create a quiet home environment for your baby and limit visual and sound distractions. You may also want to invest in a white noise machine miming the baby's filter mechanism. A white noise machine dampens background noises to help your baby fall and stay asleep.
2. Burp the baby
Some pediatricians theorize that colic comes from digestive gas that can come on suddenly and cause severe stomach pain. You may want to try holding your baby upright against your shoulder and gently patting their back until they burp, or place their stomach side down across your lap and do the same. You can gently rub the baby's belly in a clockwise direction (the natural inclination of intestinal movement.)
Switching a baby's formula may also help, as some babies are more sensitive to specific proteins in the formula than others. If you breastfeed, avoid cruciferous foods such as broccoli and cabbage that can cause gas.
3. Take Them For a Drive

Some babies are soothed by the gentle motion of riding in a car and may even fall asleep. You may want to try taking the baby for a cruise around the neighborhood the next time colic comes on.
4. Attend to Them

Although some parenting advice says that parents should not run to their baby every time it cries, for babies with colic, it can be beneficial. Just holding and trying to soothe your baby by saying "shhh" repeatedly can have a positive effect.
5. Warm Bath

A warm bath may give baby relaxation and help to ease colic. Do it only if your baby likes to take a shower. Don't force the baby if the baby cries more while bathing.
6. HOLD THEM UPRIGHT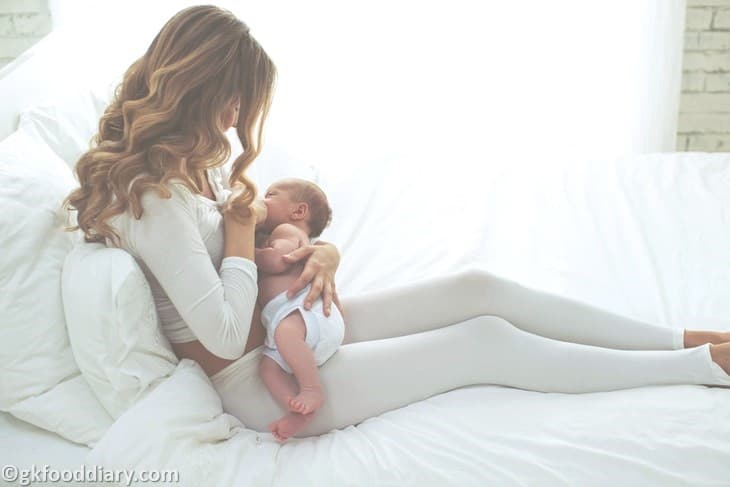 If you have a fussy baby who refuses to settle down, holding them upright will help. Experts recommend keeping your baby for 30 minutes post-feeding them and, if possible, even letting them sleep in that position.
7. You Can Survive The Colic Phase

Although it can be very stressful and require a lot of patience, know that your baby's colicky spells will pass. Colic isn't a reflection of your parenting skills or anything you think you may be doing wrong, nor is it a sign of an unhealthy baby. You should also try all the above tips until you find one that works the best to help calm your baby.
Traditional remedies for colic
There is no proof that conventional treatments are a sure cure for a baby's colic and won't work for some babies. But each baby is different; what works for one may not work for others. So try the remedies one at a time after discussing them with your baby's doctor and see which works best for your child.
8. Applying asafoetida/hing

Asafoetida/Hing is an old Indian remedy to relieve colic in babies. Take a pinch of good quality asafoetida/Hing, apply around the outer rim of the baby's belly button(not inside the navel), and gently massage.  Before trying this, ensure your baby's umbilical stump has fallen off to avoid the risk of infection.
9. MASSAGE YOUR BABY with mustard oil

Mustard oil massage is an excellent home remedy for colic. But do consult with your child's doctor before trying this on your baby, as it may cause skin infection if the baby has sensitive or dry skin! Place your baby on her back, take a few drops of warm mustard oil in your hand, and gently apply around the outer rim of the navel area, chest, and feet. Gently massage your baby with your hand in a clockwise direction.
10. Drink Cumin or Ajwain Water if you are Breastfeeding Mom 
A breastfeeding mom can resort to homemade cumin or ajwain water whenever tummy trouble arises in small babies. It is every Indian grandmother's advice and a safe home remedy to get relief from colic symptoms in babies.
Additional Tips to soothe colic in Babies
Try rhythmic rocking in your arms or a cradle.
Walk on the floor with a baby in your arms.
Swaddling is very comforting to some young babies.
Laying your baby on the hands helps calm the baby for some time.
Sing lullabies or your baby's favorite song repeatedly if your baby likes singing.
Take a break during your baby's crying time, and get your relatives to help or even paid help if you can afford it.
Do you have other tips for colic in babies to share with us? Feel free to comment below.
Important Note:
The information provided here is guidelines and doesn't replace medical advice. Visit the doctor if symptoms persist for a prolonged time.
Every child is different, and what works for one may not work for others. The above-stated tips have no side effects, so you can try them individually and see which works best for your kid.

Author Bio:
This guest post is by Krista, a yoga instructor and freelance writer.