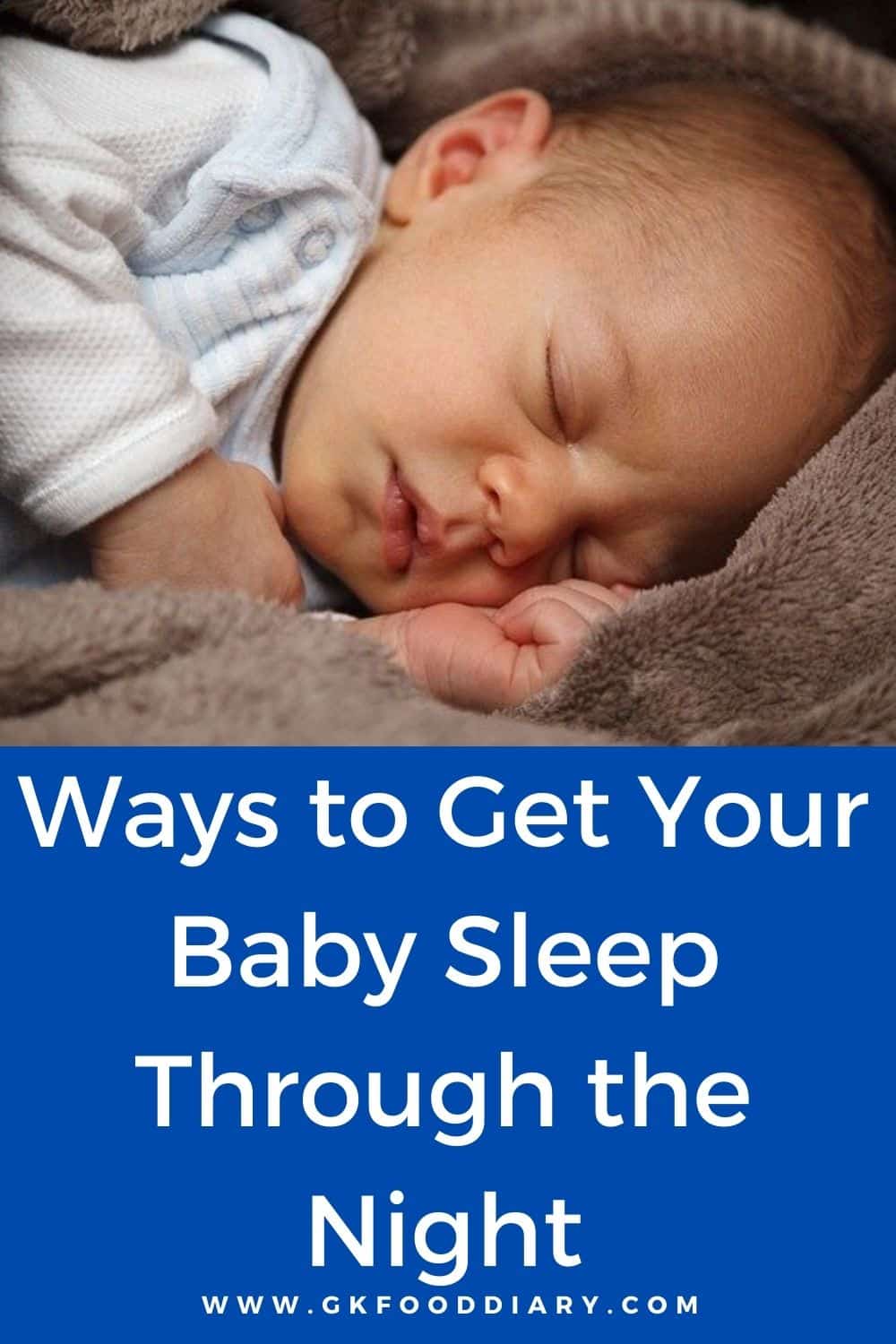 Ways to Get Your Baby Sleep Through the Night: There are so many tricks to learn and different things to consider as the parent of a new baby. While many other things will now occupy your time and your mind, you may be wondering if there are any tips and tricks for getting your baby to sleep through the night – for the health of not only your baby but for your mental health and self-care too! 
Although every baby is different, we've rounded up some tips in this article to help you give your baby a good chance for a successful night of rest. A restful night with a baby will help everyone have happier days.
Create a Bedtime Routine
Much like adults, babies need and crave predictable routines. Creating a soothing bedtime routine that your baby can look forward to every night is one way to encourage a restful night of sleep. Recent studies even show that babies with a predictable and consistent bedtime routine have an easier time falling asleep. 
A few ideas for creating a bedtime routine for the baby that encourages a peaceful night could include: 
Dim the lights at the same time every night and limit the baby's interaction with stimulating toys and screens 

Give the baby a calming bath

Play a sound machine with ambient or white noise 

Use blackout liners, if possible, in the baby's room
The trick to a successful bedtime routine is to try as hard as possible to keep these activities in the exact same order as many nights as possible. Even a small change in the routine can encourage bad sleeping habits in your baby. While there will be times when these routines can't be replicated, consistency over time will help with this sleeping habit. 
Have Active Days
Just like you sleep better after a busy day of work and errands, your baby is more likely to sleep better after a busy and interesting day. Consider new ways to stimulate your baby's mind and senses during the day, preparing them for a good night's rest. Play with the baby, incorporate toys and try to keep the baby awake after feedings. 
Check-in on the Baby's Needs
One of the more difficult parts of getting your baby to rest well could be understanding why your baby isn't resting in the first place. Is your baby hungry? Does your baby have a stomachache? Was naptime too late? There are many different factors new moms and dads could consider about why a baby's sleep patterns are askew and oftentimes a doctor can help with that diagnosis. 
As this article opened with, no two babies are the same and there are so many reasons a baby may or may not sleep well. These tricks can help you create the environment to support a restful night for you and your baby, but never hesitate to reach out to a doctor or another medical professional for more support and help. It takes a village to raise a child so don't feel that you have to do it alone! 
You may also like: