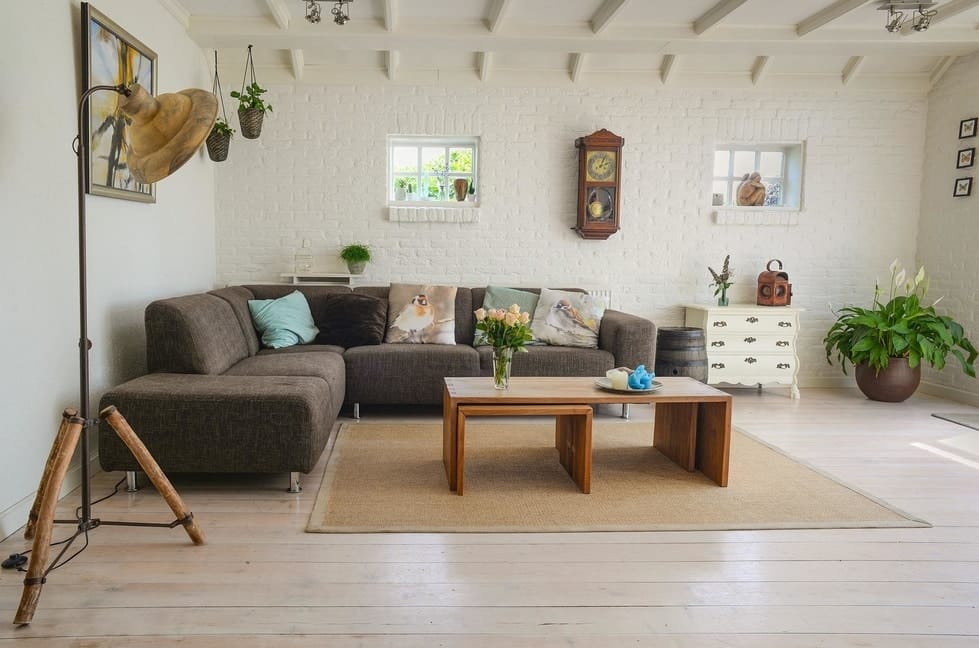 Clean Air in Your Home - We think of our home as a safe place for our children's well-being, a sanctuary from harmful particles or toxic fumes. Without the right measures, our home's air quality can suffer, and cause health ailments. Here's what you need to know, and what you can do, to keep your home clean and healthy.
1. Understanding the Risks:

Many factors contribute to poor air quality and also increase exposure to allergens and pollutants. These can include damp conditions causing mold, materials like carpets accruing dust, and air filters not working correctly. If the causes are not dealt with, like removing carpeting, still-developing children could acquire pulmonary illnesses such as asthma. Be vigilant against your little ones exhibiting any symptoms, like wheezing or frequent coughing. While dealing with the causes is important, being aware of the warning signs can be indispensable to protecting your child's health.
2. Purifying Air:
Among the best tools against things that undermine air quality are whole-house air cleaners. These devices can be incorporated into your overall heating, ventilation, and air conditioning (HVAC) systems. Their impact can be measurable, as they can effectively remove dander, dust mites, mold, pollen, and smoke from your home's air. Average installation costs vary but usually range from $711 to $2,799. You could supplement your efforts with natural options, too, like filling your home with plants, such as aloe vera. They can serve a dual purpose, both beautifying your interior while helping to filter your air of toxins naturally.
3. Deep Cleaning:

A clean home offers not only a positive environment but a place where our little ones can thrive. Pollutants can manifest on just about any surface, and through them circulate through the air. Even stuffed toys can quickly exacerbate asthma or allergies. Organize a cleaning schedule for the entire house. You should look to vacuum frequently, and thoroughly dust your home and clean bedding on a weekly basis. When it comes to the aforementioned stuffed toys, wash them weekly in hot water. Use microfiber cloths on things like curtains, and gentle detergent on bedding, as these can be a significant source of allergens and pollutants
4. Using Products:

Our children's health depends a lot on clean air, but some of the products that seem like they should help may worsen the situation. Some cleaning products may contain chemicals that your children are allergic to, or could otherwise cause respiratory problems. Thankfully, there are plenty of alternatives that can be a valuable ally to your efforts. If you are looking for store-bought, choose products that are child-safe and eco-friendly. You could even make use of natural ingredients to help you clean, like baking soda to deal with odors or vinegar on grimy surfaces.
5. Dealing with Catalysts:
Clutter is quick to accumulate. Not only does this interfere with cleaning, but the clutter itself can negatively impact air quality and become a source of allergens. Your little ones may have plenty of toys under their beds, but this can quickly become a focal point for dust. Keep things organized by ensuring everything has its place and is put away after use. Of course, not all contributors can quickly be removed. For instance, you will want to keep some window covering. Heavy drapes can concentrate dust and other pollutants, but you have options. Look to blinds or lighter curtains that could be cleaned or machine washed.
Children having an environment where they can thrive and be healthy is not a privilege. They deserve excellent air quality, and home is where that can be almost certain. Give yourself the tools to clean their house safely, invest in a whole-house air cleaner, and remove clutter so you can keep pollutants and allergens at bay. Your home can be a refuge from the polluted air in little lungs.
Author bio:
Amanda Henderson is a mom to two wonderful, active boys and a preschool teacher. She enjoys writing in her free time and recently decided to create Safechildren so that she would have a place to share her thoughts and favorite resources on parenting and child safety.
You may also like: