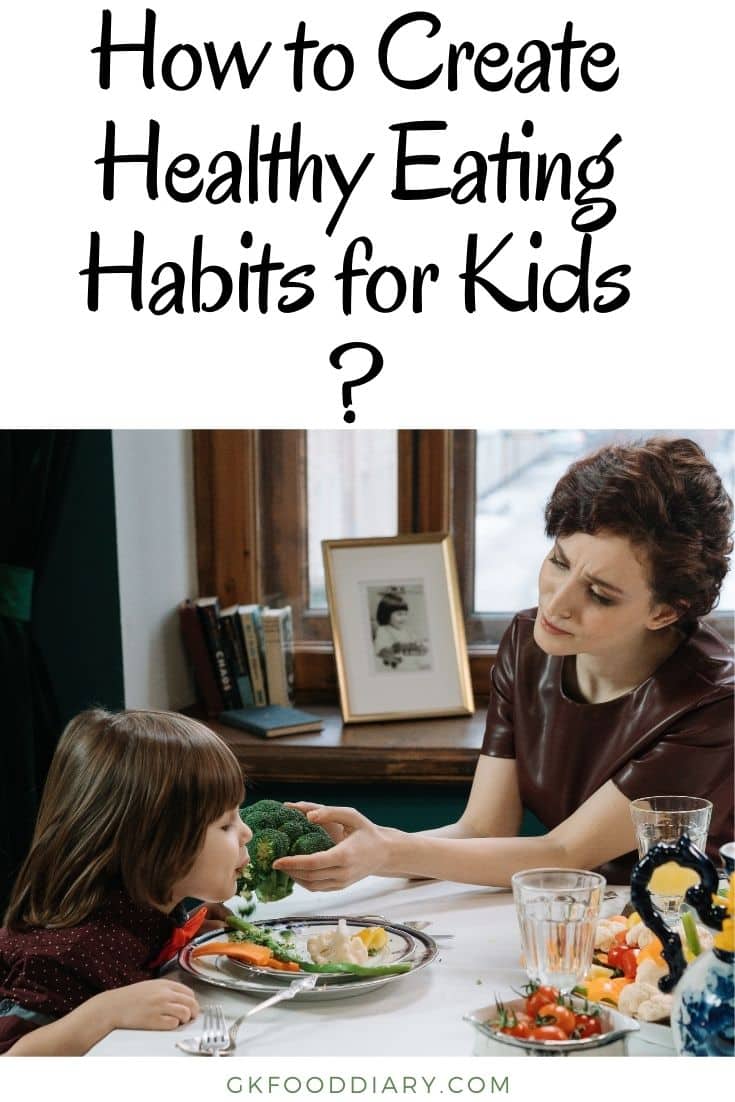 What's the best way to keep kids from overeating when there's nothing but fast food and junk food around? How can you teach your children to make healthy food choices without a lot of fuss and trouble?
Have you ever wondered what makes some people overeat while others maintain good eating habits? If you have young kids, then you know that they have a difficult time controlling their appetites. They're easily distracted by candy, cookies, or other sweets. Some kids may even be prone to binge eating when they're stressed out or upset. 
That's where a healthy diet comes in handy. Kids who eat nutritious meals tend to have better appetites and a healthy weight. If you'd like to give your kids some healthy eating guidelines, then keep reading to learn the benefits of healthy eating for children.
1. Develop an Eating Plan
The importance of healthy eating habits is paramount in our children's lives, says Dr. Yolles. We must provide them with a variety of nutritious foods in the proper amount to help them grow and learn. As they grow, we should continue to develop healthy eating habits, and teach them how to make healthier choices for themselves.
As a parent, you may find yourself feeling overwhelmed at the thought of creating healthy eating habits for your child. Not to worry, it's easy to get started and it's one of the most rewarding things you'll ever do for your family. 
First, establish a goal that you want your child to accomplish and that you're willing to support. Then, think about what that goal means for the way you live and the foods you eat. Next, break your goal down into smaller parts. This way, you can see exactly how to create healthy eating habits for kids and follow through on those small, daily goals.
2. Build a Food Diary
Creating healthy eating habits for kids doesn't happen overnight, but it can start with something as simple as a food diary. Parents, caregivers, and teachers can keep a food diary to show what's really going into their children's diet. 
Then they can work to create healthy eating habits, from food groups to meal planning. This can also be an opportunity to teach about the benefits of different foods and how they affect our bodies and lives.
A food diary helps kids learn about the relationship between their diet and their health. It also provides kids with tools to identify what they're eating and why, which encourages them to make healthier decisions. The best way to encourage kids to keep track of their food is by letting them record it. Make a special notebook and have them write down everything they eat.
3. Understand Your Child's Needs
Many parents struggle with finding creative ways to help their children develop healthy eating habits. Parents can't force kids to eat healthy foods, but they can use their creativity to create positive experiences around food to motivate kids to eat well. 
As children grow up, they also learn about nutrition and how to maintain a healthy diet. For example, by age four, kids have learned that it's important to eat a variety of foods to get the vitamins and nutrients they need to be healthy. 
When kids are younger, parents can show them the importance of a nutritious diet by incorporating vegetables into meals and snacks. At an early age, kids can also be taught about healthy eating habits by eating different foods together at mealtime. This technique is an easy way for kids to learn how to eat together.
4. Monitor Diet Progress
As a parent, I can honestly say I have never been a fan of mealtime. And honestly, neither have my children. I'm more interested in what their overall diet is. It's very easy to let this get out of control. It's not just the number of calories we eat that matters, but how they are consumed and whether or not we are eating nutritious foods. 
We all know there is a difference between eating junk and healthy food. But when it comes to kids, it's even more important to monitor what they are consuming. I find that I need to do a little extra work in order to stay on top of it. I'm not sure if it's the type of mom I am, but I've had to make sure my kids know to avoid the snack aisle and to try and steer them towards fruits and vegetables.
5. Use Food as a Reward
This is a fantastic idea. When my kids get good grades in school, they get a piece of chocolate cake. When they eat well, they get a piece of fruit. What do you think? This works, because the more your children learn about healthy eating, the more they're likely to eat well in general.
If you're trying to convince kids to eat better, food is a natural incentive. After all, kids love food. And who doesn't like getting rewarded? The trick is to use food as a reward that fits into your program but is not something they'd want to do without.
In conclusion, children who eat less processed food and more nutrient-dense foods tend to have a healthier weight and better overall health. So, when you feed them well, it's a win-win.
Author Bio: 
Sharing the new learnings is always exciting for eager and enthusiastic content writer Vaidehi. Considering her as a voracious reader you can find her reading (irrespective of her any free time activity) or (even while eating chocolate).
You may also like: