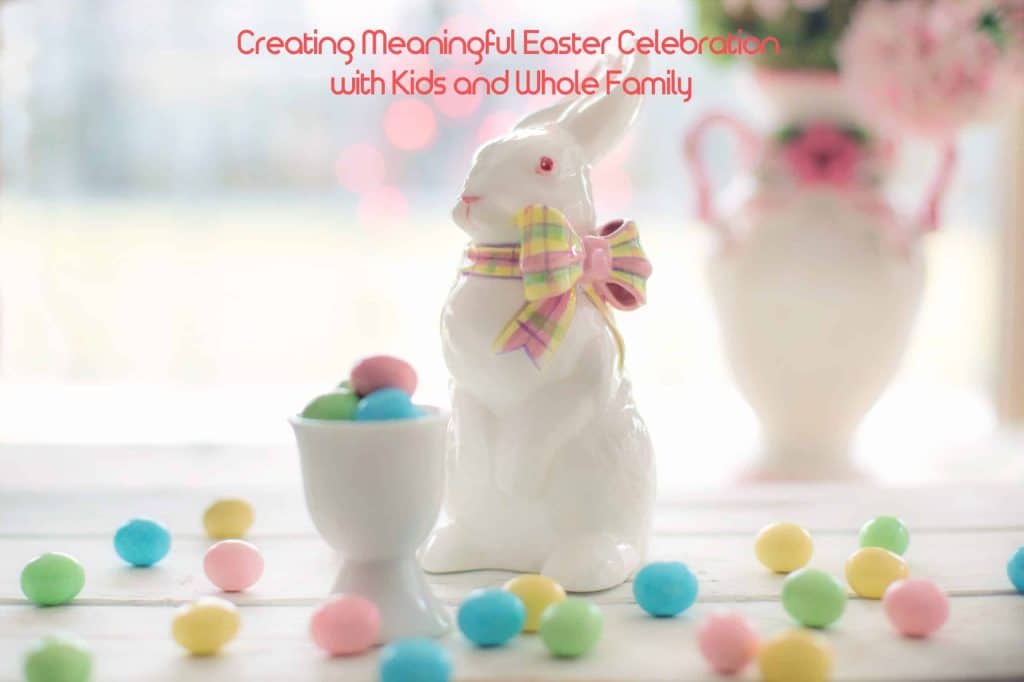 Easter is a wonderful harbinger of the season. Flowers are budding and birds are singing their spring songs. It's a time of refreshment and renewal, and a perfect time to think about acts of kindness. Make the most of your Easter celebration this year by planning special activities that involve your whole family and benefit others!
Plant a garden
Gardens offer a wealth of learning opportunities for children. Children enjoy working side by side with their parents, and you can look for teachable moments. They can learn about how plants grow and the processes involved, they learn responsibility, and you can teach them about nutrition. Better Homes & Gardens suggests creating a child-friendly gardenplot. Consider including plants you enjoy using regularly in recipes. You'll be able to show your child how the soil, water and sun feeds the seed, how you tend it, and how you then use the produce to feed your family. Your little ones can also create their own plant markers and arrange rocks or other garden borders. In this way, children get hands-on education working in the family garden, but they also get to have fun. You can even donate some of the vegetables you grow together. Investigate local needs or reach out to a foodbanking networkfor ideas. It's a great way to teach your children about charity and appreciating abundance.
Beautify your neighborhood
Planting beautiful flowers, a shrub that blooms or an ornamental tree is another wonderful way to celebrate spring with your youngsters. Creating a place to visit in your neighborhood that can be enjoyed by all teaches children to think of others. Planting trees correctly is hard work, which shows children that sometimes worthwhile efforts can be difficult. Once complete, it's also a way they can see their generosity being enjoyed. Seeing your neighbors admiring their project can give a pleasantly tangible reward for your children's efforts.
Spring cleaning
Cleaning your home can be satisfying for your kids. They will enjoy working alongside you, and cleaning offers instant gratification. Toddler-age and up can help, just look for jobs that are appropriate for each child's ability and understanding. For instance, Momtastic suggests dusting is an easy spring cleaning project for kids. Little ones can wear old socks on their hands and wipe away! Take an opportunity to do some purging as well. Pull extra clothing and toys to give to those who are less fortunate. Set an example with your children by reducing your own belongings, and be sure everyone gives items that are in good condition and worth donating. Your children will quickly learn the joy of giving to others who have less!
Crafting
Children love to do creative things. Why not engage yours in a kid-friendly craft that helps others? Gather materials and help your children make uplifting cards to give to the sick. They can be delivered to the local apothecary to be attached to medications. Or Fun Crafts Kids suggests crafting paper flower bouquets. Deliver finished projects to hospitals, retirement homes or a local charity of your choice. Do your children enjoy sewing? If yes, you can help them make dresses for children who don't have sufficient clothing. Dresses can be made from T-shirts, pillowcases or from commercial patterns. For your little ones who don't yet have the skill to sew, they can help select patterns, fabrics, designs and embellishments. It's a great way to get them involved in helping others around the world.
Happy Easter!
Giving to others is a refreshing way to welcome spring. Provide your children opportunities to have fun and learn while doing services for their community and world. Your Easter celebration will be more meaningful and enjoyable for everyone!
Author
Jenny Wise created SpecialHomeEducator.com as a forum for sharing her adventures in homeschooling and connecting with other homeschooling families.