Potato Peas Puree Recipe for Babies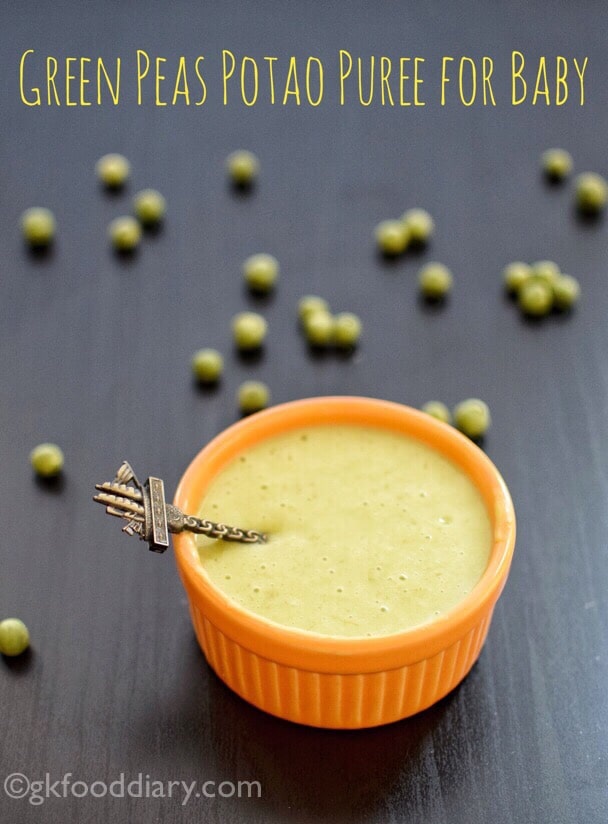 Potato - 1 small sized
Green Peas- 2 tbsp
Cumin seeds - ¼ tsp
Butter - 1 Tsp
Water - ½ cup
Wash the potato and peas in running water thoroughly. Peel the potato skin off with a peeler, cut them into cubes.
Open the pods from fresh Peas and scrape out the peas from the pod. Transfer the cubed potatoes and peas to pressure cooker.
Add ¼ tsp of cumin seeds and add ½ cup of water.
Pressure cook it for two whistles in medium flame. Open the cooker once pressure released. Transfer it to a blender and add 1 tsp of butter.
Grind it to a smooth paste. Add the water which is used for cooking to reach the desired consistency while grinding. You could also mash it with a potato masher instead of blending.