Mango Milkshake Recipe for Toddlers and Kids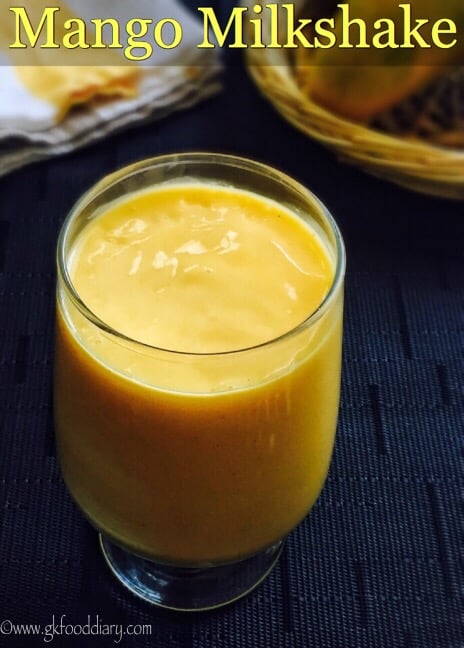 Mango - 2 small sized or 1 cup chopped
Milk -2 cups (boiled and cooled)
Sugar/Honey - 2 tsp (optional)
Cardamom powder - ¼ tsp
Wash the mangoes in running water thoroughly. Then place the mango in a cutting board with stem end down. Mango seed is in the middle. Cut along the sides of seeds down about ¼ inch from the center using a knife and flip the mango, repeat the same on the other side. Now you have 3 pieces of mango.
Take a mango half, make lengthwise and cross wise cuts in it, make sure to not to cut the peel of the mango. Invert the mango, cut the pieces through a small knife or collect the pieces with your finger. Repeat it for other half. Discard the big seed in the center.
Now transfer the chopped mango cubes to the blender along with honey/sugar (if using),cardamom powder and chilled milk.
Blend everything until smooth. Pour it in glasses and serve.