Eggless French Toast Recipe for Toddlers and Kids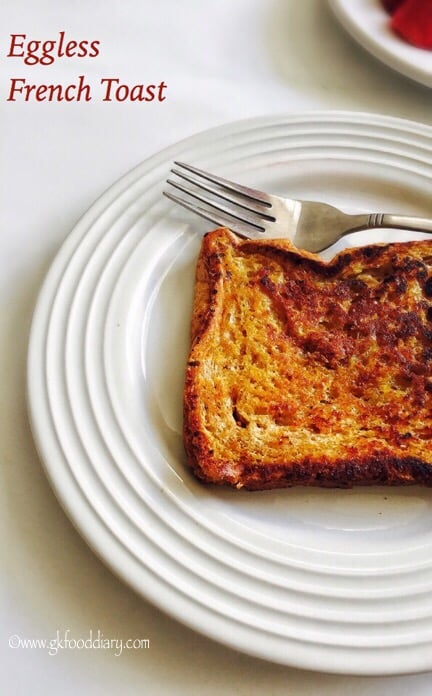 Bread - 5 slices
Brown sugar/Unrefined Sugar - 2 tbsp
Milk - ½ cup
Custard Powder - 2 tbsp
Cinnamon powder - ½ tsp
Ghee/ Butter - as needed to toast
Vanilla essence - ¼ tsp(optional)
Keep all the ingredients ready. Take custard powder, cinnamon powder,vanilla essence and sugar in a mixing bowl. Add milk to it.
Mix everything together with a whisk until slightly froth. Heat a pan, take the bread and dip it in the milk mixture on both sides. Do not let the bread sit on the mixture for a long time that makes the bread soggy while toasting.
Immediately transfer the bread to the hot pan and toast it well on both the sides until brown by adding ghee/butter.