Apple Banana Puree Recipe for Babies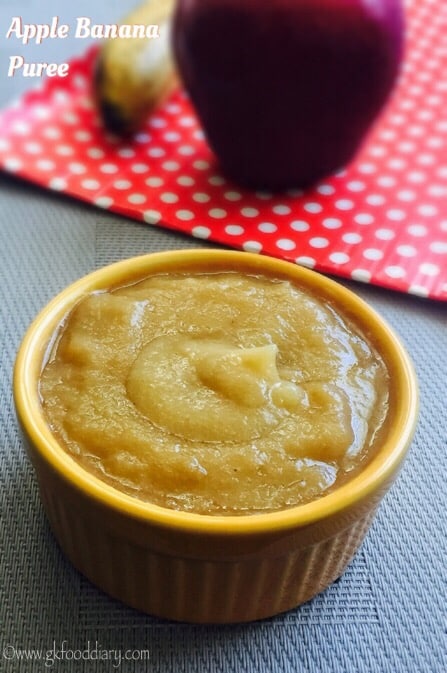 Apple - 1 medium sized
Banana- 1 small
Water/breast milk/formula milk - as needed
Sterilize the bowls and spoons used for feeding your baby in a vessel with hot water for five minutes and keep it immersed in the same vessel until use.
Wash the apple in running water well. Then peel the skin off from apple with a peeler. Then chop them into equal size small cubes. Steam the chopped apple pieces in a steamer for 10 minutes. You can steam it with Idli steamer plate by adding a cup of water or pressure cook it with a cup of water for 2 whistles.
Once the apples are steamed, it will be soft and transparent. Now blend it with peeled banana, little water to a smooth paste in a blender.