Chocolate Milk Recipe for Toddlers and Kids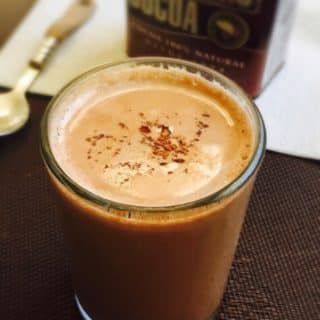 Milk - 1.5 cups
Unsweetened Cocoa powder - 2 tsp
Vannila Essence - ¼ tsp
Cinnamon powder - ⅛ tsp
Palm sugar/brown sugar - 2 to 3 tsp
Keep all ingredients ready. In a mixing bowl, take cocoa powder, palm sugar and cinnamon powder.
Add ¼ cup of milk to the cocoa mixture to it and mix well with a whisk. Make sure there are no lumps. Set aside. Take the remaining milk in a saucepan and add cocoa mixture to it. Mix well.
Heat the milk in low medium flame until frothy. Transfer to serving glasses.