Plums Banana Puree Recipe for Babies | Baby Food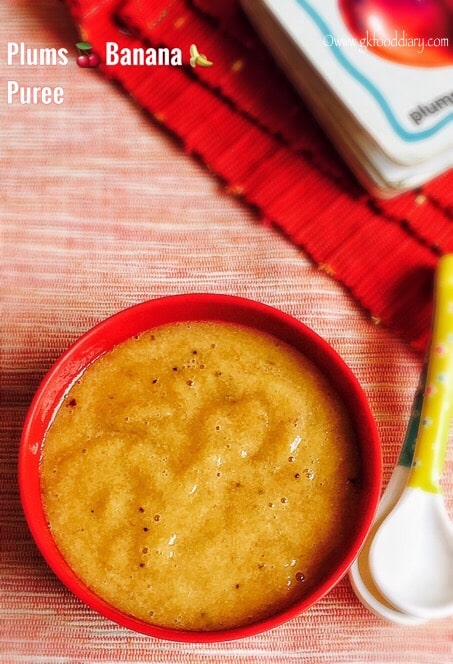 Plums - 2 nos
Banana - ½ cup chopped
Wash the plums in running water thoroughly. Bring water to a boil in a saucepan and place the washed plums to the water for about a minute. Then plunge into cool water immediately.
Then peel the skin off from the plums. Then cut into half lengthwise and remove the pit in the centre from each half of the fruit. Now slice them into cubes. Set aside.
Next, Slice the banana into thin circles.Then take the chopped banana pieces,chopped plum pieces in a juicer/blender. Blend everything till smooth. Alternatively you could mash it well with your hands or through masher if you are preparing for babies aged 7 months and above.