Milk Rice Recipe for Toddlers and Kids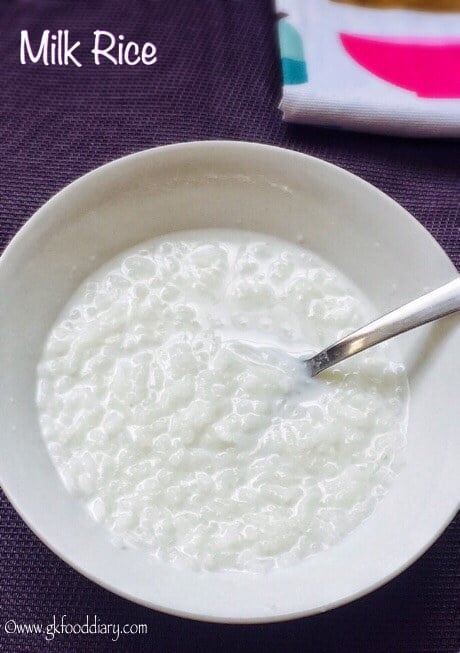 Recipe type:
Rice Variety
Cooked Rice - ¼ cup
Boiled Milk - 2 tbsp
Sugar/Jaggery - 2 tsp
Salt - a tiny pinch (optional)
Ghee - ¼ tsp(optional)
Cook rice in a pot or pressure cooker. Once cooked cool it down and mash it completely.
Take the mashed rice in a mixing bowl. Add warm milk, sugar and salt (if using).
Mix everything well. Adjust the consistency by adding milk. Now Add ghee at the end (optional). Give a quick stir.