Peach Juice Recipe for Babies, Toddlers and Kids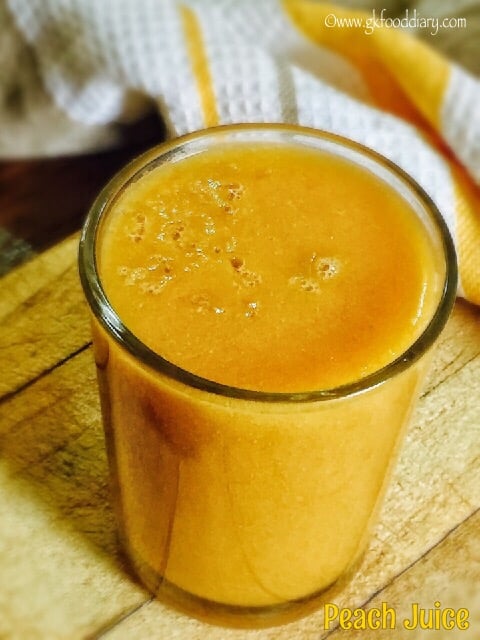 Peaches/Nectarines - 3
Water - ¾ cup
Honey/Sugar - 1 tsp (optional)
Wash the peaches/nectarines in running water thoroughly. Boil water in a saucepan until rollling boil and switch off the flame once done. Place the peaches in the hot water for 2-3 minutes. Then plunge into cool water immediately.
Remove from hot water and place it on a cutting board, peel the skin off from the peaches using a peeler. Then chop them into cubes. Remove the pits and seeds in the centre and discard.
Then take the chopped peach pieces and sweetener of your choice (if using) in a juicer/blender. Blend everything till smooth. Add the required amount of water to grind smooth. Pour it in serving glass.
Recipe by
GKFoodDiary - Homemade Indian Baby Food Recipes
at https://gkfooddiary.com/peach-juice-recipe-for-babies-toddlers-and-kids/