Homemade rice dal powder for babies | How to make instant Khichdi mixfor babies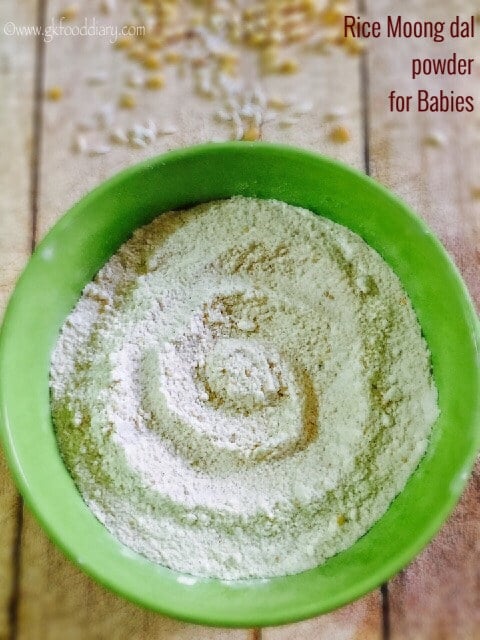 Parboiled rice - ½ cup
Moong dal - ¼ cup
Cumin seeds - ⅛ tsp
Take rice & moongdal and wash it well. Dry it under the sun or shade for 1 hour or until the rice and moong dal dried completely.
Take the dried rice, moong dal and cumin seeds in a pan and dry roast in low flame until the rice hot to touch and little puffy & moong dal turns golden here and there. Switch off the flame once done.
Grind the rice, moong dal, cumin seeds in a mixer to a fine powder. Cool it down and store in a airtight container.
Recipe by
GKFoodDiary - Homemade Indian Baby Food Recipes
at https://gkfooddiary.com/homemade-rice-dal-powder-for-babies/