Avocado Puree Recipe for Babies | Baby Purees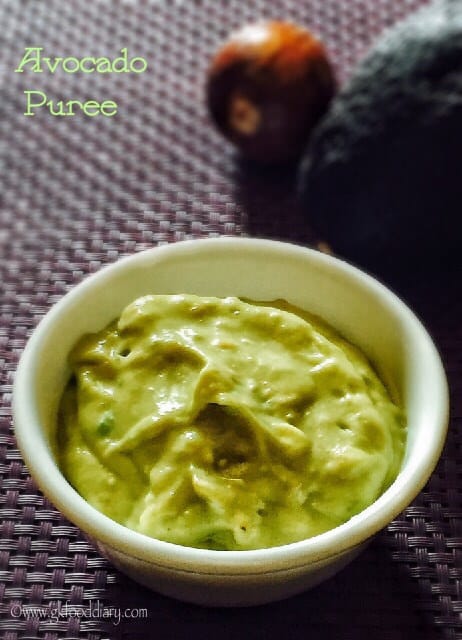 Avocado - 1 medium size riped fruit
Banana  - 1 medium sized (optional)
Breastmilk/formula Milk/Water - as required to reach consistency
Keep all the ingredients ready. Wash the avocados in running water thoroughly. Cut the avocado vertically into two pieces.
Remove the big seed in the center part and just scoop out the inner part using a spoon. Collect them in a bowl. Discard the outer layers and seed.
Cut the bananas and keep it ready. Then take the scooped avacado and chopped bananas in a blender. Grind it to a smooth puree. Then add breast milk or formula milk to adjust consistency.