Sprouted Ragi Porridge for Babies & Toddlers | Baby Food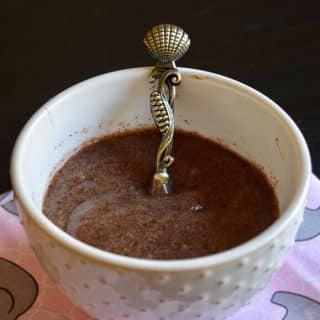 Sprouted Ragi Flour - 2 tbsp
Dates powder/dates syrup - 1 tsp (optional)
Homemade Ghee - ½ Tsp
Water - ¾ cup
Sterilize the bowls and spoons used for feeding your baby in a vessel with hot water for five minutes and keep it immersed in the same vessel until use.
Keep all the ingredients ready. Add 2 tbsp of ragi into a pan. Then add ¾ cup of water to it.
Mix it well with a whisk so that no lumps are formed. Add ½ tsp of ghee.
Cook the ragi in low, medium flame for 5 minutes or until the ragi gets cooked entirely and becomes shiny. Stir it continuously while cooking otherwise it may stick to the vessel. Once it is cooked add dates powder (if using).
Mix well. Cook it further for 2-3 minutes with continuous stirring. Switch off the flame once done.