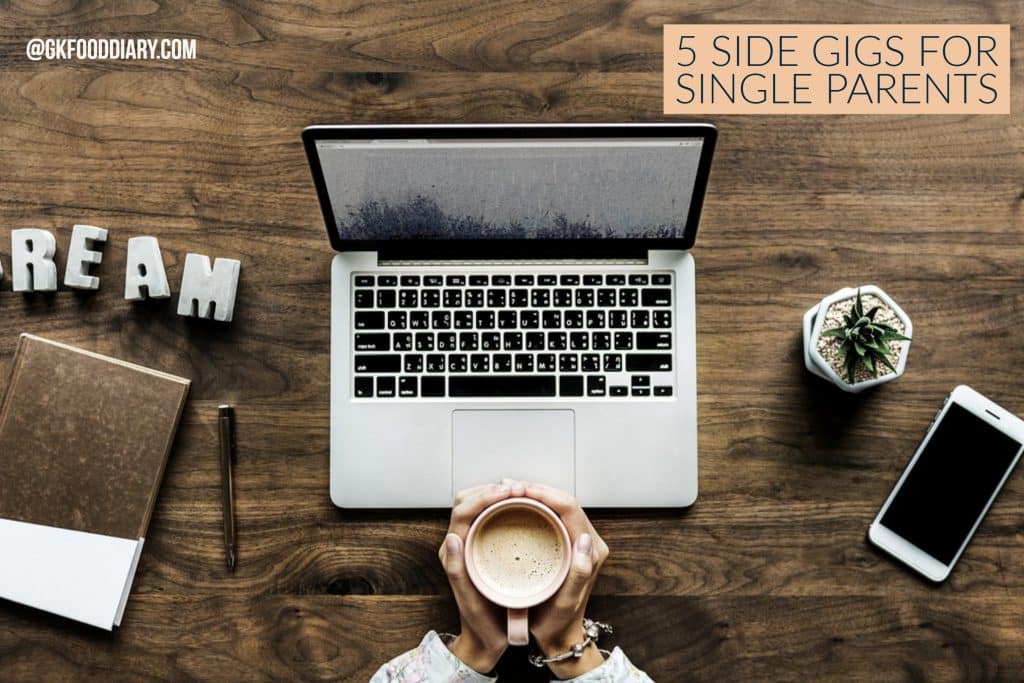 As single parents, we are faced with many challenges. One of the most central is balancing valuable family time with work. This is especially so when money is proving hard to come by. However, thanks to the Internet, there is a growing side gig industry that can be financially rewarding while giving you the flexibility needed as a parent.
1.Writing
By its nature, freelance writing offers potentially limitless opportunities for extra cash. You do not need to have a particular specialization or years of experience. If you do have specific knowledge, such as gardening or English itself, you may have a big advantage in the writing field. Freelance writing is a growth market, with a variety of companies and websites seeking content writers, producers and editors. In light of this, there are plenty of websites around where freelancers can promote themselves or apply for a new gig. Payment may be by the hour, the word, or project, but can prove lucrative as you accumulate more experience. Freelance writing can be highly rewarding creatively, and importantly, is work, which will not mean sacrificing valuable family time.
2. Tutoring
As a single parent, you are already likely familiar with tutoring through helping your children with their homework. Such experience can be translatable into a surprisingly rewarding side gig. This is especially so if you are knowledgeable of in-demand subjects. Pay will vary, as well, depending on the age of your student base. Tutoring is highly flexible, as sessions rarely exceed an hour. There are also numerous websites that offer a platform for you to advertise your skills and find prospective clients. In addition to online tutoring, look to local schools and colleges to see if you can supplement it with part-time in-home tutoring.
3. Crafting
Do you enjoy knitting or jewelry making, or have a passion for other types of crafting? Your creative impulses have the potential to be quite profitable. There are numerous websites catering to artistic talents, including Etsy and Ebay. A crafting side gig has a number of advantages, in that you can set your own conditions and tailor your online commitments to your personal needs. All that is needed is a method of online payment, such as PayPal, and the means to mail items. Social media will be beneficial to selling crafts, as it's a great way to market your wares and engage with customers.
4. Virtual Assistant
The idea of being a virtual assistant might sound time-consuming, but it can actually be a highly flexible way to earn those side dollars. As with a real-life personal assistant, tasks can be diverse, but could range from management of emails to contributing to social media platforms. Clients may also require document assistance and help with organizing appointments. When limited to these sort of routine tasks, being a virtual assistant can be financially rewarding while offering parent-friendly flexibility. Just as with other forms of freelance work, there are numerous websites where you can both approach potential clients and post your qualifications for all to see.
5. Create A Home Office
Getting into work mode at home is going to be a challenge without a dedicated home office. Work flexibility has countless benefits for a single parent, but the home can be a place of many distractions. Not only will a workspace aid in organization, but also it establishes clear boundaries between home and work life. This can create an atmosphere that is conducive to productivity and making sure things get done.
Whatever side gig you choose, being in a work area can give you drive and focus needed to accomplish goals. If you have limited space, you may have to opt for a bedroom or a corner in a room. Setting boundaries will be important wherever you choose, so make sure your family respect that your desk, chair, and equipment is for work only.
Side gigs are diverse and offer a lot of opportunities for success that did not once exist. Work too often intrudes on the joys of being a parent, and takes away precious time. Thanks to the flexibility of freelance work, that no longer needs to be the case.
Author
"Eric Kelly is a single dad who lives in Los Angeles with his three-year-old son, Gus. Eric is a graphic designer by trade and has always been an adventurer at heart. When Gus came along, he quickly discovered that single parenthood would be his biggest adventure yet. He created mydadventures.com to share the tips, advice, and resources he continues to pick up along his parenting journey"
You may also like: